Sedition charge over CAA protest dropped
An estimated 4,000 people had participated in the protest march in Dhanbad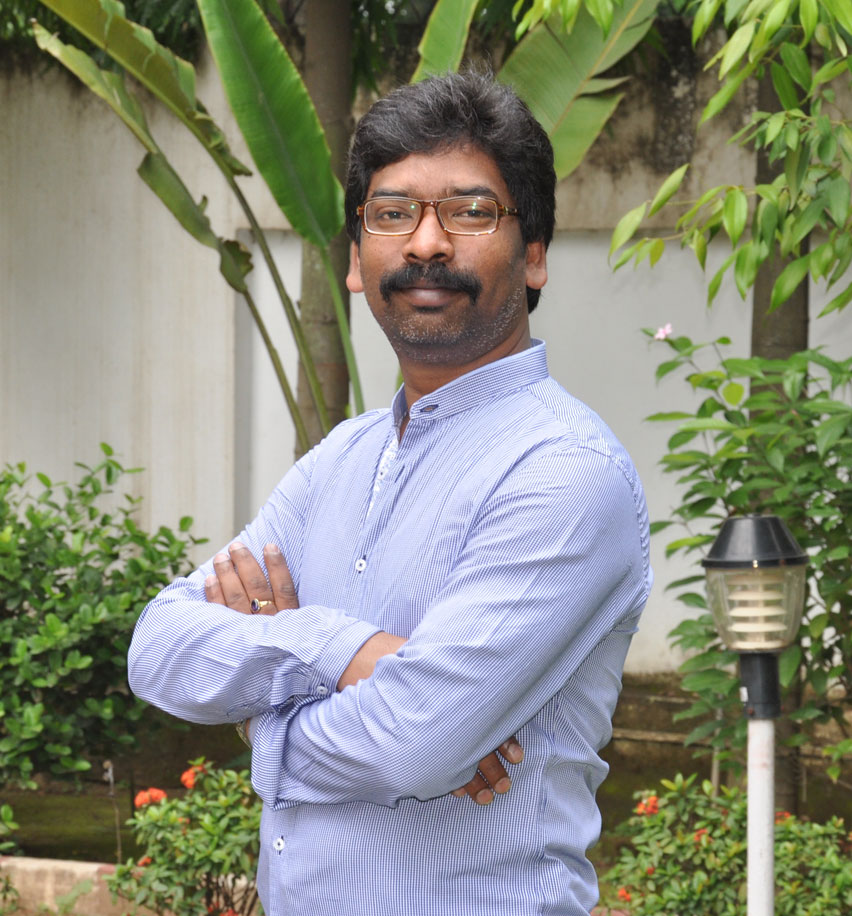 The Hemant Soren government had ordered quashing of sedition FIRs lodged against 10,000 people over the pathalgadi protests in 2017-18
(Wikipedia)
---
Dhanbad
|
Published 08.01.20, 06:19 PM
|
---
State home secretary Sukhdev Singh on Wednesday told The Telegraph that director-general of police K.N. Choubey had instructed the Dhanbad police to drop sedition charges slapped on 3,000 people, including seven named persons, for taking part in a protest here on Tuesday against the Citizenship (Amendment) Act, the National Register of Citizens and the National Population Register.
The district administration had on Tuesday night lodged an FIR with sedition and other charges against 3,000 people for the march taken out without permission. The FIR also alleged that inflammatory slogans were raised during the protest.
Contacted about the FIR, home secretary Singh said: "I had a talk with the DGP K.N. Choubey this (Wednesday) evening and he has informed me that he has instructed the Dhanbad police to the lift Section 124A (of the IPC) pertaining to sedition imposed on around 3,000 people after proper supervision of the case."
DGP Choubey could not be contacted on his cellphone.
Names in the FIR were of Wasseypur's Md Syed Shahnawaz, Md Sajid a.k.a. Shahid, Haji Zamir Arif, Md Saddam, Ali Akbar, Md Noushad and Maulana Ghulam Nabi. Md Noushad said they had sought permission from the district administration many times and had got "some verbal assurance". He said the march was peaceful and no inflammatory slogans were raised.
"The FIR was lodged as the protest procession with huge number of people was taken out without permission, though we did make elaborate security arrangements after getting information about the march," the SDO said.
An estimated 4,000 people had participated in the protest march from Ara Mor locality of Wasseypur to Randhir Verma Chowk in Dhanbad. The protesters held placards, banners, posters, and raised slogans on Hindu-Muslim unity and "azadi" (freedom) from the CAA-NRC-NPR cocktail.
Md Noushad, one of the accused, said they had sought permission from the district administration several times. "Some verbal assurance was given to allow our protest…we waited for the (written) permission for days but finally we took out the peaceful protest march on Tuesday as we felt that our Constitution gave us the democratic right to protest against anything peacefully."
He said the march was peaceful and charges of inflammatory speeches were baseless. "Only azadi slogans of JNU student leader Kanhaiya Kumar were raised," Noushad said.
The FIR was lodged under sections of the IPC including sections 143, 145, and 149 (all related to unlawful assembly), 186 (obstructing a public servant from discharging his duty), 188 (disobedience of any public order promulgated by any public servant), 336 (any act that endangers human life or personal safety); 153 A (wanton vilification or attacks against religion); 153B (assembly engaged in religious worship or religious ceremony), and 124A (sedition).
The Hemant Soren government had on day one in office ordered quashing of sedition FIRs lodged against 10,000 people over the pathalgadi protests in 2017-18 in which tribal villagers had tweaked the ancient custom of erecting stone slabs and asserted their rights under the Constitution.