Samiran Dutta is BCCL's new chairman cum managing director
He is expecting support from the ministry of coal with regards to data and logistics to make policies and plans to accelerate rehabilitation work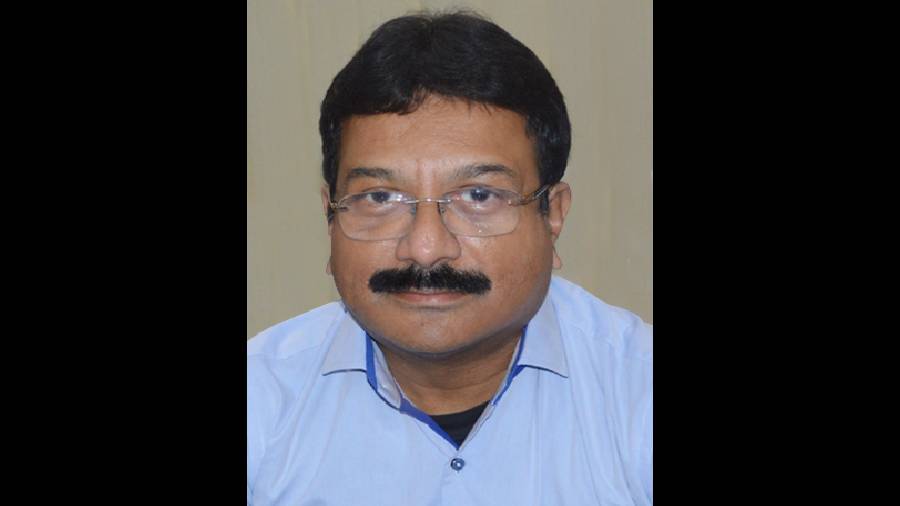 Samiran Dutta, Chairman cum Managing Director (CMD),BCCL, Dhanbad.
Gautam Dey
---
Dhanbad
|
Published 28.12.21, 09:02 PM
|
---
Samiran Dutta (Director Finance) of Bharat Coking Coal Limited (BCCL), who was also holding the additional Charge of Director (Finance) of Coal India, has been appointed as the new Chairman cum Managing Director (CMD) of BCCL.
Dutta who joined BCCL, Dhanbad in August 1988 and later transferred to Coal India (HQ) in Calcutta in 1990 Dhanbad,  served there in various capacities. He became the general manager (finance) of BCCL in January 2018 and was elevated to the post of Director (finance) of BCCL in July 2019.
Talking to The Telegraph Online today, Dutta said, "Increase in production will be my top priority"
"Though, production of coal has already increased significantly in BCCL, my focus will be on improvement of quality of coal produced through different mines which are known for special coal and cooking Coal," said Dutta who was also in additional charge of Director finance of Eastern Coalfields Limited from August 2019.
"For further improvement of quality of coal, we will also focus on coal beneficiation for which the coal washery development will be carried out with greater intensity," said Dutta.
Notably, the BCCL production dipped to less than 50 thousand tonnes per day due to heavy rains affecting production work but the production again jumped to over 90 thousand to 1 lakh tonnes per day recently.
"We will also focus on our employees who are our greatest assets so their well-being will also be our priority," informed Dutta.
According to Dutta, "We will also lay greater stress on development activities as part of the corporate social responsibility  programme  for which the pollution mitigation  measures will be intensified as production can't be carried out by ignoring the environment."
When asked about the slow pace of rehabilitation under the Jharia master plan, the delay of which in many ways is also impacting the increase in production by creating hurdles in expansion of coal mines in these affected areas, Dutta said, "The issue is being monitored by a high power committee of the ministry of coal and we are extending all support with regard to data and logistics for making policies and plans to accelerate the rehabilitation work."
The post of CMD of BCCL was being managed with additional charge since 2014 barring a brief period of one year from 2017 to 2018 when Ajay Kumar Singh served as CMD. PM Prasad, CMD of Ranchi based CCL was holding the additional charge of BCCL CMD also since January 2021.