SAIL suspends 3 after mines mishap
Internal inquiry panel to determine cause of accident: PSU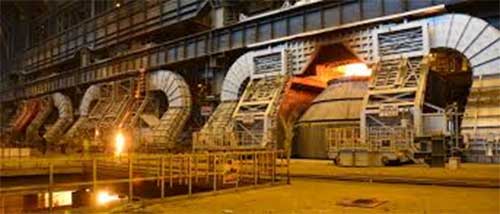 ---
|
Dhanbad
|
Published 24.05.20, 11:01 PM
---
Steel Authority of India Limited (SAIL) has suspended three officials after a young supervisor was killed in a cave-in at the coal mine of the company's Chasnala colliery on Friday night.
The PSU has suspended pit manager R. Sharma, shift manager Rajeev Pandey and overseer Shailendra Kumar Singh.
In a media release issued on Saturday night, the SAIL management informed that an internal inquiry committee had been constituted to look into the circumstances and ascertain the factors leading to the accident and suggest steps to prevent its recurrence.
"Three personnel responsible for mining operations in the area have been put under suspension, pending outcome of the internal inquiry," the press release said.
SAIL's assistant general manager (personnel and administration) for Chasnala Ajay Kumar Singh said: "Preliminary inspection has been carried out by the Directorate General of Mines Safety at the site and clearance for resuming operations has been provided after that."
The company's official statement said: "Mahtab Alam, contractual supervisor of M/s Coal Mining Development, was demonstrating to his team the method of dislodging coal jammed in a chute, but during the process he lost his footing and was caught in the way of the sliding coal. He succumbed to the injuries on the spot."
Following protests by Mahtab's family and trade union leaders, contractor M/s Coal Mining Development agreed to provide Rs 4 lakh and a job to Mahtab's widow Faizia Taslim.