Sacred Heart's platinum glow
Over 100 Alumni on campus to revisit legacy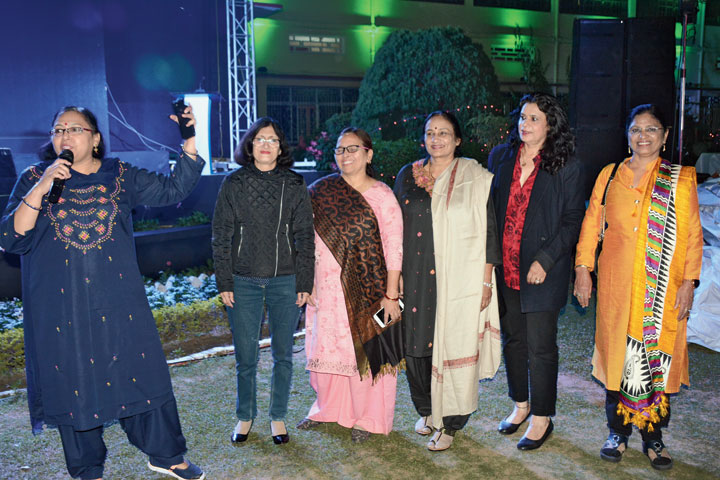 ---
---
The chapel, the lawn, the hall, the corridors. Former students of Sacred Heart Convent School found their memories etched in every nook and corner.
For the platinum jubilee of the school, around 100 former students came to the stately white school building and relived old memories at the special alumni meet organised by The Association of Sacred Heart Alumni (ASHA) on Friday and Saturday. The meet ended on Saturday with a cultural night presented by alumni members.
For many like Malati Panje, and her batch mate of the Class of 1954 Kamal Sethi, coming back to school was pure nostalgia.
The CISCE-affiliated Sacred Heart Convent School, one of the most reputable institutions of the state, was started by the Apostolic Carmelite nuns in 1945. Its contribution to women's education is immense, with many students going on to become educators, bankers, engineers, actors and more, in India and abroad.
Panje, recalling her days in school, said they were merely six students in her section. "In fact, we had our classes in the building where Loyola School stands now. We shifted to the current building in Class IX. In those days, hardly anyone thought about women's education. I consider it my privilege that we got such a great education," said Panje.
Her batchmate Sethi said initially sections were divided based on the medium of teaching, English and Hindi. "Not like now, when you have sections A, B and C. Back then, we had two sections, our English section with six girls and the Hindi one with about a dozen students," Sethi said.
The alumni also crowded around former principals, including Sister Flavian and Sister Mridula, current and retired teachers.
ASHA president Manjeet Marwa called the two days "extremely emotional".