Rs 18cr salve on drain pain for Mango residents
New drains will have reinforced cement concrete guard walls of 6ft and metallic cages to prevent overflow of waste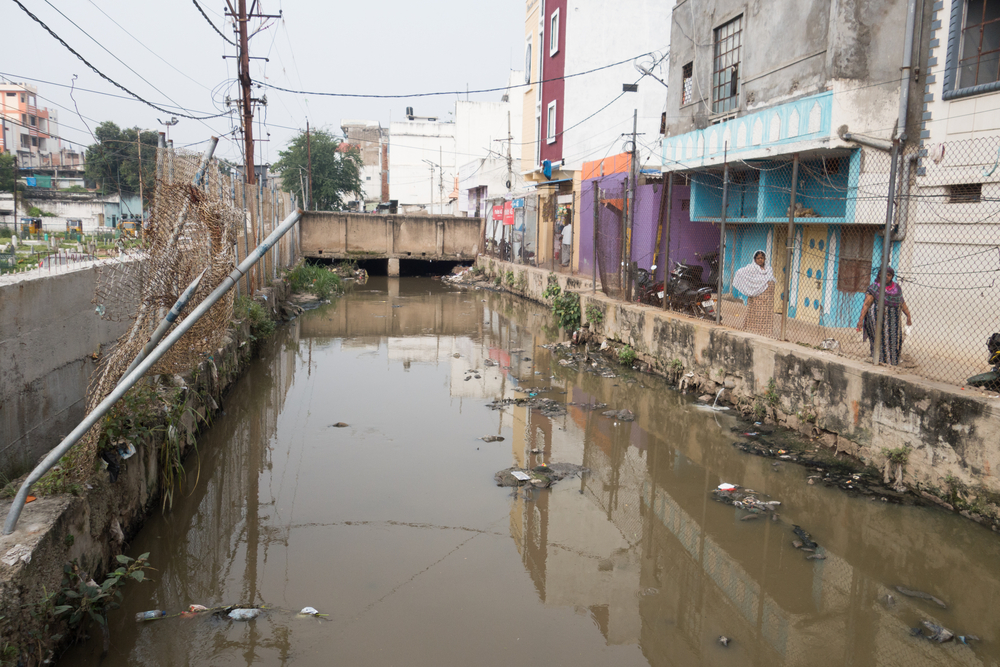 Waterlogged streets and flash floods will no longer trouble over 3 lakh residents in Mango from 2020
(Shutterstock)
---
Jamshedpur
|
Published 06.03.19, 06:45 PM
|
---
Waterlogged streets and flash floods will no longer trouble over 3 lakh residents in Mango from 2020.
State urban development department on Wednesday sanctioned Rs 18.11 crore for widening and renovation of 14 drains in different parts of Mango. However, with the model code of conduct in view of the Lok Sabha polls likely to be enforced later this month, the construction can only begin after monsoon this year.
"We had submitted a proposal for widening and renovation of 23 big drains, but received funds for 14 drains. However, it will take some time for the tender process to complete," Mango Notified Area Committee (MNAC) special officer Rajendra Prasad Gupta said.
Sources in the urban development department revealed that the tender process would take at least one month to complete. "In a government tender for big projects, technical bids are opened after a minimum period of a fortnight. This is followed by financial bids that are opened also after a fortnight. Therefore, it takes at least a month before work order can be awarded to the contractor," said an official in the directorate of municipal administration wing of the state urban development department.
However, MNAC officials are determined to get the work completed by the end of this year. "We are aware of the glitches owing to the election. We will complete the entire tender documentation process during the election period so that work order can be issued to the contractor soon after election process is over. It will take a minimum of six months for widening and renovating all the 14 drains," Gupta said.
The new drains will have RCC (reinforced cement concrete) guard walls measuring six feet and metallic cages to prevent solid waste from flowing into the Subernarekha.
"The guard walls along the drains will prevent encroachment, which is a major issue with several drains in Mango. Cages will prevent river pollution. The drains will also be covered. After completion of drains, problems of waterlogging and flash flood will not affect residents anymore," Gupta added.
Each drain will have a width of nearly 2 metres and a length varying between 200 metres and 498 metres.