Row over Hemant Soren cabinet's nod for ministers' bungalows
The cabinet also sanctioned Rs 69.91 crore for the construction after a detailed project report have already been prepared by a Delhi-based agency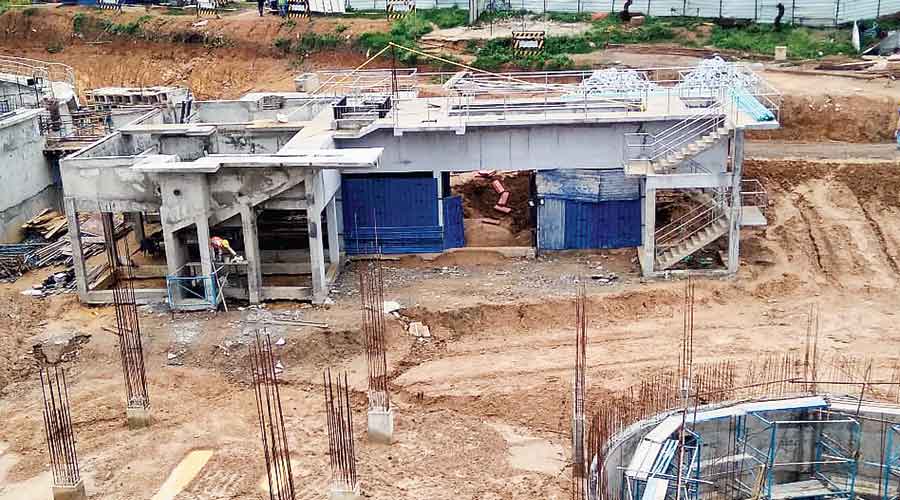 ---
Ranchi
|
Published 23.10.21, 12:09 AM
|
---
Jharkhand's two major political parties started squabbling over the construction of bungalows after its approval by the Hemant Soren cabinet.
The ministers have been residing in renovated old quarters belonging to either state government or Heavy Engineering Corporation (HEC) for the past 21 years since the state was carved out from erstwhile Bihar in November 2000 and no new accommodation was ever built for them.
The Soren government, for the first time in the state's brief history, approved during a cabinet meeting on Thursday evening a proposal for constructing bungalows for 11 ministers within the proposed Ranchi smart city area, indicating the chief minister would continue to live in CM House, the present official residence located on Kanke Road.
The cabinet also sanctioned Rs 69.91 crore for the construction after a detailed project report have already been prepared by a Delhi-based agency.
The BJP that never misses an opportunity to criticise the present government was prompt in expressing its resentment over the proposal.
"The state government that always grumble over its thin coffers should have instead used the amount for developing infrastructure at hospitals," said BJP spokesperson Pratul Nath Shahdeo.
"Not only that, the said plot of land was actually earmarked for setting up a skill development park that would help provide livelihood and employment opportunities to scores of job aspirants," he added while speaking to The Telegraph.
The Congress, a major constituent of the ruling combine in the state, was also not in a mood to take it lying down and, as expected, reacted without delay.
"The Soren government took up something that should have been done by the BJP that was in power for maximum duration in the state," Congress leader and immediate past spokesperson Alok Kumar Dubey said on Friday, adding the party did not take any initiative for solving the problem though the state
 Assembly and secretariat continued to run from and the ministers lived in hired buildings of the HEC.
"Let alone constructing new residential buildings for the ministers, some BJP leaders are still occupying the government accommodations they were allotted earlier and should have vacated later," Dubey alleged.
The quality of construction of the Assembly and high court buildings that the BJP leaders took up when they were in power during the past two decades was really poor and invited criticism, he further alleged, adding the BJP should have learnt from the progress made during the period by Chhattisgarh and Uttarakhand, the two other states that were also born at the same time with Jharkhand.
The Soren government didn't spend huge amount of money on installing tall statues but instead took certain pro-people initiatives like enhancing wages of MGNREGA workers, Dubey argued in favour of the government.