RMC plan to soften Covid blow
Municipal body proposes mega holding tax relief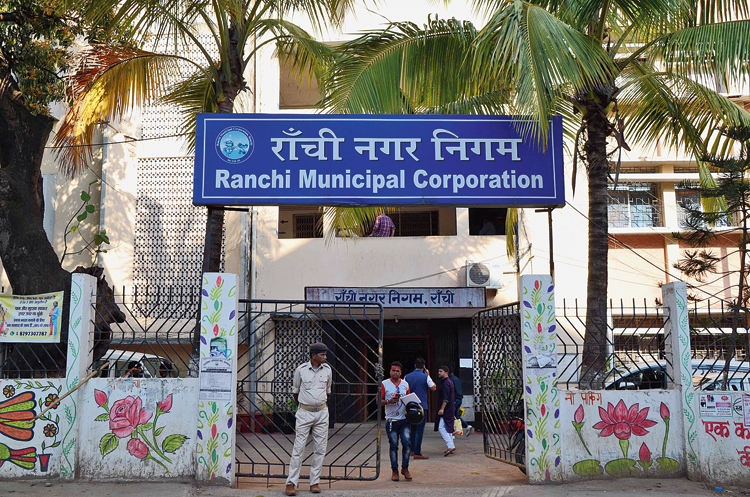 ---
|
Ranchi
|
Published 24.05.20, 11:17 PM
---
Taking note of the crippling economic crisis caused by the Covid-19 pa­n­demic, the Ranchi Municipal Corporation (RMC) has passed a resolution to give tax relief to residents of its 53 wards.
Residents of the capital with houses of up to 1,000sqft built-up area will not have to pay any holding tax for a period of one year.
In case the houses have a built-up area of more than 1,000sqft, they will have to pay only 50 per cent of the holding tax.
The decision was taken during the meeting of the standing committee of the RMC held on Saturday.
Ranchi mayor Asha Lakra, deputy mayor Sanjeev Vijayvargia, municipal commissioner Manoj Kumar, among others, attended the meeting that agreed to this tax relief for house-owners.
The proposal of tax relief has been sent to the Jharkhand state urban development department for approval.
The RMC also requested the government to compensate the loss that the municipal corporation is set to incur from giving the tax relief.
In Ranchi, there are 1.95 lakh households and the RMC annually gets around Rs 50 crore as holding tax.
The revenue earned used to be mainly spent on paying employees as well as making logistic arrangements for round-the-year cleanliness drives.
Justifying their proposal to give holding tax relief to residents, deputy mayor Vijayvargia said ordinary people have been facing severe problems during the lockdown.
"The poor and the middle class have been the worst sufferers in the ongoing pandemic. In this situation, people need mental and financial support. So giving them some relief is very much needed rather than forcing them to pay the tax," said the deputy mayor.
At the RMC meeting, participants also decided to spend Rs 1.5 crore on the repair of|defunct tube well and high yield dri­lled tube wells (HYDTs) across the capital.