Jamshedpur gears up for clean drive
Litterbugs near homes to pay up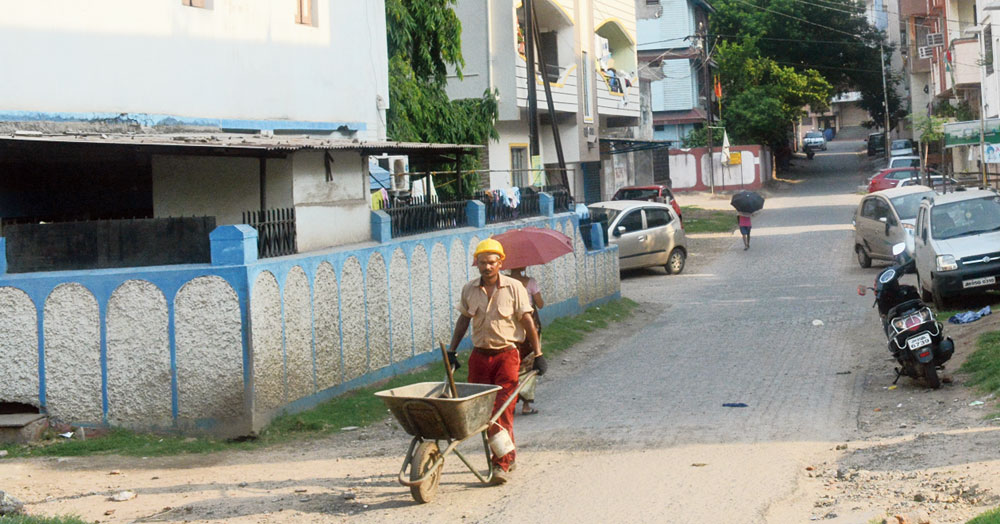 ---
---
Littering in residential areas of the steel city will invite fines from mid-June, Jamshedpur Notified Area Committee (JNAC) decided on Wednesday.
The move comes eight months after the civic body introduced cash penalty for littering at commercial hubs, more specifically near shops of the steel city.
A reliable source in the civic body, privy to this decision during the meeting at JNAC office in Sakchi, said it came about in the wake of the quarterly cleanliness assessment launched on June 6 — Swachh Survekshan League 2020 — which would determine the rank of the steel city in Swachh Survekshan 2020.
JNAC city manager Shakil Mehdi Anwar, who also happens to be the nodal officer of Swachh Bharat Mission in the steel city, said they decided to introduce fines against littering at residential areas as the cash rap had proved effective at marketplaces.
The cash fine for each household for littering at residential areas is Rs 100 under Jharkhand urban development department norms. The penalty for littering in commercial areas is way higher, between Rs 1,000 and Rs 2,000.
Anwar said the fines against littering at markets had brought about behavioural change. "People who earlier did not bother where they threw rubbish now take the pains to hunt for a vat. At market areas you will find almost all shopkeepers keeping bins and throwing their daily wastes in vats," Anwar said.
He said both the JNAC and Jusco collected wastes from homes but still people at some residential areas empty trash by the roadside or any open space. We want to track such elements and tell them that it's not okay," Anwar said. "The cash fine will become a useful deterrent to such people," he said.
The motive was not to trouble people but keep the city clean with everyone's cooperation, he stressed.
A JNAC source said the Swachh Survekshan League 2020 launch had put pressure on civic bodies to keep up the tempo of cleanliness and sanitation work round the year instead of the months before the annual survey in January.