Unlike the kurta-pyjama-bundi combination usually sported by politicians of the country, two main contenders for the prestigious Jamshedpur Lok Sabha seat feel comfortable in simple shirts and trousers.
Meet BJP's Bidyut Baran Mahto and his mahagathbandhan rival Champai Soren who have never donned the neta-type attire in their long political careers.
Both prefer the trousers-shirt combination for comfort as fabric and colour don't matter for them. It is not that Mahto has never tried the kurta-pyjama, but shunned it without wasting time. Champai, though, likes white shirts.
"I tried kurta-pyjama in the 90s, but shunned it immediately after looking at the mirror in my residence. I thought I was looking out of place and presented all the three sets of kurta-pyjamas that I had got stitched to one of my relatives," said sitting MP Mahto.
"I have never worn kurta-pyjama in my political career. Is it mandatory to sport kurta-pyjama to look like a neta," Mahto asked.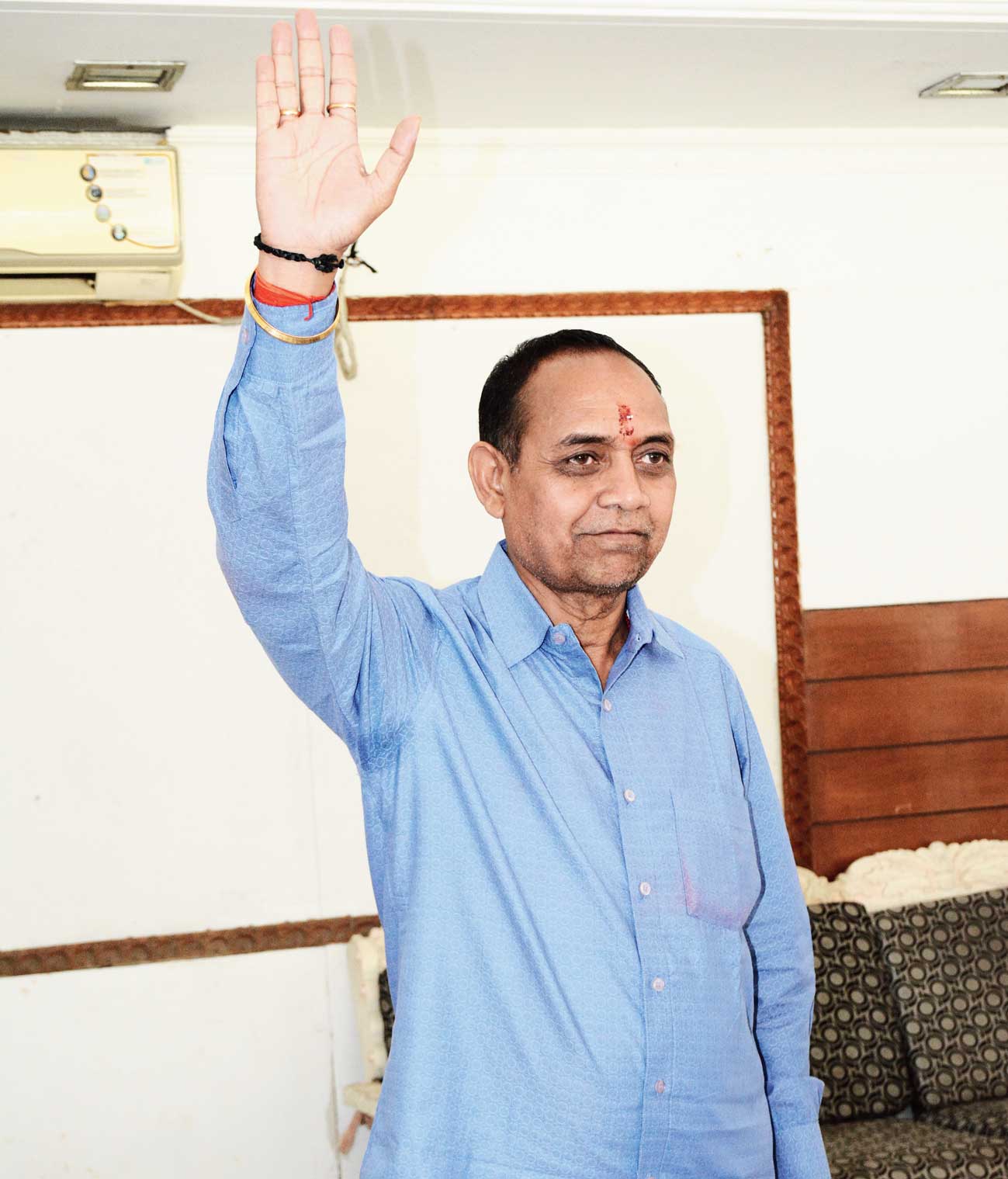 BJP's Bidyut Baran Mahto at a party meeting in Sakchi, Jamshedpur, earlier this week. Picture by Bhola Prasad
It is also easy to maintain shirts and trousers as they don't become dirty easily. "I am happy with what I wear. Leaders should be known by their work and not by what they wear," the BJP nominee said, claiming people of the constituency know him by his achievements as a parliamentarian.
Champai, a JMM MLA from Seraikela, said he never preferred the traditional neta attire although he wore dhoti-kurta while performing puja at home. The veteran politician, who calls his former JMM colleague Mahto as his chela, is trying his luck at the May 12 Lok Sabha elections for the first time.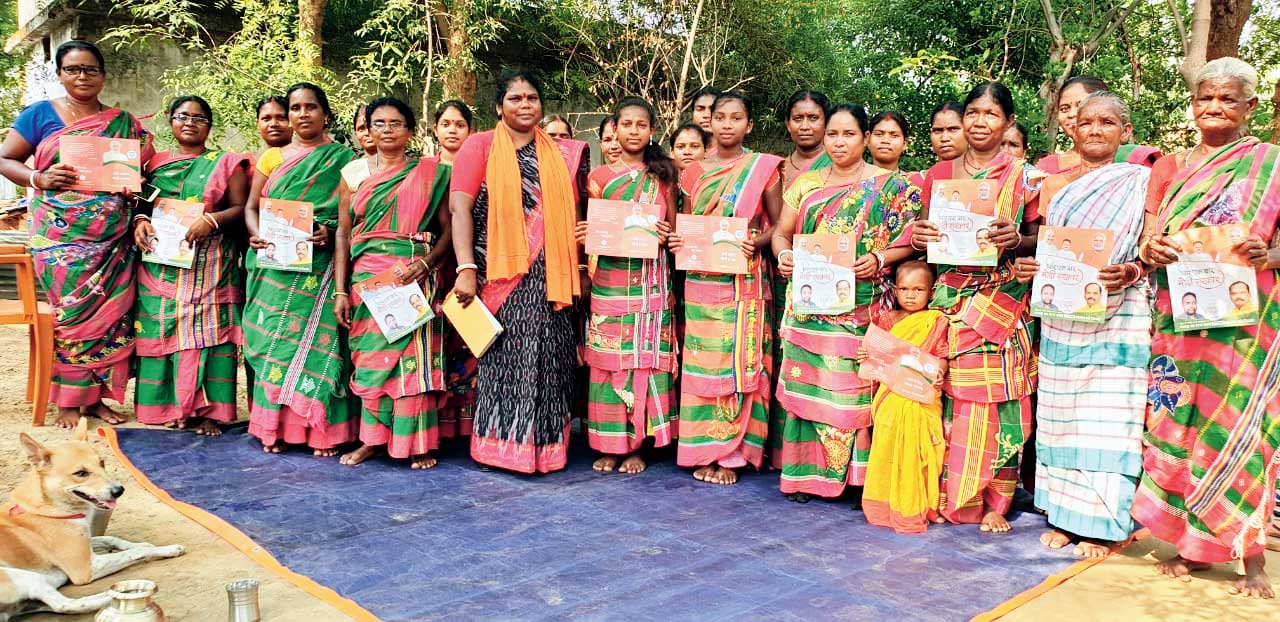 BJP women leaders campaign for party candidate Bidyut Baran Mahto near Jamshedpur on Saturday. (Bhola Prasad)
Asked about the fabric, Mahto said it did not matter much. "Fabric is not an issue. Shirt aur pants honi chahiye," he said, adding that people of the constituency know him by his face and not by his dress.
Both the candidates are locked in a straight contest and are slogging hard to garner the support of the electorates of the six Assembly segments namely Jamshedpur East, Jamshedpur West, Jugsalai, Potka, Ghatshila and Bahragora.