RIMS offers warmth to caregivers
Blanket bank launched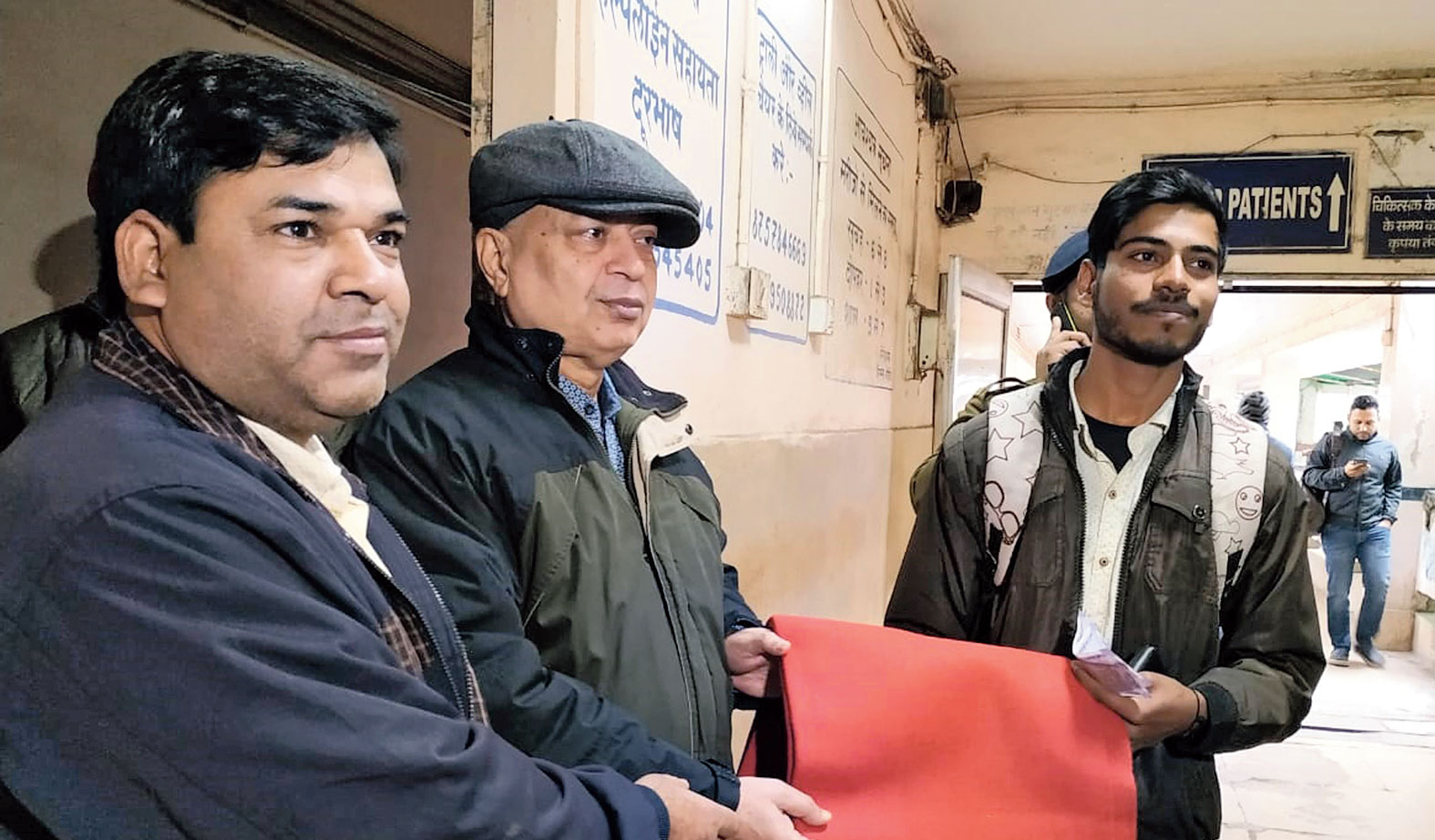 ---
|
Ranchi
|
Published 02.01.20, 11:05 PM
---
Rajendra Institute of Medical Sciences (RIMS) on Thursday started a blanket bank for patients' attendants in view of the biting cold that has gripped the capital.
The bank, which is operating from the first floor of the state-run hospital, currently has 650 blankets.
Nursing staff deputed to look after the jawans of central paramilitary forces such as the CRPF and Sashastra Seema Bal have been given the responsibility of running the bank.
They have been asked to take a security deposit of Rs 200 per blanket and refund the money once the user returns the blanket.
RIMS director D.K. Singh said the initiative had been taken to make waiting at hospital a bit more comfortable for the attendants of the patients in winter.
"The hospital provides blankets to patients only. Attendants coming to hospital in a hurry without blankets have to suffer in this cold weather, especially if they don't have anyone in the city to arrange blankets for them," Singh said.
He said the blankets had been collected with the help of social workers.
"Social workers provide blankets when they hear that the attendants are suffering in cold. When the patients are released, the attendants take away the blankets with them. The bank is a way to address this problem. Now the blankets donated by social workers will be kept separately in the bank for use by attendants," Singh added.
He said the attendants would be asked to keep the blankets clean and return them in good condition. Santosh Munda from Bundu was happy with the development. "I had to rush to RIMS with a patient from my village on Wednesday. In a hurry, I forgot to carry a shawl or a blanket and kept shivering throughout the night. When I heard about the bank today (Thursday) morning, I was very happy. I will rent a blanket by evening," Munda said.