RIMS hostel turns containment zone after intern tests positive
60 doctors, living on the third floor, quarantined in their rooms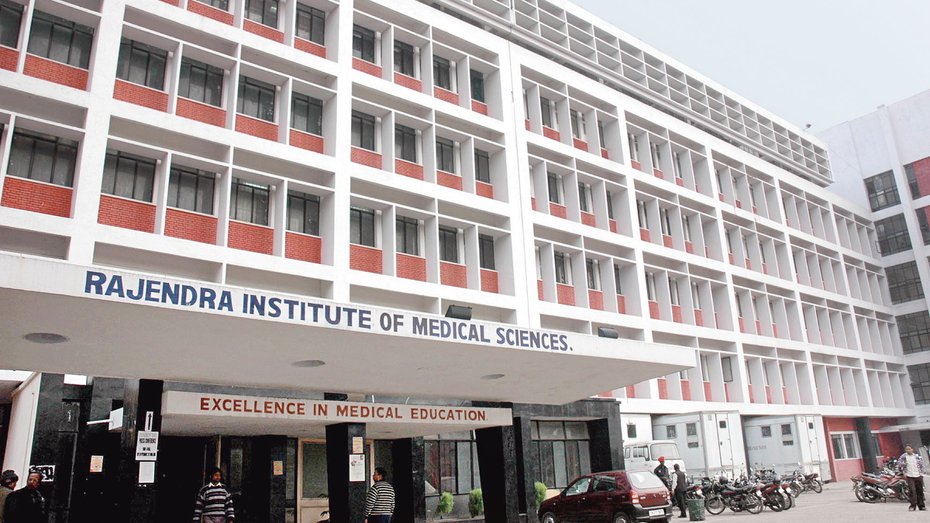 ---
|
Ranchi
|
Published 03.06.20, 05:46 PM
---
On floor the new girls' hostel at RIMS, home to over 250 doctors, was turned into a micro-containment zone on Wednesday after two interns tested positive for the coronavirus the night before, casting a shadow on medical services in the largest state-run hospital of Jharkhand.
The two interns, who have a travel history, are said to have come in contact with five senior doctors. Three of them are members of the state's Covid-19 task force, while the other two are the dean and medical superintendent of the institute.
Three office staffers of the students' section had also come in contact with the two interns as they were in the dean's office to finalise their joining formalities on Tuesday.
And since the two interns, were on the RIMS campus for last 48 hours, officials believe that they must have had contact with many others in the hostel.
"If we test positive for COVID-19 then the risk is even bigger as we attend to more than 50 patients on a daily basis in OPDs as well as wards," said a junior resident doctor.
The hostel is home to 250 doctors, including interns, junior and senior residents. By Wednesday, the third floor of the RIMS girls' hostel was declared a micro containment zone. As many as 60 interns were quarantined in their rooms.
"So, I think the health department should come up with specific protocols on treating patients so that health workers who are supposed to treat the ailing shouldn't fall prey to the virus," the doctor, who is in the surgery department, said.
As many as 30 people have been identified as primary and secondary contacts of the two interns who tested positive. Their swab samples were sent for tests later on Wednesday.
"We have traced 14 people as primary contacts of the duo. More than 16 people have been screened as secondary contacts. All the occupants of third floor have been asked to remain indoors and they are being provided with food and other basic amenities," said RIMS dean (student welfare) R. K. Pandey.
He said their duties had been reassigned to other interns.
Junior and senior resident doctors residing on the first and second floors of the hostel are worried too. Most of them share the common hostel amenities like the dining hall and the water cooler.
"I live on first floor of the new girl's hostel. But now I am scared as all occupants of the hostel use the same dining area. If we also test positive we don't know who will run the hospital," said a junior resident of the medicine department.
Apart from the two interns, two other patients admitted to the hospital, tested positive for Covid-19 at RMS on Tuesday night. The total number of cases in Ranchi was 133 till Tuesday.