Ranchi's 'waste-to-energy' plan takes a hit because of poll code
Ranchi Municipal Corporation's search for a private agency to run energy plant would be delayed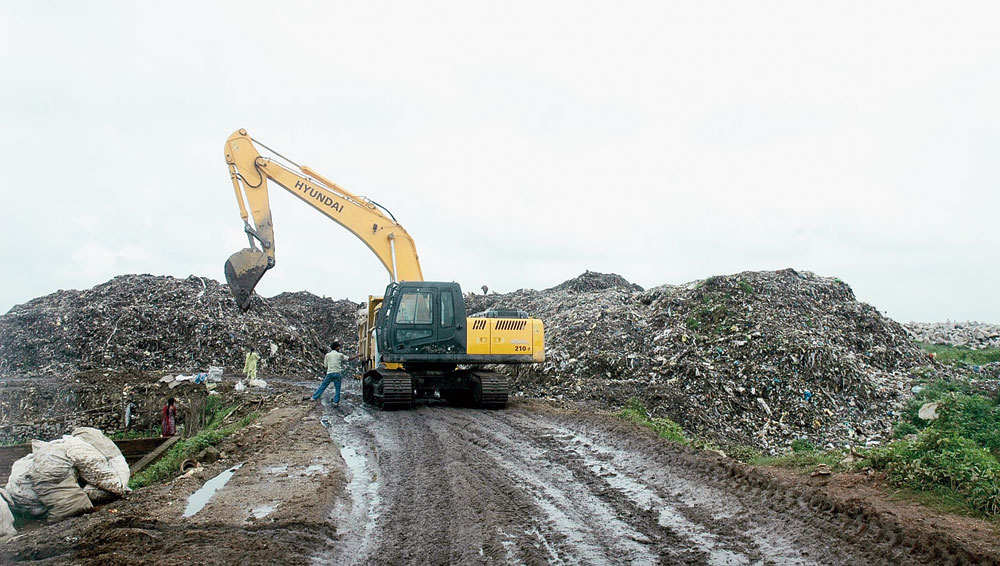 ---
---
The imposition of the model code of conduct will prevent Ranchi municipal authorities from mounting a search for a new agency to set up a waste-to-energy power plant, a key component of the state capital's efforts at streamlining the garbage it generates.
Last week, Ranchi Municipal Corporation (RMC) had terminated the contract of the Mumbai-based Essel Infra Projects, assigned to handle door-to-door garbage collection and set up the plant across 12 acres at Jhiri, around 15km from Ranchi. It was in the process getting a cabinet nod for its action before looking for another agency.
"But now, with the imposition of the model code of conduct we will have to wait till May 23 to start the tender process for selecting a new agency," said RMC mayor Asha Lakra.
Essel Infra was brought in for a period of 30 years in September 2015 for setting up the over Rs 200-crore solid waste-to- energy power plant and to handle door-to-door garbage collection. However, till last month, it was only working in 33 of the 53 wards of Ranchi.
The power project was initiated on October 4, 2016, and was expected to be completed in November 2018. But so far, no construction has taken place and solid waste continues to be dumped at the Jhiri site.
"The performance of the private agency was far from satisfactory in terms of garbage collection. It was yet to complete documentation for the sale of power to JBVNL. It wanted a hike in the rate (Rs 9.51 per unit) at which electricity would be sold," said RMC chief engineer Ajit Lakra, adding that the agency was also dithering.
"The agency was not happy about having to pay 5 per cent commission to RMC on the amount generated from electricity production. We, therefore, had no option but to terminate its contract," he explained.
Ranchi generates nearly 600 MT of garbage every day.
"The delay in starting the waste-to-energy plant and the private agency's callous attitude about collecting garbage has had an adverse effect on the solid waste management system of RMC. It was the primary reason for us slipping in the Swachh Survekshan-2019 rankings," said Sandeep Kumar, the RMC's nodal officer for the Swachh Bharat Mission.
"We can only hope that after the elections, a new agency would be appointed and it would be serious about starting the waste-to-energy power plant project, both in terms of collection of garbage and its treatment," he added.