Ranchi ponds cry for post-Chhath clean-up
12 days after Chhath, RMC is yet to clean up any of the water bodies and is now busy with global farm meet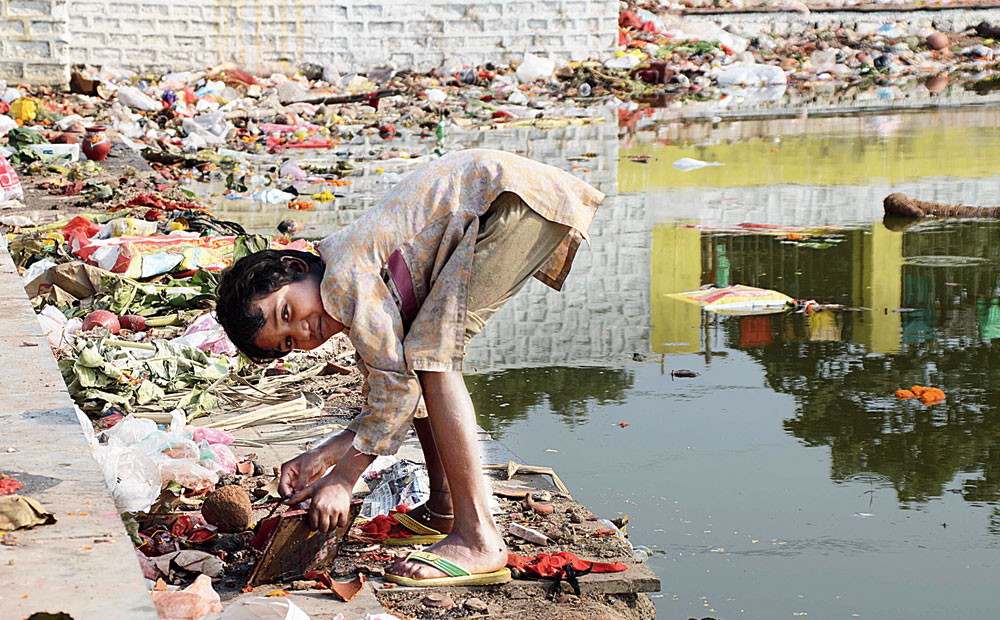 ---
|
Ranchi
|
Published 26.11.18, 06:08 PM
---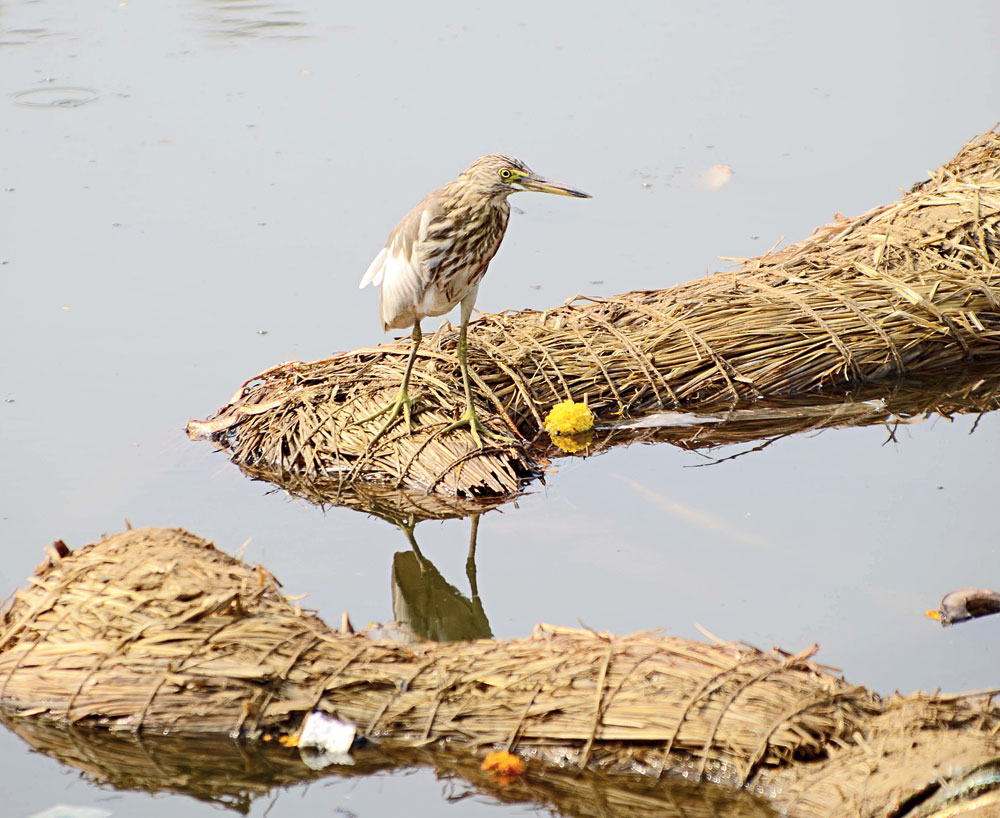 Twelve days have passed since Chhath, but the water bodies in the capital are still crying for clean-up as the RMC has shifted its focus to the two-day global agricultural summit from November 29.
As many as three water bodies that this correspondent visited on Monday, namely Ranchi Lake, Chadri Talab and Jail Talab, were found littered with coconut shells, food leftovers, cloth pieces, flowers, plastic bottles, thermocol plates, polythene bags, earthen pots, bangles and bamboo frames of idols.
Only Hatania Talab, owned by the forest department and located in front of Raj Bhavan, bore a clean look.
"No RMC supervisor turned up after Chhath to clean up Chadri Talab. We contacted the RMC thrice, but to no avail. As many as seven wooden idol scaffolding are rotting in the water. Food plates are scattered all along the ghat," local resident Sambhu Kumar said.
The condition of Jail Talab, barely 300 metres from Chadri Talab, is no better. Children were seen picking up clothes, bangles and remnants of fruits dumped into the water.
A little girl Munni said how her toe was injured by a broken glass at the ghat. "I was searching for bangles, clothes and fruits when a broken glass pierced my toe. Today, I got a picture frame of a goddess. I will take it home," she said.
A middle-aged woman washing clothes in the pond said people were equally responsible for the mess. "After Chhath, devotees casually throw diyas, fruits and clothes into the water. They are not showing respect to the god they worship. RMC officials are also at fault. Why haven't they cleaned the pond even 12 days after the festival?" she asked.
At Ranchi Lake, matters are made worse by people washing their vehicles.
"The RMC should depute at least one supervisor for two ponds to ensure cleanliness. But RMC wakes up only before Chhath. This heritage lake, a favourite haunt for migratory birds, has become highly polluted because of sheer apathy," Shweta, a student of Marwari College and a local resident, said.
A week ago, RMC assistant medical officer Kiran Kumari had claimed that ponds would be cleaned within a couple of days. She had also said the civic body was planning to procure trash skimmer equipment used to clean Dal Lake.
"Some water bodies were cleaned after Chhath, but I think further cleaning is required. We are busy with the preparation for agricultural summit expected to be attended by 4,500 delegates across the world. The cleaning drive will start after that," she said.