Ranchi only district in the state with active mucormycosis cases
Doctors warn against complacency, say early detection the key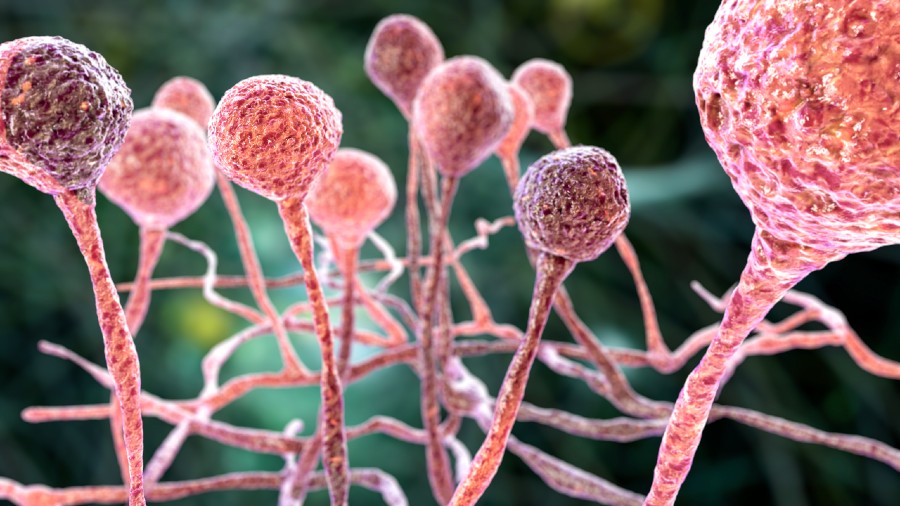 ---
Ranchi
|
Published 07.10.21, 05:55 PM
|
---
Ranchi is the only Jharkhand district left with active cases of mucormycosis, a disease that spread to at least 18 of 24 districts in the state in the past eight months and claimed 31 lives, latest data released by the Integrated Disease Surveillance Programme (IDSP) highlighted on Thursday.
According to the IDSP, there were only three patients of Covid-induced mucormycosis in Jharkhand on Thursday, and all three of them were undergoing treatment in Ranchi, a district that accounts for 66 of the 168 mucormycosis cases and 11 of 31 casualties reported in the state so far.
While the cases of mucormycosis have dropped significantly in the state, doctors have warned against complacency, citing the high fatality rate of the disease and poor immune response in Covid survivors with comorbid conditions.
Dr. Pradip Bhattacharya, the in-charge of the new trauma centre at RIMS, where mucormycosis patients have undergone treatment, said that even though cases of this fungal infection have reduced, it was best to seek medical attention at an early stage if symptoms of the disease occur.
"Symptoms can escalate in a short period of time, so it is best to seek medical attention at the earliest," said Dr. Bhattacharya, adding that neglect of initial symptoms may lead to loss of vision or brain damage in patients.
Mucormycosis or black fungus is a rare infection caused by exposure to mucor mould found in soil, plants, manure and decaying fruits and vegetables. The disease has a fatality rate of 50 per cent and the line of treatment includes surgery or administering anti-fungal drugs. Jharkhand notified black fungus as an epidemic earlier this year following directions from the Ministry of Health and Family Welfare.
Doctors say that Covid survivors should consult ENT specialists if they feel discomfort in their nose, swelling on one side of the face or pain. Black fungus is usually tested by endoscopy followed by a biopsy of samples collected from the patient.
As per IDSP data, East Singhbhum has reported 25 cases of mucormycosis, the second highest among districts in the state, while 11 people were found infected by black fungus in Hazaribag. Among other affected districts, Bokaro reported nine cases, Dhanbad and Giridih reported eight cases each, while seven people were found infected in Ramgarh and six in Palamu.
Among the 31 fatalities reported in the state, 11 deaths occurred in Ranchi, five in East Singhbhum, three in Ramgarh, two each in Dhanbad and Godda, and one death each in Bokaro, Chatra, Deoghar, Dumka, Garhwa, Giridih, Hazaribag and Koderma.