Ranchi Municipal Corporation starts 24x7 control room to deal with garbage complaints
RMC has decided to terminate the contract of Mumbai-based Essel Infra Projects for not doing a good job of door-to-door collection of garbage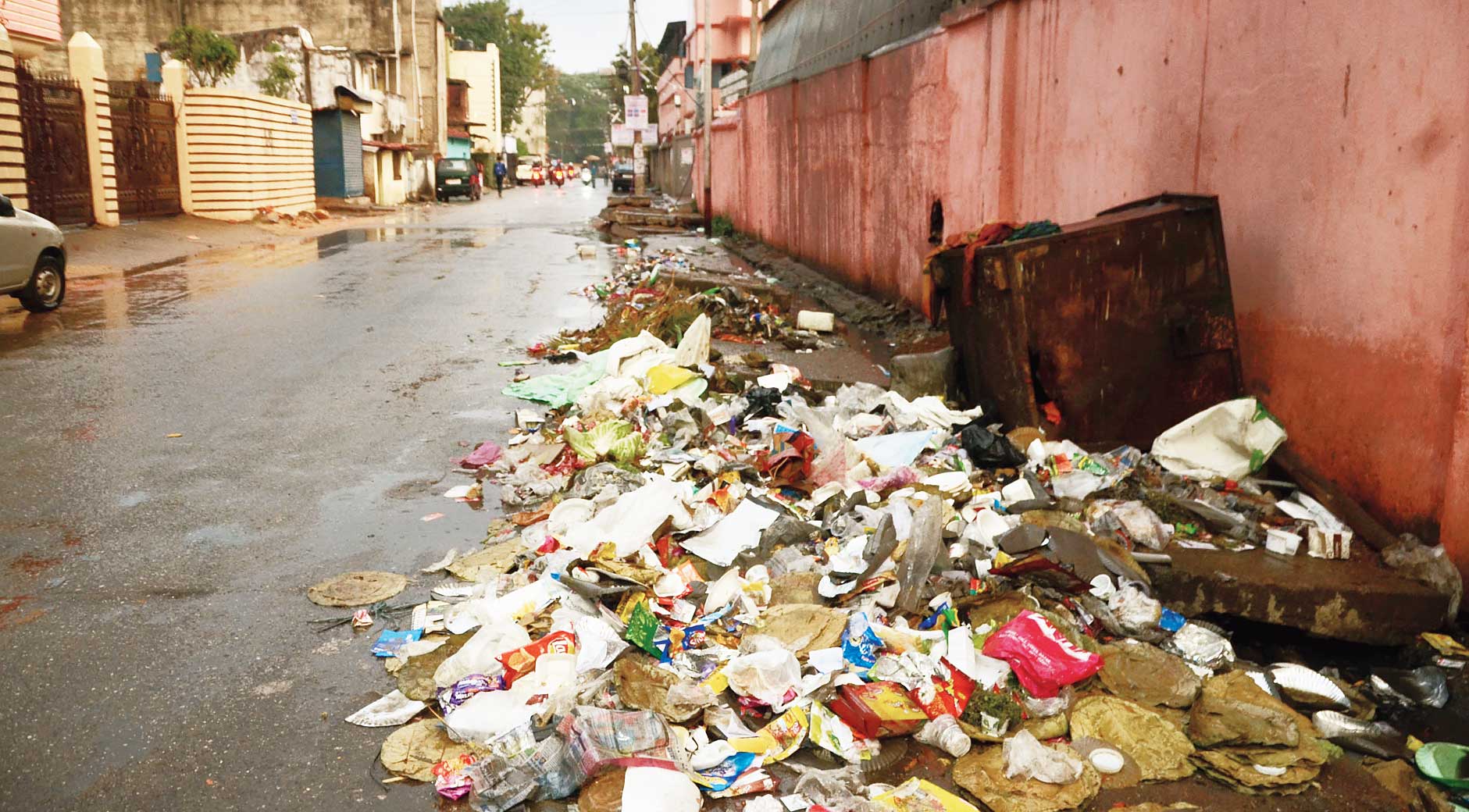 ---
---
Ranchi Municipal Corporation (RMC) is going all out to meet the challenges of waste management by setting up a 24x7 control room and deputing over 2,000 people to take up the job of door-to-door garbage collection that has stopped after it decided to fire the private agency assigned for the job.
"Due to the model code of conduct we cannot initiate the process of appointing a new agency for collecting garbage. Till then, RMC will handle garbage collection and disposal on its own. We know there will be problems, so will be setting up a 24x7 control room with a helpline at our office within a week," said RMC deputy mayor Sanjeev Vijaywargiya.
With complaints about uncollected garbage pouring in from various residential localities for the last two-three days, it was imperative for RMC to act.
"We have taken over the 220 garbage collection vehicles (both small vans and tippers) so that these can be used in all the 53 wards. However, there are several pockets which are not being cleaned regularly resulting in garbage piling up. After receiving complaints at the control room, we will act immediately and collect garbage and dispose it at the landfill site in Jhiri," the deputy mayor said, adding that things would settle down in a week.
RMC has decided to terminate the contract of Mumbai-based Essel Infra Projects for not doing a good job of door-to-door collection of garbage. The firm was also unable to get work started on the proposed waste-to-energy plant at Jhiri as per the contract.
Ranchi generates nearly 600 MT of garbage every day.
"We are facing problems as the private agency has stopped work after we decided to terminate its contract. We have pressed into service cleanliness staff. We appeal to local residents to cooperate with us in trying to keep the city clean. We want people to keep informing us about garbage lying around in their area," said RMC city manager Sandeep Kumar who looks after Swachh Bharat Mission.
RMC has also decided to set up garbage dumping yards at four places, namely, Harmu Road, Jail Road (near Tractor Stand), Doranda and Ratu Road.
The deputy mayor said RMC had conducted a survey of all 53 wards and identified 2,393 lane-side drains. At each of these lanes, it would depute a health worker at intervals of 500 meters.
"They will be responsible for monitoring cleaning and collection of garbage from individual houses on a daily basis. We will be collecting the contact numbers of people living near each of these lanes so that they can provide feedback depending on which we would make payments to the staff," said Vijaywargiya.