Raiyat agitation in Barkagaon deals body blow to coal trade
NTPC, Centre, state govt & railways suffer huge losses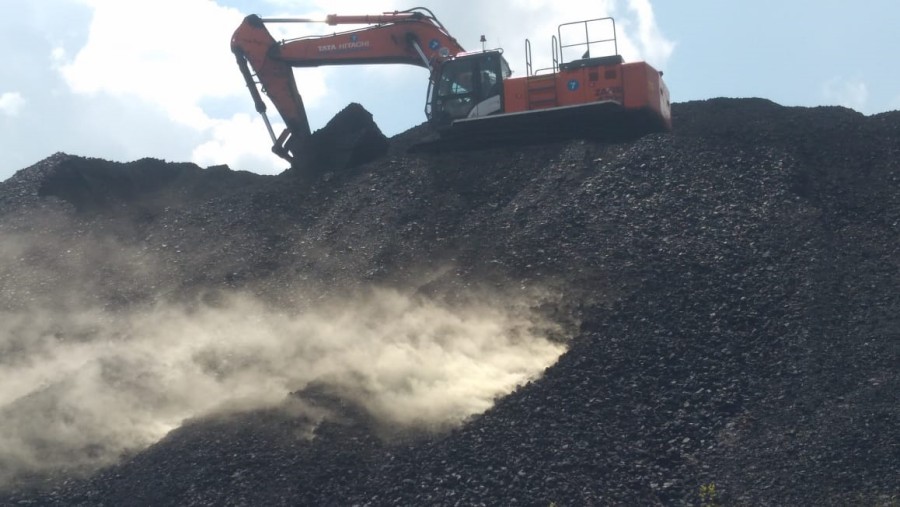 Fire in coal stocks in Barkagaon.
Vishvendu Jaipuriar
---
Hazaribagh
|
Published 03.10.20, 10:20 PM
|
---
A raiyat agitation in Hazaribagh's Barkagaon against NTPC Ltd has affected business operations in the area, causing losses to the tune of crores to the central and state governments.
The agitation since September 2 has resulted in losses of Rs 67.71 crore to the Centre and Rs 31.24 crore to the state, officials said. NTPC too has suffered total losses of Rs 91.2 crore. 
Around 5.5 lakh tonne of coal stock has caught fire, prompting NTPC to launch a major operation to save the stocks at eight different spots. 
A team of NTPC officials met deputy commissioner Aditya Kumar Anand on Saturday evening, requesting that a solution be found to the impasse. 
NTPC's public relation officer, Vijay Juval, said that 40,000 metric tonne of coal would be loaded every day to be sent to 21 plants of the corporation in various parts of the country. He said that apart from the losses to the Centre, state and NTPC, the railways too has suffered losses of Rs 9 crore due to the agitation. 
The owners of vehicles involved in the transportation of coal are facing problems in paying their EMIs, while a large number of casual labourers have been rendered jobless because of the agitation.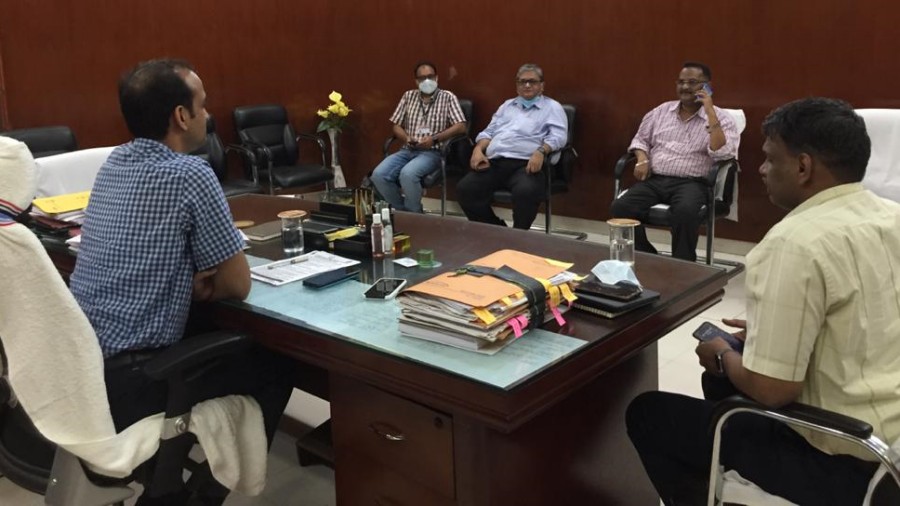 Residents of 12 panchayats in Barkagaon have been protesting since September 2. They are being led by local MLA, the Congress's Amba Prasad. The protesters are demanding adequate monetary compensation and jobs under the Land Acquisition, Rehabilitation and Resettlement Act, 2013.
After the state government constituted a panel under North Chotanagpur commissioner Kamal John Lakra, the villagers had called off their agitation in July. But they resumed their protest in September after getting no concrete assurances from the government.
The panel submitted its report to the secretary of the state land reforms and revenue department, Kamal Kishore Soan, on August 31.
NTPC officials, who didn't want to be named, said a high-level meeting took place in Ranchi on September 18 where a decision was taken to allow the corporation to resume work.
However, the deadlock remains, and officials have claimed that they are getting threats from goons who visit the work site daily.
Juval said NTPC was leaving no stone unturned in trying to save the coal stocks.
On Saturday, a high-level team of NTPC officials, led by executive officer Prashant Kashyap, met deputy commissioner Anand and superintendent of police Karthik S.
Anand directed Sadar subdivisional officer Vidya Bhushan Kumar to meet the agitators and find a solution at the earliest.