Raipur trust ensures these boys and girls will have healthy hearts
Jharkhand govt ambulances ferry six patients with their families to Chhattisgarh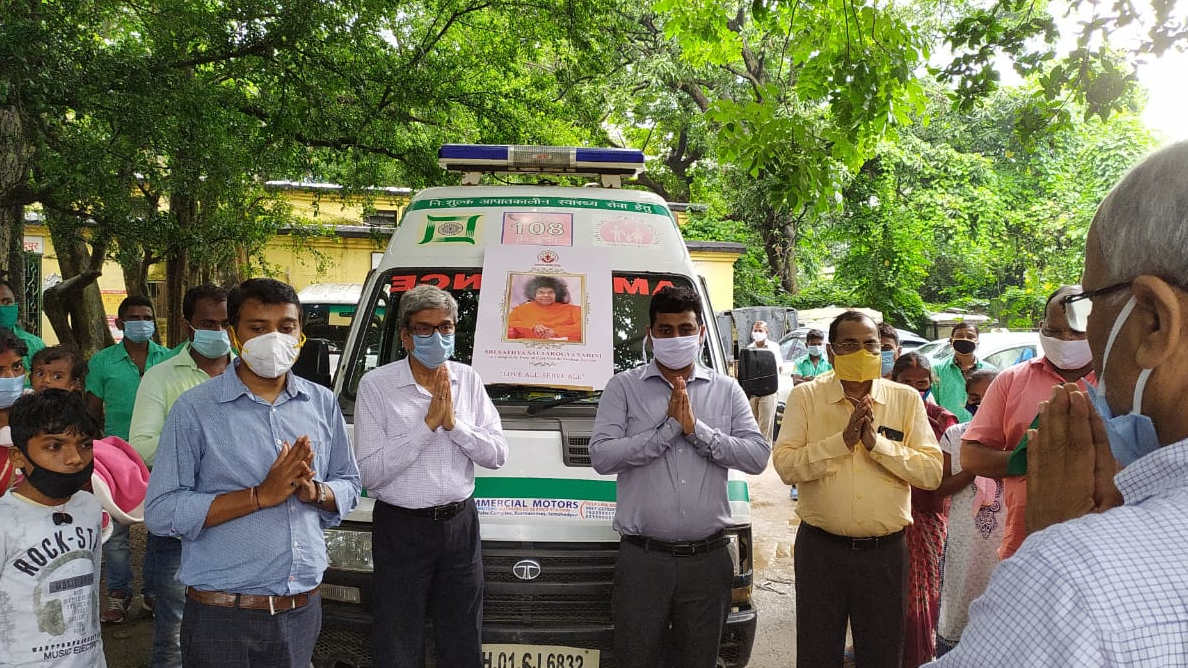 ---
---
A Chhattisgarh-based trust that had facilitated a telemedicine connect with a district hospital here last year, has now ensured that six girls and boys with congenital heart disease will get the medical attention they deserve.
Collaborating with the state government, the Sri Sathya Sai Aarogya Vahini Trust organised ambulances for the six patients, who left on Thursday to undergo surgeries at the Sri Sathya Sai Sanjeevani Heart Hospital in Naya Raipur, Chhattisgarh.
The oldest of the group is 19 and the youngest is four.
Notably, in September last year, a telemedicine centre was started at the Sadar Hospital at Khasmahal, on the outskirts the of steel city, following an initiative of the then civil surgeon, Dr Maheshwar Prasad.
The telemedicine centre, which was inaugurated by then deputy commissioner Ravi Shankar Shukla, connected Jharkhand with Sri Sathya Sai Sanjeevani Heart Hospital in Naya Raipur.
Since then, a list of 42 children, from various Jharkhand districts, have been prepared, from which the first batch of five children were referred to the Sanjeevani Hospital last year. They got operated upon and are now leading a normal life.
Due to the ongoing pandemic, the case load at Sri Sathya Sai Sanjeevani Hospital at Raipur is now low and they requested the local chapter of the trust to send a second batch of youngsters in separate ambulances.
"We had requested Ravi Shankar Shukla, mission director, National Health Mission, for a vehicle and after his approval a batch of six boys and girls and their parents left for the hospital by two ambulances on Thursday. The cost of travel will be borne by the state government while the trust will bear the cost of surgery," said Dr Maheshwar Prasad, the brain behind the project.
He, along with Dhalbhum SDO Chandan Kumar, flagged off the two ambulances from Sakchi on Thursday evening. Civil surgeon H.N. Jha and members of the trust were also present.
The six girls who would undergo surgeries are from Jamshedpur, Giridih, Chatra, Bokaro and Dhanbad. All are suffering from congenital heart disease. Their ailments were detected at the telemedicine centre at the Sadar Hospital here.
Talking to The Telegraph Online, Dr Maheshwar Prasad said after reaching Naya Raipur, the girls and their families would be provided separate rooms for five days of quarantine. After that a Covid test would be done, followed by surgery, depending on the test results.
"We thank the Mission Director of NHM Ravi Shankar Shukla, U.C Sinha state nodal officer, Rashtriya Bal Swasthya Karyakram (RBSK) and Dr Maheshwar Prasad without whose support this would not have been possible, " said Krishna Mohan, a functionary of the trust.
The trust, he added, provided dinner packets and dry snacks to all the families for a comfortable journey. "Once they reach Sri Sathya Sai Sanjeevani Hospital will take care of their stay and other requirements free of cost," he added.