Rain mars final day of Chhath Puja for devotees
Cloud cover and light showers deprive the faithful of getting a glimpse of the rising sun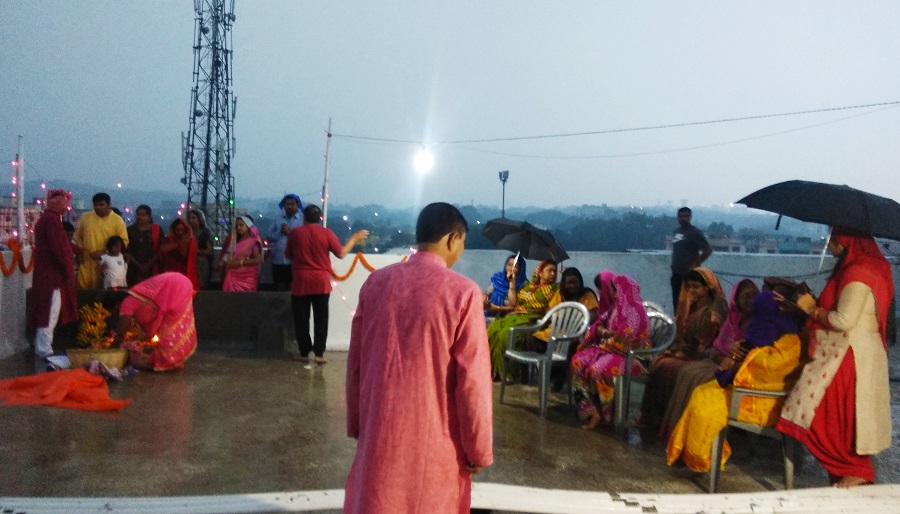 Devotees perform Chhath rituals amid rain at the rooftop of a building at Ghorabandha in Telco on Saturday morning.
Bhola Prasad
---
Jamshedpur
|
Published 21.11.20, 04:34 PM
|
---
The four-day long Chhath festival came to an end today with vratis ( devotees ) breaking their 36-hours fast after offering the bihaniya arghya in various river ghats, lakes, ponds rooftop terraces and other public water bodies, early this morning.
But, because of the bad weather the Sun God remained elusive. 
Cloud cover and light showers deprived the devotees of getting a glimpse of the rising Sun. 
The Sun rose at 6.03 am today. At several places, Chhath vratis waited till 6.30 am to get a glimpse of the Sun. But, as they couldn't, they completed the necessary rituals.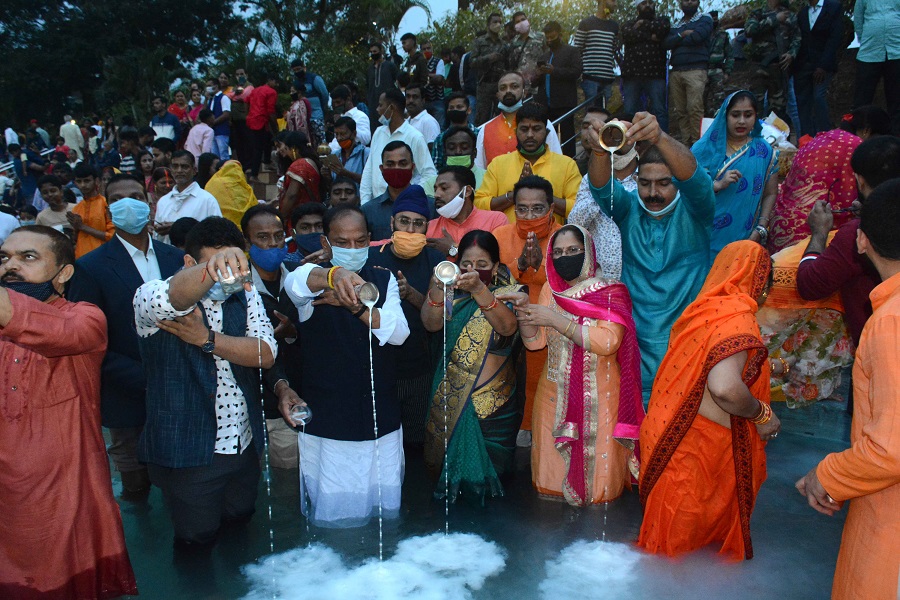 Almost all the river ghats witnessed a good turnout of  Chhath vratis who along with their families offered the bihaniya arghya by standing in knee-deep water.
Right from the two major venues- Subernarekha ghat in Sakchi and  Domuhani in Sonari, devotees also flocked to various other ghats of both the lifeline rivers - Subernarekha and Kharkai.
Former chief minister Raghubar Das too offered the morning arghya to the Sun God along with his family members at the Sidhgora based Surya Mandir.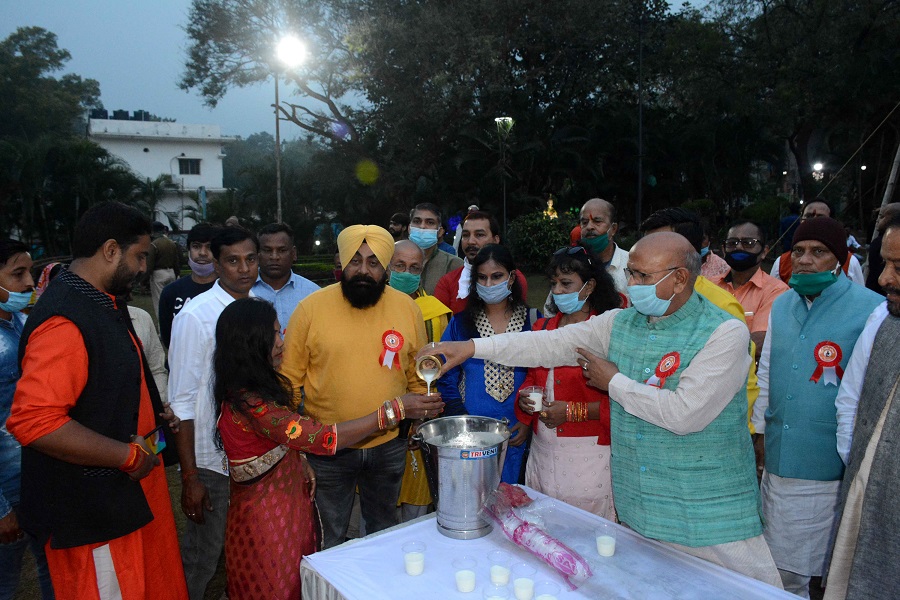 Local legislator Sarayu Roy did some social work, distributing milk for offering arghya on the premises of the Surya Mandir.
Both of them greeted people on Chhath, the biggest festival of Jharkhand and neighbouring Bihar.
Compared to previous years, this year saw a low turnout of devotees in almost all ghats and other venues because of the prevailing pandemic. Many preferred to celebrate the festival at their homes -- on terraces and gardens in artificial tubs.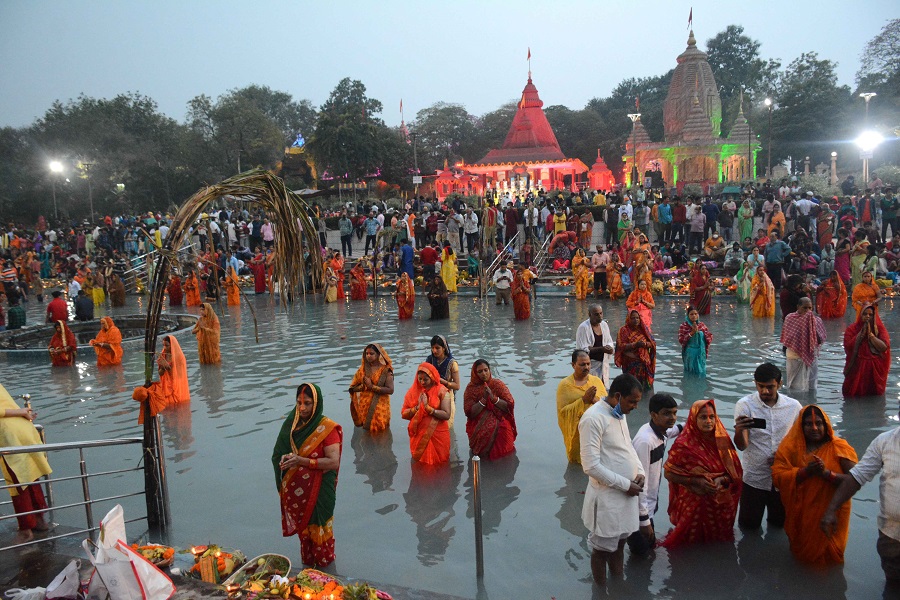 The Mahakaleshwar ghat on the banks of river Kharkai in Jugsalai had one of the best arrangements in terms of its management and facilities. 
Managed by the Mahakaleshwar Chhat Ghat Samity, this ghat in the city was equipped with changing rooms for vratis along with two makeshift toilets each for men and women. 
"We performed the rituals at Subernarekha ghat. The morning scenario was breathtaking. We every year make it a point to offer the arghya at that ghat. But, because of cloud and drizzling rain, we failed to get a glimpse of the Sun this year,`` said Anita Sharma, a Chhath vrati. The district administration was on their toes to ensure the festival was conducted peacefully.
"The festival went off without any untoward incident. We had made adequate security arrangements in all river ghats and other venues" said Nitish Kumar Singh, the Dhalbhum SDO, who is in charge of the law and order.