Rail plan for eco-smart stations on track
Funds allocated to convert Ranchi into an eco-friendly station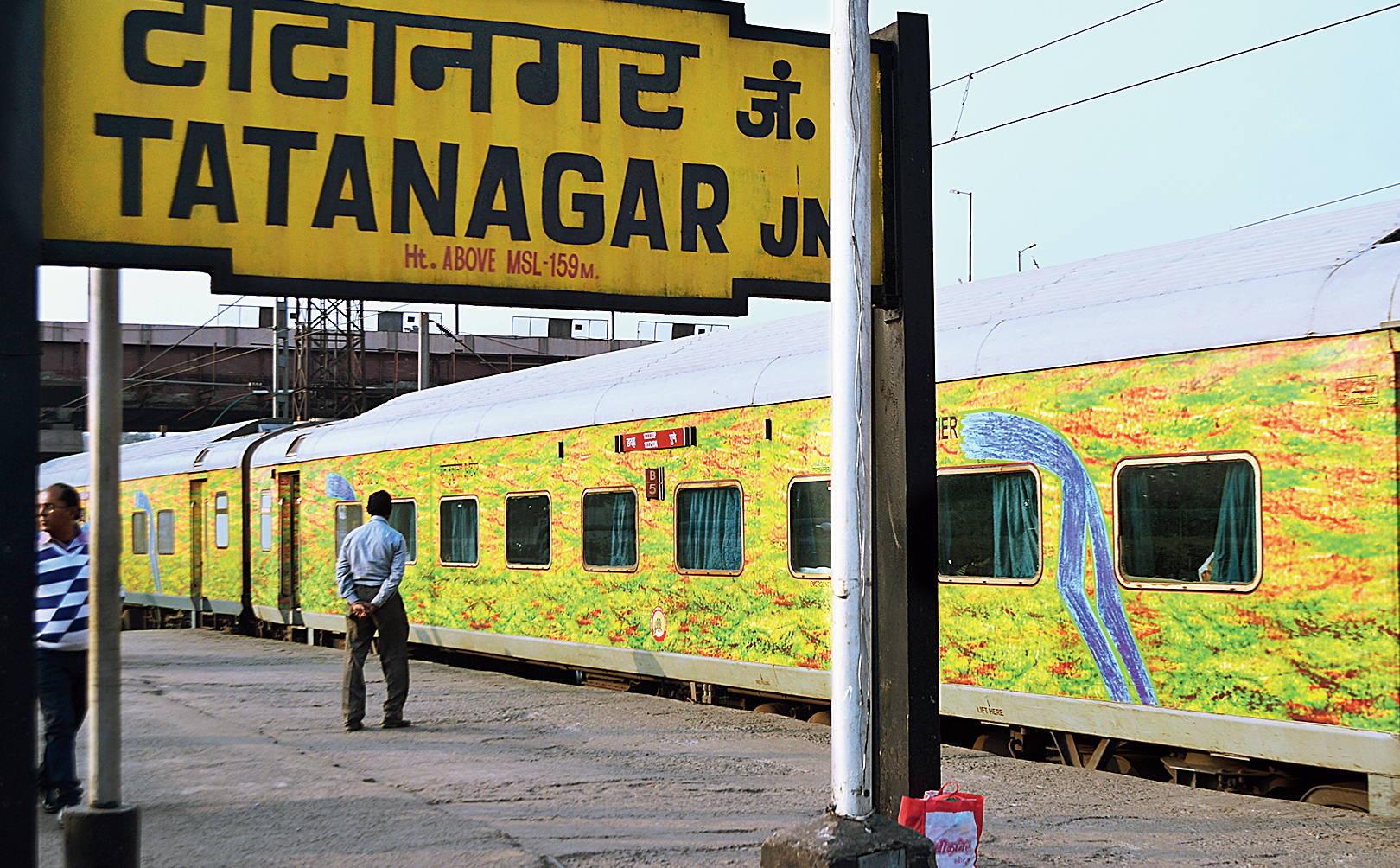 Tatanagar station on Friday.
---
Jamshedpur
|
Published 07.06.19, 09:01 PM
|
---
South Eastern Railway (SER) on Friday appealed to train users to send suggestions for developing the stations under it, including the A-category Ranchi station, into eco-smart stations.
Garden Reach, the headquarters of the SER, issued an e-mail address, ecosmart.stn @ser.railnet.gov.in, for people to send their suggestions.
SER chief public relations officer Sanjay Ghosh said: "The initiative to turn Ranchi into an eco-friendly station has already begun. Tatanagar, Jharsuguda, Rourkela, and Hatia are some of the other stations that will get an eco-friendly makeover in different phases."
He said funds had been allocated to convert Ranchi into an eco-friendly station. "Funds have been earmarked for collection and segregation of biodegradable and non-biodegradable waste and their disposal from the station, rodent and pest control on station premises, water and energy audits, recycling of waste water and plantation with the help of the forest department. Necessary instructions have been given to the authorities of Ranchi railway division," Ghosh said.
Ranchi railway division's senior public relations officer Suhas Lohatare said suggestion boxes would be put up at platforms and the enquiry counters for passengers to drop in their suggestions.
"We have already started taking initiative to make the railway station a no-polythene zone. A bottle crushing machine has been installed on the premises. The eco-friendly initiatives are being taken in accordance with the guidelines of the National Green Tribunal," he said.
The senior railway official said the stalls at the station and the catering units had stopped using plastic bags and cups.
All the lights at the station have been replaced with LED bulbs, which consume much less energy.
SER officials said they had also started issuing public notices and advertisements in local vernacular dailies as an awareness drive to make Ranchi station plastic-free and eco-friendly.