Hemant-led govt has no intention to work for youth, tribals and women: Raghubar Das
Slamming the present regime for scrapping the recruitment policy introduced in 2016, he accused it of cheating the general public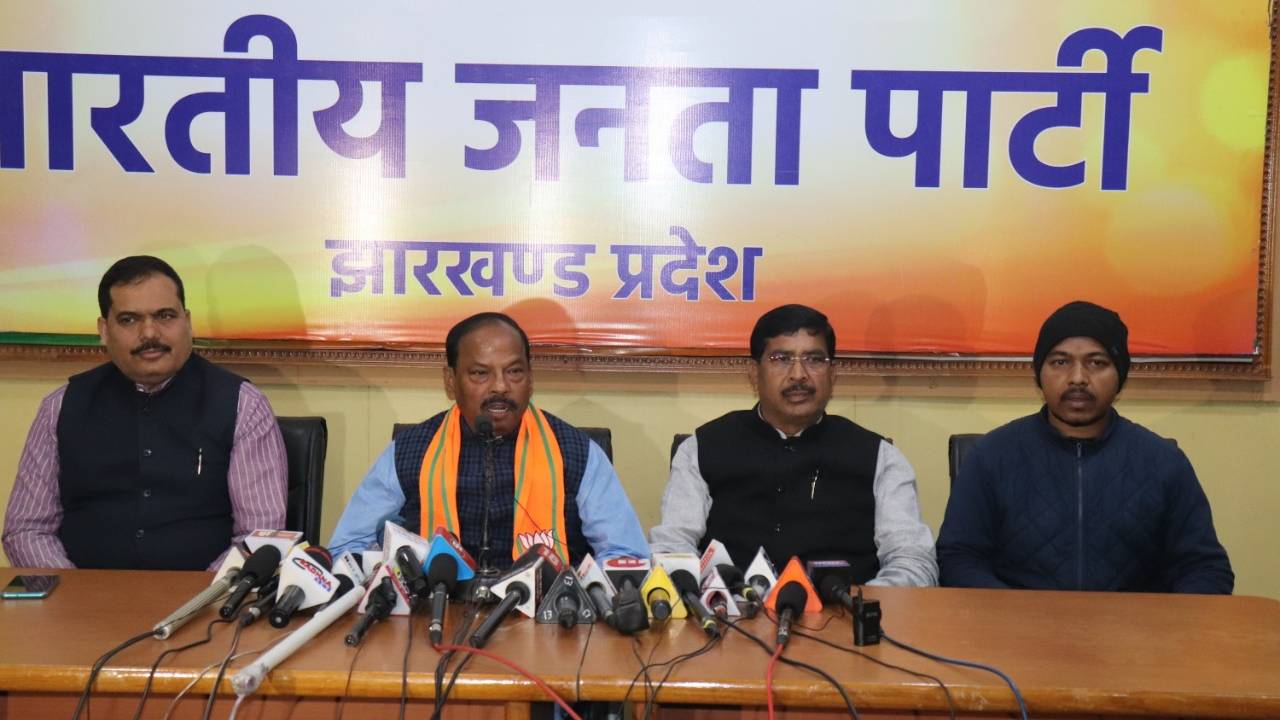 ---
|
Ranchi
|
Published 08.02.21, 10:21 PM
---
Former chief minister of Jharkhand Raghubar Das termed Hemant Soren's government 'visionless'. He also questioned the logic and circumstances that made the present government take a U-turn on the 2016 state recruitment policy brought in by the previous BJP government.
Significantly, Jharkhand High Court ruled against the policy highlighted by Das, while hearing a PIL last year. The Soren-led government had even challenged the order at the Apex Court. But the state-cabinet on February 3 resolved to scrap the policy, with the promise of introducing a fresh one.
Addressing a press conference on Monday at the state BJP office, Das questioned the government's move. "After defining the local residents' policy, my government in 2016 came up with a holistic recruitment policy under which we had reserved jobs for grade III and IV categories for locals in 13 scheduled districts of Jharkhand. Later, on the basis of recommendations made by a high level committee, we extended the reservations to 11 non-scheduled districts to provide equal opportunities to state residents. However, Jharkhand High Court ruled against the policy following which the state government recently challenged it at the Supreme Court. But surprisingly, the government has completely struck down the policy."
He added, "We want to know - why did the government scrap it? If the policy was unconstitutional or had any flaws, then why did they challenge it in the Supreme Court?"
Defending the recruitment policy devised by the previous, Das maintained that it was duly notified by Jharkhand governor Droupadi Murmu. "Under the fifth schedule of the Constitution, there is a provision to reserve certain jobs for locals and marginalised people in any place for a stipulated period of time. We had reserved it for 10 years only. Following all the constitutional norms, the policy was introduced to boost local employment. However, by scrapping the policy, the state government has made things uncertain for thousands of job aspirants who had applied for different jobs under the policy. Who is going to compensate the aspirants for the loss," he said.
"This government neither has any vision or the intention to work for the betterment of the youth, women and tribals of this state, which is contrary to the false promises made during the assembly elections. Today, everyone is feeling cheated by this government," he added.