Power project delayed
Kumar said there were 5.7 lakh consumers in the Singhbhum supply area comprising East Singhbhum, West Singhbhum and Seraikela-Kharsawan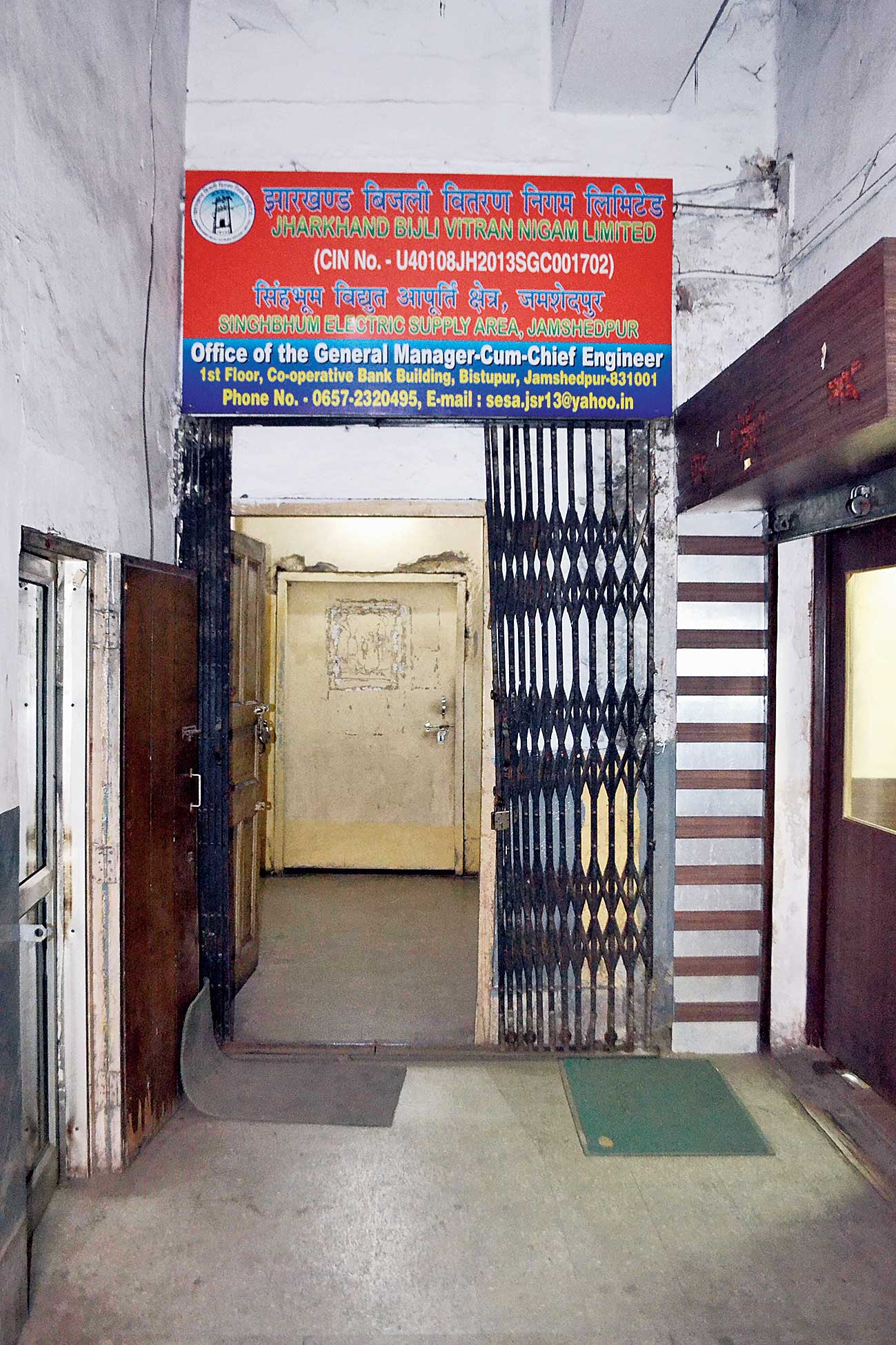 ---
---
Jharkhand Bijli Vitran Nigam Ltd (JBVNL) on Wednesday floated a fresh tender for an integrated power development scheme in Singhbhum electricity supply area after the 265-crore contract with IL&FS was scrapped recently.
Now, JBVNL will not be able to complete work under the scheme within the March 31 deadline, which would have led to better power supply in non-Tata Steel command areas.
"The new agency that will bag the contract will have to complete the work left unfinished by IL&FS," JBVNL general manager-cum-chief engineer Arvind Kumar said.
Kumar said there were 5.7 lakh consumers in the Singhbhum supply area comprising East Singhbhum, West Singhbhum and Seraikela-Kharsawan.
"All the houses have been provided power connection under the Centre-sponsored Soubhagya Yojana. Under the power development scheme, we are trying to strengthen the supply system in certain towns and their adjoining areas. The work under the scheme includes capacity addition of sub-stations and transformers, installation of meters and laying of underground cabling," Kumar said.
The general manager said IL&FS, which started work in August 2017, had completed only 30 per cent of the job because it could not make payments to vendors. "The project is unlikely to be completed before March 2020," he said.
He said under the scheme, work had started in Mango, Govindpur, Ghatshila, Chakulia and Adityapur in JBVNL's Jamshedpur circle, and Seraikela, Chaibasa, Chakradharpur and Chandil in Chaibasa circle.