Poll panel banks on pester power
Schoolchildren to make parents pledge to vote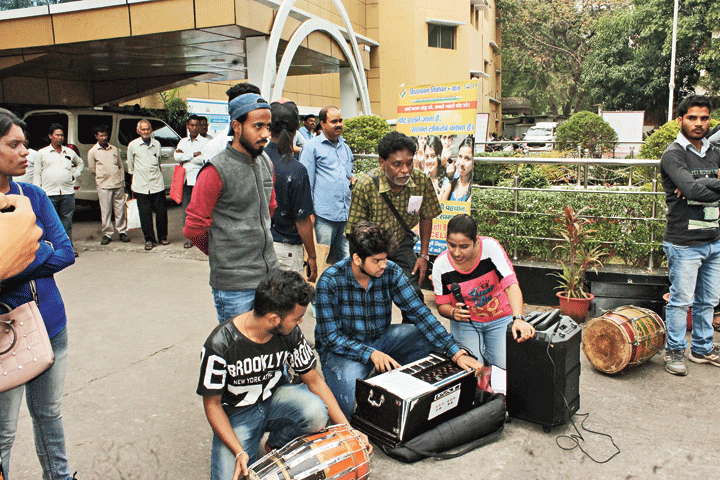 ---
---
We've all heard of pester power, where admen and marketing execs rope in children to "pester" parents to buy products. This Assembly polls, pester power will see a new avatar.
Students of schools, who are too young to vote, will now persuade parents to go to polling booths and cast their franchise during the five-phase Assembly polls starting from November 30.
The Election Commission has decided to rope in students from both state-run and private schools to encourage voting at all the 81 Assembly constituencies of Jharkhand to increase the poll per cent.
There are over 35,400 state-owned schools and nearly 4,000 private schools across Jharkhand.
In 2014, the voter turnout in Jharkhand Assembly polls went up by as many as 10 notches from 2009 to stand at a decent 66.42 per cent. This time, the poll panel wants the voting percentage to continue reflecting an upward trend.
Jharkhand chief electoral officer Vinay Choubey said they had issued directives to all district electoral officers to ensure that the district superintendents of education and district education officers hand over a pledge form to students of all private and state-owned schools at least 10 days before voting.
"The students would ask their parents to fill up the form taking a pledge to cast their vote on the day of polls in their respective Assembly seats. The filled-up forms will then be submitted by the schools to either DSE or DEO which would then be sent to the district electoral office with the signature of their parents," said Choubey.
At the level of schools, students guided by their teachers, will take an oath that they would convince their parents to vote in the election.
The move is a part of the SVEEP (Systematic Voters' Education and Electoral Participation) programme of the Election Commission to ensure the best possible turnout of voters on poll days.
The Assembly election in Jharkhand will be held in five phases, on November 30, December 7, 12, 16 and 20.
"The form will not only have a pledge on casting votes but will also have information on various voting apps made by the Election Commission, including cVigil, queue management app, etc. It will also have information on the model code of conduct and toll-free number on which residents can call up to report electoral malpractices, if any, in their areas," Choubey said.
He added that their aim was not only to increase the state's voting percentage, but also to create awareness among children, and through them their parents, on using the many tools and apps provided by commission to curb electoral malpractices and make way for a free and fair election.
As per the final electoral rolls published by January 2019, Jharkhand has 2.265 crore voters, out of which 1.187 crore are men and 1.080 crore are women.