PLFI poster in Lohardaga town triggers panic
The banner put up by the Naxalite organization near Gudri Bazar warns businessmen, contractors, and informers of dire consequences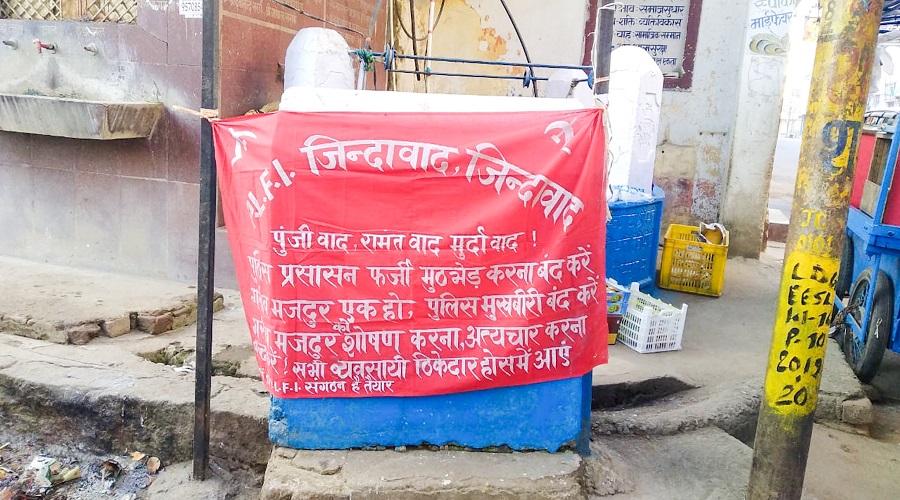 ---
|
Ranchi
|
Published 14.01.21, 12:39 AM
---
Rebel outfit - People's Liberation Front of India (PLFI) pasted a poster at the heart of Lohardaga town on the intervening night of Tuesday and Wednesday, warning police informers and businessmen of dire consequences if they pass on information about the outlawed group to the cops or refuse to oblige the demands of PLFI insurgents, the police said, on Wednesday.
Locals found the poster put up at the densely-populated Gudri Bazar locality of the town, about 70 kilometeres west of Ranchi, on Wednesday morning. Subsequently, they informed the police. The district police acted promptly and took down the poster within minutes. However, no one had been arrested, in connection with the case, by the time this report was filed.
The poster had slogans praising PLFI and against capitalist forces. It also urged the poor labour class to unite against the oppressive forces. It also threatened industrialists to face the PLFI's wrath if they continued to exploit the poor class. Through the poster, PLFI also asked police not to conduct fake encounters and refrain from targeting innocent villagers.
PLFI has been posted in the densely populated area of the city by the regional Naxalite organization. Hence the area has been put under surveillance. CCTV cameras worth lakhs have been installed in the area. Investigating officer, Mantu Kumar said that the police were scanning the CCTV footage of the area to identify the perpetrators.
"The area falls under CCTV surveillance and the perpetrators will be identified and nabbed soon," he said.
According to figures with the Ministry of Home Affairs, at least 19 of 24 districts in Jharkhand including Lohardaga are Left-wing extremism (LWE)-affected. Apart from the main CPI (Maoist), there are at least 17 splinter outfits active in the tribal hinterland. PLFI, one of these splinter outfits, was formed by Dinesh Gope, a former army man, in 2003.
According to the police, most of the splinter outfits are involved in extorting money from businessmen, trafficking children, and killing.