PLFI extremists attack Piparwar weighbridge with low-intensity explosive
They left a pamphlet, claiming responsibility for the bombing, signed off by their zonal commander Krishna Yadav a.k.a Sultan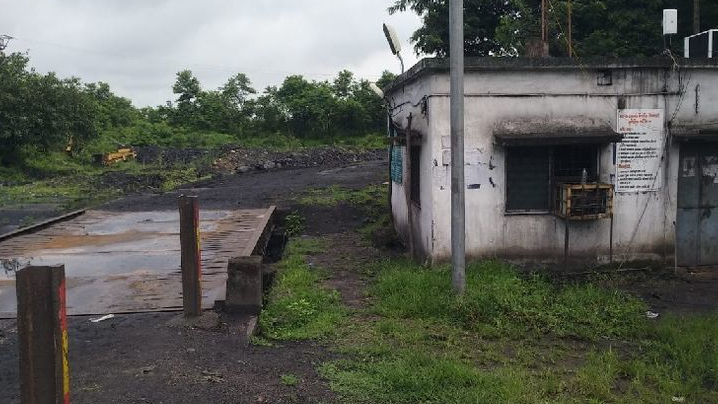 ---
---
Peoples' Liberation Front of India (PLFI) extremists bombed a weighbridge office in Piparwar, Chatra on Sunday night.
The incident resulted in the destruction of furniture and computer equipment. The extremists left a pamphlet, claiming responsibility for the bombing. It also warned local coal traders to start
work in Piparwar before talking to the PLFI, threatening dire consequences if they fail to do so.
Police officials said two CISF jawans were on duty at this weighhouse and were taken at gunpoint around 10 PM.
The low-intensity bomb used was locally made, and the pamphlet was signed off by Krishna Yadav a.k.a Sultan, a PLFI zonal commander.
Officials said the weigh bridge was shut for the past month and was scheduled to open from Tuesday.
An eyewitness said extremists reached the spot and left in a hurry after throwing the bomb.
The incident has caused panic and fear among local traders.
Tandwa sub divisional officer Ashutosh Kumar Satyam and CISF officials visited the site and spoke with eyewitnesses. He assured people proper security and said raids were on to nab the extremists..
Superintendent of police, Rishabh Kumar Jha, confirmed the incident and said the attack did not result in any major loss. He said the weighbridge number-5 near Ashoka colliery project workshop was partially damaged in the incident.
"It was cleared after investigation that extremists use a cracker and not a bomb," he said.
Piparwar is known for underground and opencast coal mines, operated by Central Coalfields Ltd, a subsidiary of Coal India, producing more than 30 million tonnes per annum.