Plans to monitor noise, air pollution during Diwali
State board to take readings over two days in 14 spots of steel city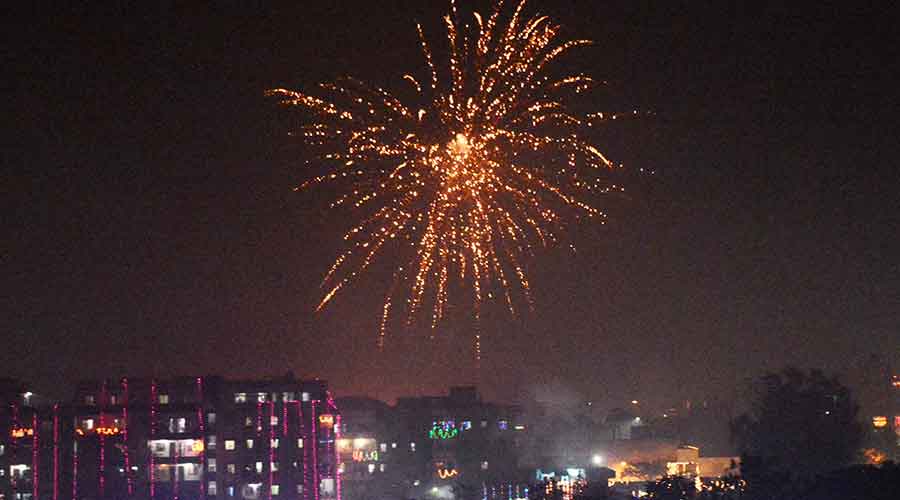 ---
---
Jharkhand State Pollution Control Board (JSPCB) will monitor noise pollution in as many as 11 places and ambient air quality in three places over two days beginning November 13, a day before Diwali.
Officials at JSPCB' regional office in Adityapur said they had received a formal circular in this regard from the Central Pollution Control Board (CPCB), New Delhi. "The noise pollution survey would be carried out in 11 residential, commercial and silence zones while air quality will be monitored at Bistupur, Adityapur and Golmuri," said Suresh Paswan, regional officer of JSPCB.
According to the regional officer, teams would be constituted for carrying out surveys on both the days. In order to monitor ambient air quality the pollution watchdog will use respirable dust sampler which helps in monitoring total suspended particles in the air apart from other pollutant gases like sulphur-dioxide and nitrogen-dioxide.
While the decibel check will be carried out at usual survey points in Sakchi, Bistupur, Golmuri, Sonari, Kadma, Adityapur, including Tata Main Hospital (in Bistupur) and new civil court premises in Bhuiyandih. Portable noise meters would be used for monitoring noise pollution.
Paswan said the findings of the survey would be sent to its Ranchi headquarters, which would then forward it to CPCB. The regional office of the board would also publish a decibel directive in local vernacular dailies in the next couple of days. It will ask people not to burst crackers beyond 125 decibels and refrain from bursting crackers after 10 pm.
Last year's survey revealed that Sakchi roundabout, a crowded commercial centre, topped the decibel limit with 130 decibels (dB) on Diwali night while respirable suspended particulate matter (RSPM) was a shocker at another commercial hub _ Golmuri which recorded 205 microgram per cubic metre (µg/m3).
Under CPCB norms, the permissible noise level in a commercial zone is 55dB between 10pm and 6am and the prescribed RSPM in ambient air is 100µg/m3.