Pedal smart from March, save planet
Interested cycle users will just have to download a mobile application, and submit details like address and ID proof for registration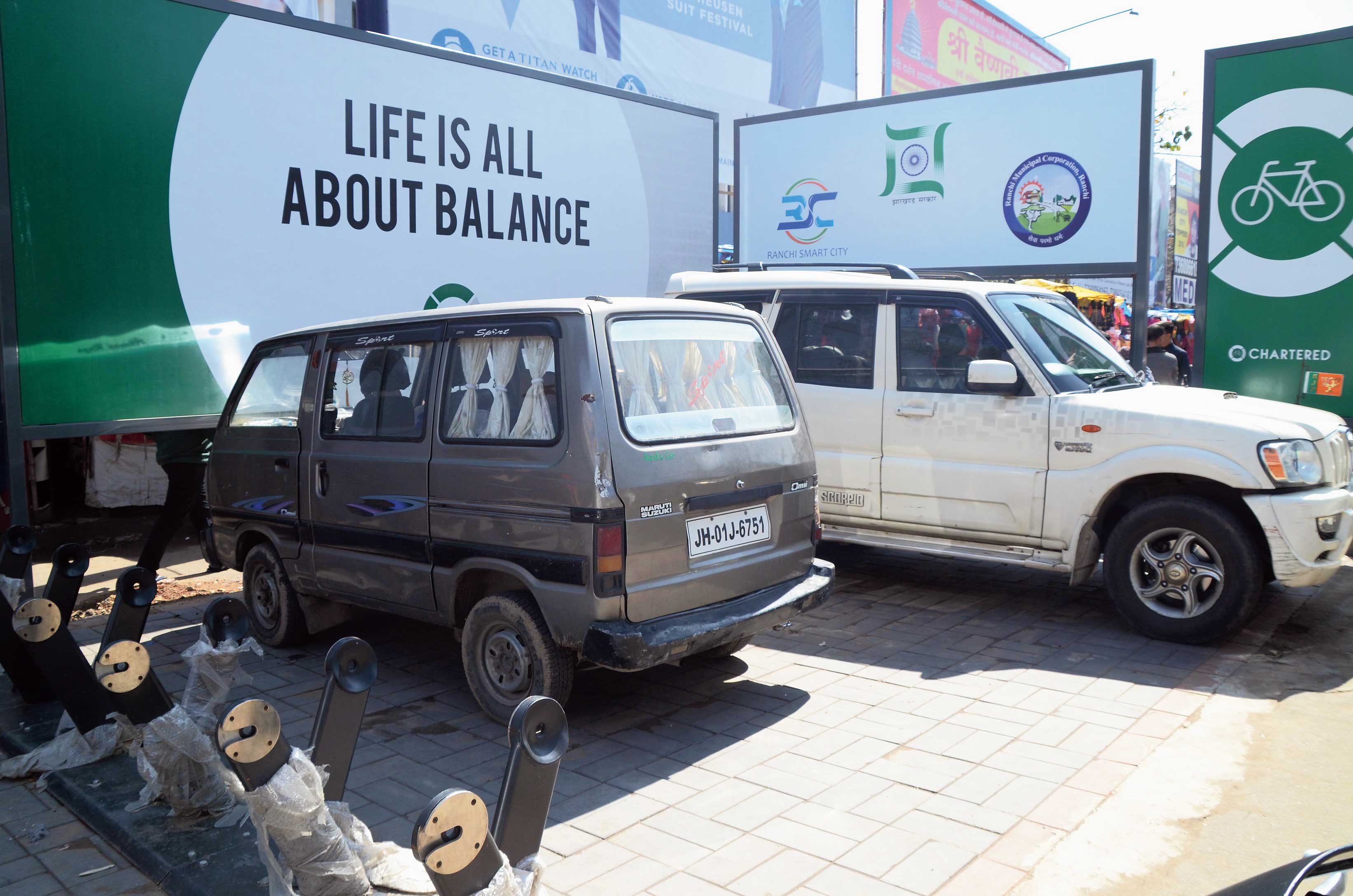 Vehicles parked at the cycle dock on Main Road in Ranchi on Sunday.
(Manob Chowdhary)
---
Ranchi
|
Published 17.02.19, 06:41 PM
|
---
Initial hiccups contained, the capital's rent-a-cycle plan for eco-friendly commuting under the ambitious smart city project is likely to roll out in the first week of march.
Ahmedabad-based agency Chartered Speed Limited, fielded for running the rental service, is in the final stages of updating software and mobile app to facilitate the project.
"The first phase is complete. As many as 60 cycle docks have been set up across the city. Of the 600 cycles procured, 350 are ready for use. They boast GPS technology. We are currently conducting trial runs," said an official of Chartered Speed.
Interested users will just have to download a mobile application, and submit details like address and ID proof for registration.
"The app has a wallet and the user charge will be automatically deducted from the wallet," the official added.
Users with valid ID can rent a cycle by paying a subscription fee — Rs 30 for a day, Rs 200 for a month and Rs 1,000 for a year. There will be no charge for the first 30 minutes. For the next 30 minutes, users will have to pay Rs 5 and for the next two hours, the charge is Rs 10 per hour. Thereafter, the rent rises to Rs 15 per hour.
"Every cycle has a barcode that must be scanned to unlock it. Tampering with the lock can render a cycle unusable. Also, we will have real-time data on movement because of GPS," the company official added.
The state cabinet had approved the rent-a-cycle project in August 2017. The agency was roped in last January by the urban development department. The original schedule for launching the service was September, but procurement of cycles was delayed. Most of the parts are imported from Germany, Japan and other countries.
The second phase of the project will see 60 more docks and 600 more cycles.