Palghar cop team probes seaman murder
According to the dying declaration of Dubey, he was abducted by three unidentified men in an SUV outside the Chennai airport around 11pm on January 30 while he was on his way to Coimbatore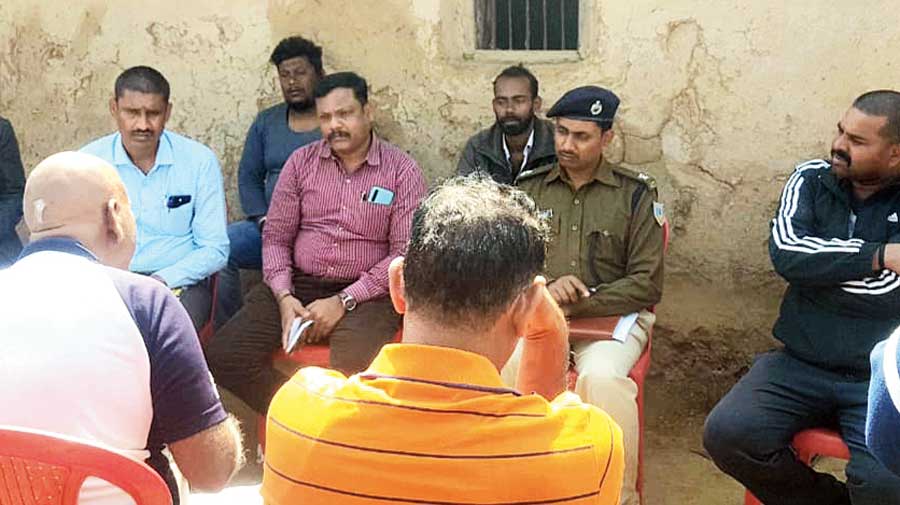 ---
Jamshedpur
|
Published 11.02.21, 02:51 AM
|
---
A three-member police team from Maharashtra on Wednesday completed their two-day probe at Palamau in Jharkhand into the alleged murder of a 27-year-old seaman, while lawmakers from the state continued to appeal to the Union government for a CBI investigation into the killing.
According to Chainpur police station inspector Umesh Kumar Gupta, the team from Palghar had sought their help in reaching out to the family of Suraj Kumar Dubey.
"The police team, all of them of sub-inspector rank, had sought our help and we assisted them as per their requirement. They questioned and noted down details yesterday (Tuesday) and also on Wednesday morning after reaching the deceased's village in Kuldiha panchayat under Chainpur police station of Palamau district. The family members were questioned separately about Dubey and his activities during his stay at his native village," said Gupta.
Sources in the police said the Maharashtra police team spoke to the investigating officers at Chainpur police station on Wednesday morning and also sought mobile call details of Dubey accessed by Palamau police after a missing person's report was lodged by the parents.
According to the dying declaration of Dubey, he was abducted by three unidentified men in an SUV outside the Chennai airport around 11pm on January 30 while he was on his way to Coimbatore. The armed men allegedly demanded a ransom of Rs 10 lakh and held him captive for three days before setting him ablaze in a forest.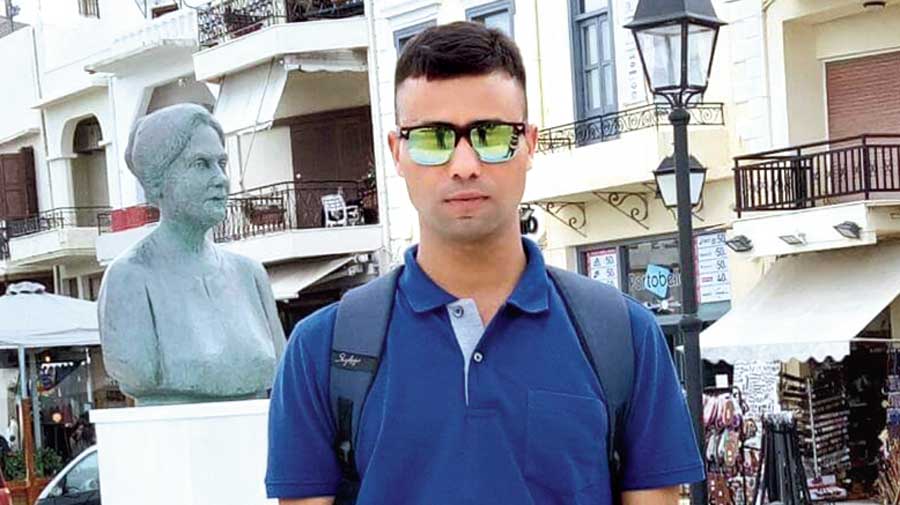 Dubey was found semi-conscious with over 90 per cent burns in a forest at Palghar in Maharashtra on February 6 and eventually died on the way to hospital the same day.
The sailor's father, Mithilesh Kumar Dubey, said that his son had returned home to Palamau for a holiday of one month.
"He left home to report back for duty on the INS Agrani at Coimbatore on January 30 via the Chennai airport. We failed to contact him in the evening as his mobile was switched off and lodged a missing person's report at Chainpur police station on February 1. It is impossible that my son was abducted for ransom, otherwise the kidnappers would have demanded money from us. The entire incident appears fishy and only an investigation by the CBI can unearth the truth behind the death of my youngest son. Why did the abductors take my son from Chennai to Palghar in Maharashtra is also puzzling," said Mithilesh Kumar.
He performed the last rites of his son on Monday on the bank of the Koel river in Palamau.
Meanwhile, BJP MP from Palamau and former director-general of police V.D. Ram on Tuesday met Union defence minister Rajnath Singh in Delhi seeking a CBI probe into the incident. Ram had also appealed to Union home minister Amit Shah on Monday for a CBI probe to get to the truth behind the intention of abduction as no ransom call was received by Dubey's parents.
Ranchi MP Sanjay Seth on Tuesday also wrote to Shah for a CBI probe into the murder so that the culprits are brought to book at the earliest.