Palamau civil court shut for 2 days after employee tests Covid positive
One judge quarantined, others to take up important cases from home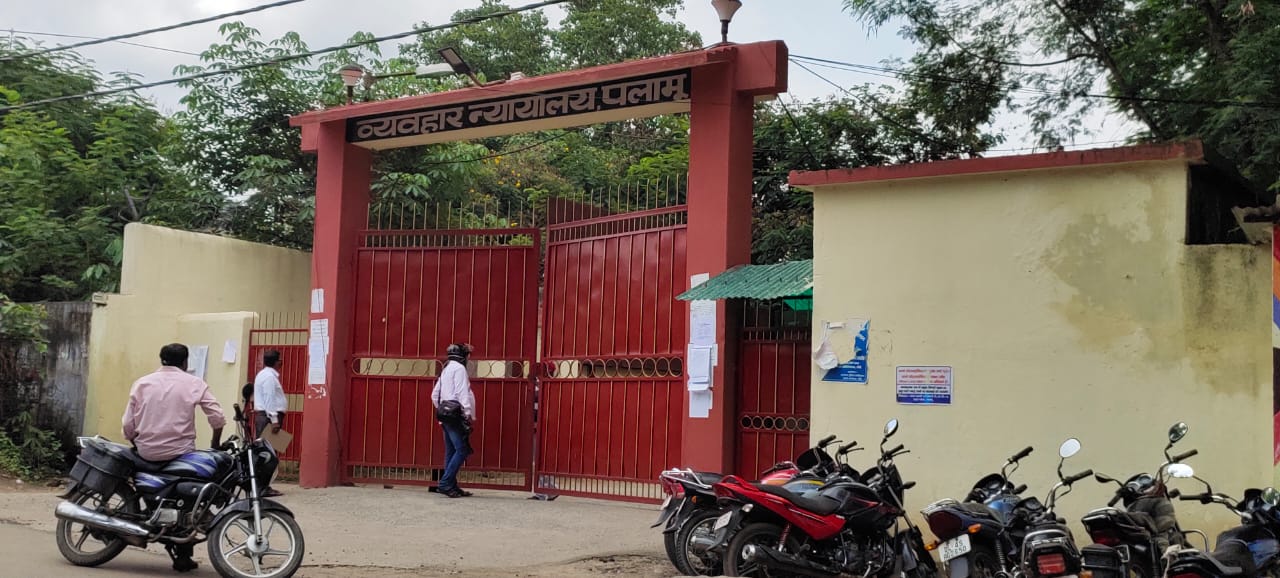 ---
---
Work at Palamau civil court has been suspended after one of its third-grade employees tested positive for Covid-19.
Confirming the news, principal district and sessions judge (PDJ) Palamau Pradip Kumar Choubey told the Telegraph Online on Tuesday: "The two-day suspension of the entire work procedure in the civil courts begins from Tuesday, July 21. The suspension of work is due to one of our third-grade employees testing positive for coronavirus."
The employee has been sent on isolation and for further treatment by health officials while one of the district judges has been home quarantined, said the registrar of the civil court.
This third-grade employee was attached to the chamber court of one of the district judges, who is now under home quarantine.
Meanwhile, the setting up of Viral Research & Diagnostic Lab (VRDL) in Palamau medical college at Pokhraha Khurd is nearing its completion. However, testing of samples for the virus will take a few more weeks even after the lab gets operational.
Palamau DC Shashi Ranjan told The Telegraph Online: "Once VRDL starts operating, its sample testing will be checked by ICMR for quality and reading purposes."
Principal of Palamau medical college Dr Jyoti Ranjan Prasad also said that the maiden test samples will be sent to ICMR Delhi and AIIMS Rajpur for assaying the quality of the tests. "Once these two institutions give their approval, VDRL will conduct tests for Covid-19 in bulk."
A state health department note read that the ICMR has sanctioned VRDLs in three medical colleges, namely Daltonganj, Dumka and Hazaribag.
Speaking about the suspension of civil court work, PDJ Choubey said, "First of all, we sent an intimation to this effect to Jharkhand High court, urging for suspension of all work procedures here for two days beginning July 21, and the Hon'ble HC has accorded permission for the same."
"All urgent court work will be taken up by our judicial officers and judges from home and there is no problem in it," PDJ Choubey said, adding, "I disposed of a few cases of bail despite the suspension of court work at court buildings."
The premises, buildings, chambers, offices, courtrooms, toilets, etc., of the civil courts are being vigorously sanitisated. The process will be completed within two days, sources said.
Sources also said this is the second instance when the civil court of a district in Palamau division has been 'suspended' on account of Covid-19.
The Latehar civil court had a similar two-day suspension caused by the misadventures of an ASI of police.
PDJ Latehar V.K. Sahay had told The Telegraph Online that the ASI concerned, who was Covid-19 positive, was roaming around the premises and courtrooms of the civil court, leading to the two-day suspension.
PDJ Choubey has appealed to the people in general and to the lawyers to gauge the gravity of the situation without losing nerve and calm.