Over 60 per cent seats, meant for the poor in private schools, go abegging
Rejections of RTE applications unusually high in 7 districts, including Ranchi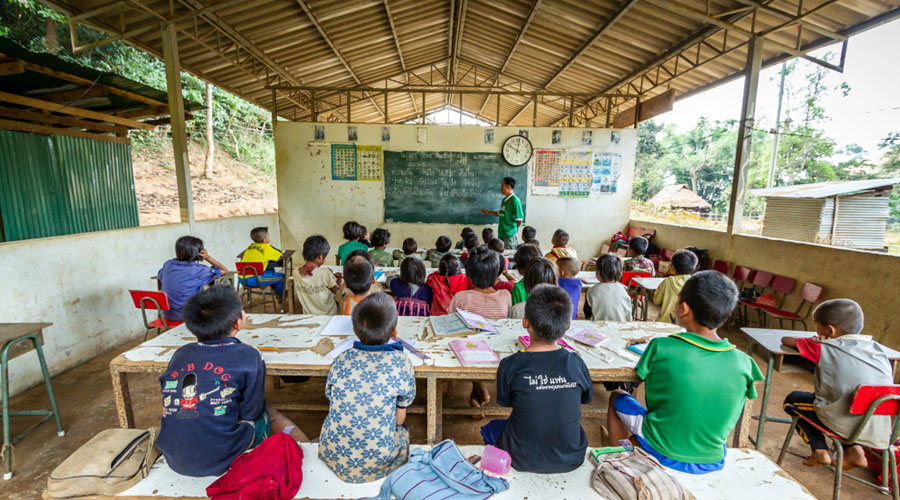 According to the data, Ranchi is the worst performing with 89% of applications rejected.
Shutterstock
---
Ranchi
|
Published 05.12.20, 08:28 PM
|
---
Around 60 per cent seats reserved by law for underprivileged children in private unaided schools were left unused in the last academic year (2019-20) in seven Jharkhand districts, including Ranchi, the state education department has revealed in reply to Right to Information (RTI) query.
On Saturday, Association for Parivartan of Nation, the NGO that filed the RTI application, released details of the findings pertaining to seven districts, namely Ranchi, West Singbhum, East Singbhum, Bokaro, Godda, Seraikela-Kharsawan and Garhwa.
"The seven districts have 184 schools with 3,541 seats in all. Of the 3,548 applications received from families of underprivileged children [under Section 12 (1) (c) of Right to Education Act] only 1,471 was approved. As a result, 2015 seats remained vacant, which is 60 per cent, and this after 10 years of this significant act coming into force," said Hasan Al-Banna, president of the NGO.
In Ranchi, 74 per cent seats were vacant. "As many as 1,679 applications were filed for admission under RTE of which only 188 were approved. This means out of 713 seats, 525 remained vacant," said Kareem Ansari, a member of the outfit.
Similarly, in East Singhbhum 820 out of 1,651 seats remained vacant while in West Singhbhum 102 remained unused out of 189 seats. Out of 608 seats in Bokaro, 418 remained vacant. Garhwa, Seraikela and Godda had 55, 112 and 38 vacant seats out of 158, 153 and 69 seats respectively.
"Interestingly, the government received more applications than the number of seats. For the 3,383 seats available in private schools, 3,578 applications were filed. However, the government rejected 62% of these applications. Many eligible families who had pinned their hopes on securing admission for their family were sorely disappointed to find that their applications were rejected without reason," said Hasan.
Section 12(1)(c) of RTE clearly spells out that private schools shall admit in class 1 (or pre-primary) at least 25% children belonging to weaker sections and disadvantaged groups in the neighbourhood and provide free and compulsory education till its completion.
The data also revealed that among districts, Ranchi is the worst performing with 89% of applications rejected. Godda and Bokara had more than 50%  applications rejected and more than half the seats vacant. Of the data available, East and West Singhbhum are the best performings. But several districts had a suspiciously low number of private schools registered or do not provide any information.
Giving an example of a parent, Hasan said, "One Fauziya Perween of Ranchi, whom we interacted with, said they had filled the online application for their son Umar Farooque's admission in Class 1 in a private school on the website dseranchi.com. But despite giving all required documents their son did not get admission. No one gave any substantial reasons for the rejection."
Hasan wondered why the percentage of rejected applications was so high? "The high rate of rejection costs many underprivileged and deserving children their right to education and possibly their chance at a better future."
Sneha Shahdeo, another member of the outfit said, "This trend is being witnessed at the national level too where private schools are becoming highly hierarchical and segregated. We urge the state government to immediately initiate a transparent application process before the next academic year 2021-22."
On his part, Ranchi deputy commissioner Chhavi Ranjan said that during a review of the district education department on December 1, he had asked officials to set up help desks at all private schools and the district collectorate to ensure grievances of applicants were addressed so that enrolments under RTE could be increased ahead of the next academic year.