Opium field razed in Namkum
Market price of the opium flowers destroyed in the exercise over Rs 20 lakh, said a source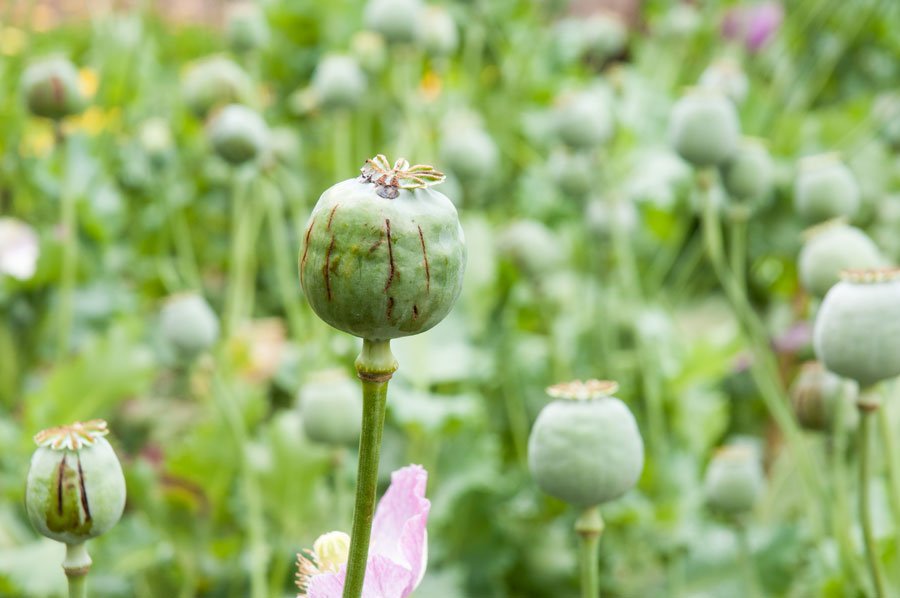 An opium field
Representational image from Shutterstock
---
Ranchi
|
Published 13.02.20, 06:44 PM
|
---
Police on Thursday destroyed opium crop spread over five acres at Sodog, a mostly tribal village barely 22km from the capital under Namkum police station area.
Around 7am, Namkum police station OC Praveen Kumar led a team to the site to destroy the standing crop.
A source said that the market price of the opium flowers destroyed in the exercise would have been over Rs 20 lakh.
The police team said those growing opium would be arrested and asked villagers to grow vegetables and paddy.
Rural SP Rishav Kumar Jha said Sodog was the same village from where the village chief was abducted on January 3 this year.
A police official said that Sodog was infamous for opium cultivation. "On July 24 last year, the police seized a truckload of opium flowers from this village. This illegal work goes on as Maoists control the operations."
A police official said that many raids had been made in opium-farming villages under Namkum police station area recently. "Maoists are now on the backfoot," he said.
Listing the raids, he said: "On February 8, police destroyed opium cultivation spread across 15 acres in Bedadih, 20km from Ranchi, also under Namkum police station area. On February 1, opium spread across 1.5 acres at Sengar Sarai village in Namkum was destroyed. On January 18, police destroyed opium flowers in more than 100 acres at Hahap Singer Sarai and Ulatu forests in Namkum, some 20km from the capital."
Dead in hotel room
Rakesh Ranjan, 36, an executive in a private firm, was found dead at a hotel in the town on Thursday morning. Ranjan, who came from Ranchi to visit a dealer in Barhi, stayed in Hotel Samrat Inn with colleague Gaurav Mishra of Daltonganj. Police officials found empty liquor bottles in the room that pointed out both the men had drunk a lot.
Mishra told the police that he woke up in the morning but Ranjan didn't. Mishra, in his statement, said he informed his seniors at his office, and then took Ranjan to Hazaribagh Medical College and Hospital where Ranjan was declared brought dead. Ranjan's wife charged Mishra with her husband's murder, citing bloodstains on the bed and bathroom. Mishra said he had no idea how Ranjan got hurt. Police said Ranjan's autopsy report would shed light on the death.