Ongoing coal crisis affects Jharkhand Industries
Decline in domestic production during monsoon has not just crippled power sector but also hard coke factories, TMT bar Industry and soft coke industries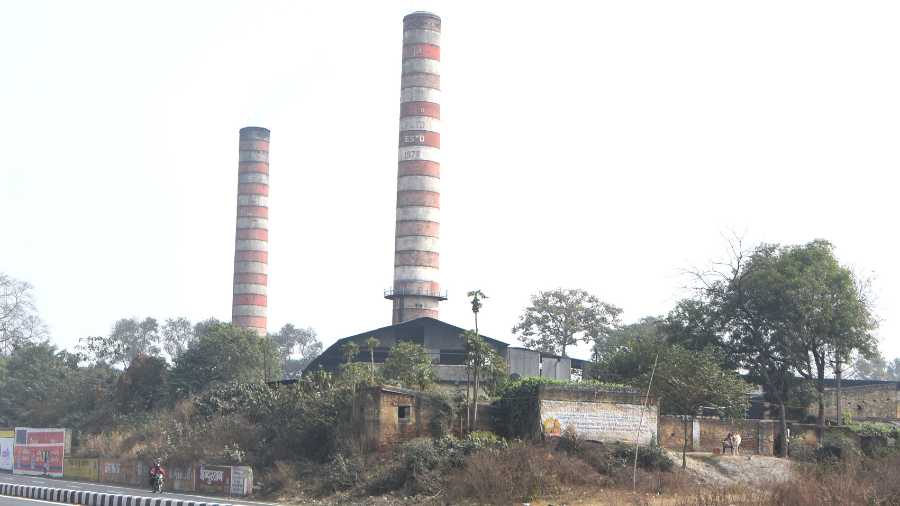 A hard coke factory (Bhatta) at Rajganj-Topchanchi road in Dhanbad, on Monday.
Gautam Dey
---
Dhanbad
|
Published 10.10.21, 09:33 PM
|
---
The ongoing coal crisis caused by the decline in domestic production during monsoon among other reasons, has started to affect industries other than the power sector. Another reason for the acute shortage is the reduced import of coal from other nations. This is primarily because of the sudden hike in price for imported coal. The ongoing shortage is now affecting 3000 hard coke factories, TMT bar Industry, soft coke industries in Jharkhand.
The 140 hard coke factories of Dhanbad, Giridih and Ramgarh that had been working on imported coke are the worst affected.
The sharp hike in the price of imported coal during the last six months has added on to the difficulties of the local hard coke industries as the imported coking coal that was priced at around RS 18thosand per tonne is now being sold at Rs 30 thousand per tonne at the moment.
Almost similar is the situation of pig iron industry, foundry industry and blast furnace industry as they were also thriving on coal imported from Australia that were brought in from Paradip and Haldia port through ships and later provided to hard coke factories which in turn used to convert the coal into hard coke.
Talking to The Telegraph Online today, Amitesh Sahay, owner of one of Hard Coke factory of Barwaddah, Maa Jagdhatri Hard Coke Industry, who is also President of Jharkhand Industries and Trade Association said, "Majority of the hard coke industries is facing closure due to sharp rise in the price of imported coal as they are not getting the required coal from Coal India subsidiaries, including Bharat Coking Coal Limited (BCCL) or Eastern Coalfields Limited (ECL)"
Rajiv Sharma, General Secretary of JITA, held the wrong policies of the government owned coal major, Coal India Limited for the mess. He said, "During the nationalization of the coal industry, in early 1970s assurance was given to local coal based industries to provide coal on priority basis and the government also provided coal to Hard Coke Industries for some time but later the scenario changed."
Nirmal Jhunjhunwala, President of Giridih Chamber of Commerce and Industry said, "Majority of Thermo Mechanically Treated (TMT) bar industry that are in Giridih apart from the large number of Hard Coke Industries are on the verge of closure due to lack of availability of sufficient coal from BCCL, CCL etc and the hike in price of imported coal."
Mahesh Kejriwal, owner of a rubber roll industry in situated in Balidih based industrial park of Bokaro Industrial Area Development Authority said, "Though majority of the industries of BIADA are not directly dependent on coal as raw material but a few that are dependent Hard Coke Industries are facing difficulties due to coal crisis directly besides power shortage affecting the operation of industries in general."
Alok Mallik, President of Santhal Pargana Chamber of Commerce and Industry, said "The state government should also take lessons from the crisis and should facilitate the resumption of commercial mining operations  for which the bidding has been completed so that the crisis can be avoided."