Number of migratory birds declines this year
A survey by Dhanbad Birders reveals only 60 per cent have arrived in Maithon Dam and Topchanchi Lake this year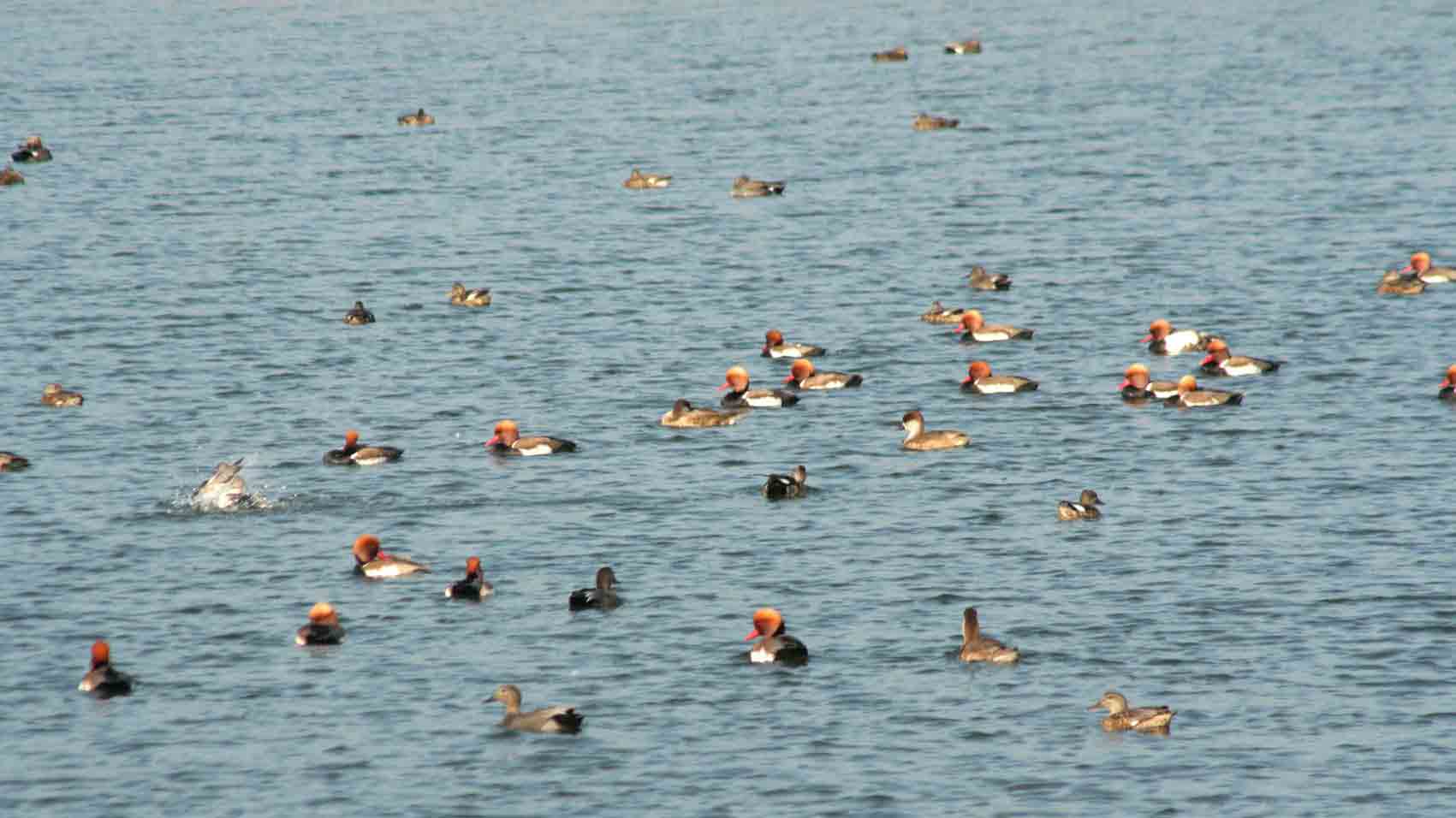 Migratory birds at Topchanchi Lake in Dhanbad this month
Gautam Dey
---
Dhanbad
|
Published 01.02.22, 09:49 AM
|
---
A host of factors including the intermittent rains during the winter, ongoing construction works in Topchanchi and climatic changes have led to arrival of lesser migratory birds n the favorite places for these birds in Dhanbad at Maithon dam and Topchanchi lake this year.
A survey by Dhanbad Birders revealed that only 60 per cent of the migratory birds have arrived in both these dams during this winter compared to previous years. Talking to The Telegraph Online, AN Sahay a retired banker and founder President of Dhanbad Birders said, "Though the migratory birds arrived as per their schedule during the first week of December at both places including Maithon and Topchanchi we spotted large number of Common Pochard, a medium-sized diving duck; Garganey, rare breeding birds of British isles; Ruddy Shelduck, a distinctive waterfowl having Orange Brown body plumage and paler head besides the Galwal, a large duck but with passage of time their number didn't increase as per the previous year track record."
"Several factors including climatic changes besides ongoing construction work of roads in Topchanchi and the frequent rains may be responsible for the lesser count of migratory birds at these two places," added Sahay. When asked to elaborate on the reasons he said "The usual peak winter season in Dhanbad is generally from December 24 to January 10 but this has slowly obliterated over the last few years."
On the rains affecting the bird presence he said, "Yes they do impact the presence of birds in an area as they prefer zones with consistency of climate but overall the bird count this year has come down in most of the wetlands."
Scientifically, climate change of a place over a period affects the growth of aquatic vegetation for which birds come," said Sahay and added that it has been seen in many places where temperature goes up by 10-11 C, the birds go to nearby wetlands . This year however the bird count has decreased in majority of the places except for Bharatpur," said Sahay who is creating awareness about wildlife  and birds in different parts across Dhanbad by organising field trips of students and youth to different birds sites and has also established Photography and Eco Club at PK Roy Memorial College of Dhanbad with aim of creating the wildlife awareness.