Now, cameras atop police vans
SSP Anish Gupta said two cameras had been fixed on a PCR (police control room) van that was now being tried out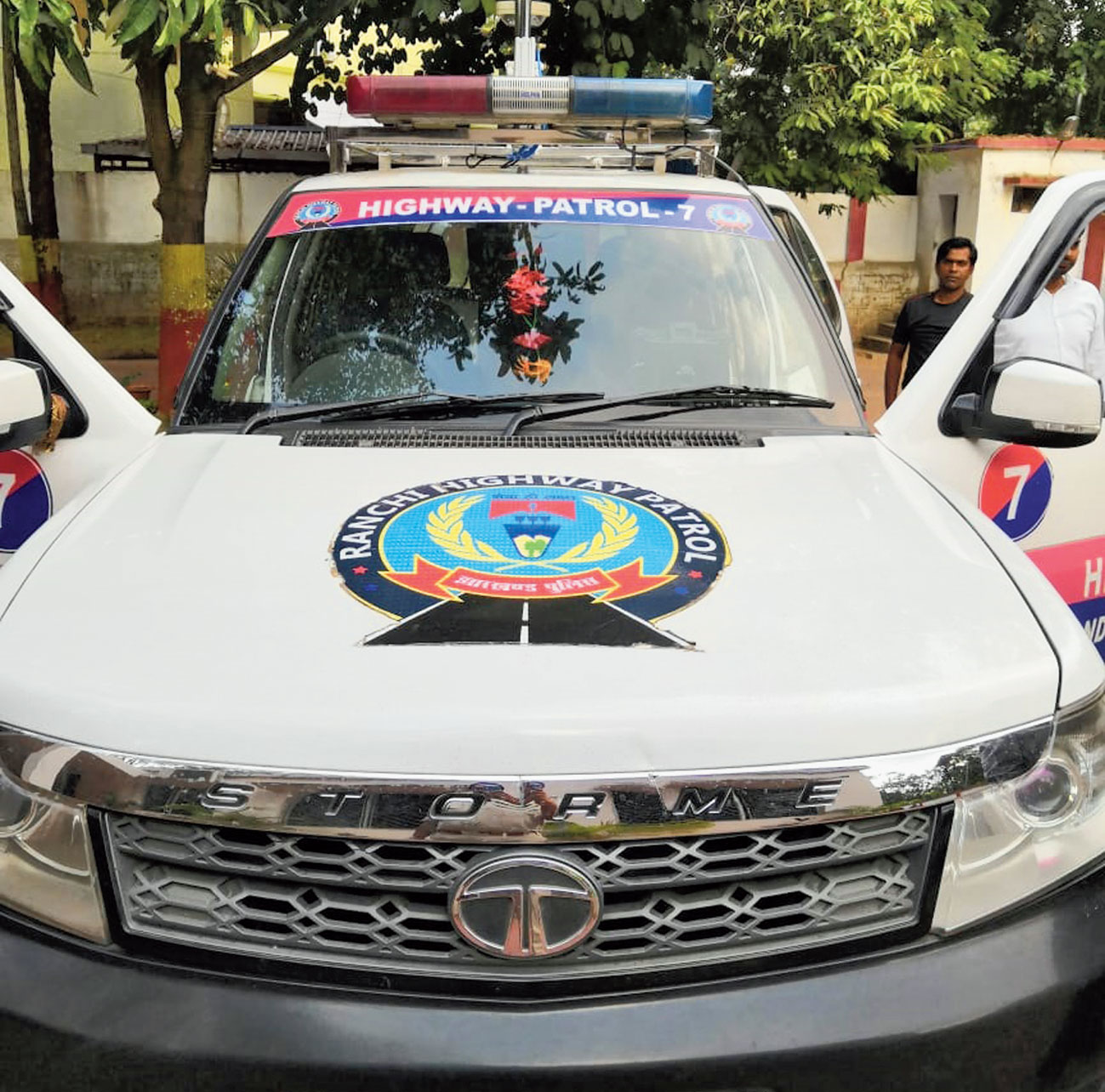 ---
---
Police in the capital are experimenting with rotating cameras fixed atop patrol vans, one of which is currently plying the streets, in an effort to keep tabs on crime especially when perpetrators escape into narrow lanes and bylanes.
SSP Anish Gupta said two cameras had been fixed on a PCR (police control room) van that was now being tried out.
"The idea is to catch criminals and miscreants on camera even in lanes and bylanes that are not covered by CCTV cameras installed along major arteries or in shops," Gupta said, adding that they started the demo run on Thursday on a pilot basis.
"Based on the success of the initiative, we will gradually take the approval for putting cameras on all PCR vans," he said. There are 30 PCR vans and 12 highway patrol vans operating under Ranchi police.
Police sources said that two types of cameras were being installed atop PCR vans. One is the usual pan-tilt-zoom (PTZ) camera while the other is a high resolution face recognition camera.
"These cameras will be rotating and beaming pictures which can be monitored at the district control room. We can instruct other PCR vans to rush to a crime spot based on photographs beamed at the control room through wireless if we need to. The footage can also be used as evidence against miscreants in a court of law," said a police officer.
Cameras on PCR vans would improve overall surveillance infrastructure as there are nearly 650 CCTV cameras along major arteries.
"At times, after a crime is reported there is no footage due to faulty/dysfunctional cameras. However, with PCR vans that are always on the move one can have footage of not only what is happening along major roads but also in other parts. It will provide a wider surveillance area, especially near vital installations like banks and petrol pumps," said a DSP rank officer.
SSP Gupta said they also had plans to install face recognition cameras (FRC) and automatic number plate recognition (APNR) devices.
"We plan to start installing FRCs and APNRs later this month. Using high resolution cameras for face recognition will be a huge help to us in investigations. We have identified nearly 25 spots for putting up FRCs. Additionally, APNRs will be set up at 15 traffic check posts to nab traffic rule violators," said Gupta.