No shutdown of lessons in a wired world
Schools closed but many have E-classes to cut on syllabus backlog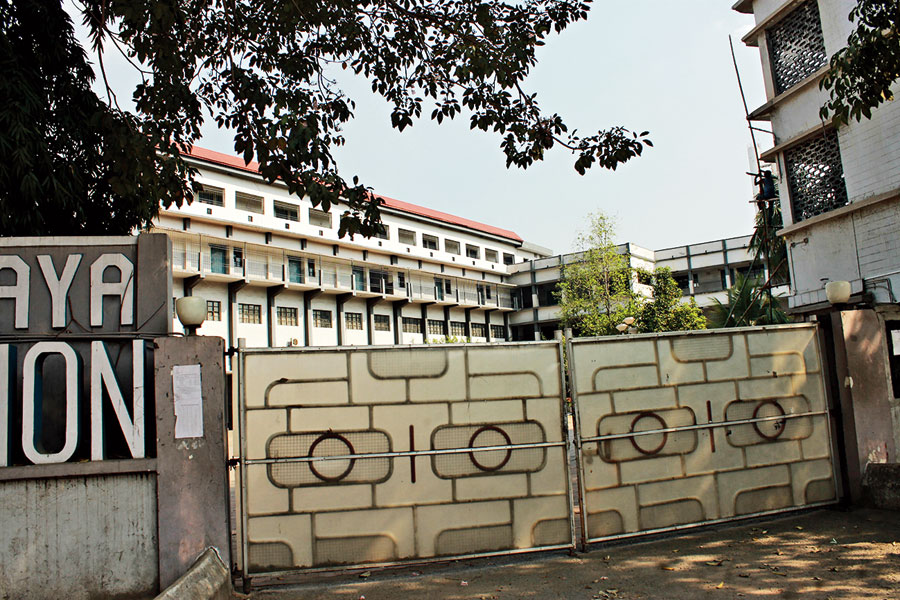 Rajendra Vidyalaya, which is taking e-classes.
(Bhola Prasad)
---
Jamshedpur
|
Published 28.03.20, 08:01 PM
|
---
The Covid-19 lockdown is truly teaching schoolchildren and their parents that geography is history.
Though schools are shut, many private English-medium schools are sharing syllabi and assignments with students through online interactive platforms such as Scientific Study, Extramarks and Teno.
These keep students engaged, say parents, relieved that children are not becoming online-game junkies during the lockdown.
Moitrayee Mukhopadhyay, parent of Vaishnavi, a Class VII student of Gulmohur High School in Telco, said she was happy that her daughter was not wasting time on television and mobile phones. Vaishnavi's school uses Scientific Study. "The online platform keeps her engaged. It would have been really difficult for everyone if children were to sit idle at home for so long," said the mother.
Another parent Jyoti Sinha, mother of Ansh, a Class VIII student of Rajendra Vidyalaya, said her son's school uses the Extramarks learning platform. "The best thing is that I can track his performance and also know the syllabus. We can also contact subject teachers," she said.
Principals are happy that not only their teachers and students are engaged but the syllabus is also being covered despite the lockdown.
"Attendance (for online classes) is more than 95 per cent. Only those with incorrect phone numbers are not logged in and are missing classes, but we are trying to get in touch with those students too," said Preeti Sinha, principal of Gulmohur High School, Telco.
Principal of Hill Top School in Telco, Puneeta B. Chauhan, said they are using Teno, an app to connect teachers, parents and students, and giving assignments and uploading videos. From next week, the school will have a live class on a platform called Extramarks.
Principal of Rajendra Vidyalaya, Rakhi Banerjee, said what made her happy was that parents were happy. "At least they are seeing their children are studying during the lockdown," Banerjee said.