NHRC holds open hearing in 53 cases
The commission, in 10 cases, recommended payment of compensation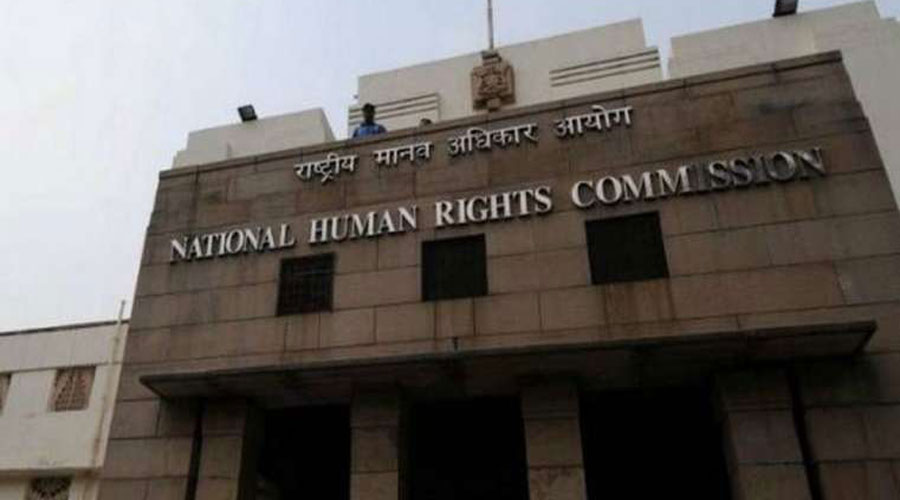 Representational image.
File photo
---
Jamshedpur
|
Published 18.08.22, 01:55 AM
|
---
The NHRC concluded its open hearing of the human rights cases of Jharkhand in Judicial Academy, Ranchi, on Tuesday.The camp session was conducted by the National Human Rights Commission  chairperson Justice Arun Mishra, members, Justice M.M. Kumar, D.M. Mulay and Rajiv Jain. 
They heard 53 cases of violation of human rights, including serious violations like rape, gang rape, allegation of witchcraft, electrocution deaths, medical negligence, denial of medical facilities, non-release of prisoners after completion of sentence, illegality in distribution of ration and deaths due to silicosis.
The commission, in 10 cases, recommended payment of compensation. The approval of the chief minister has been obtained in two cases where the amount of compensation is Rs 4 lakh, and the state government has assured to pay the same to the beneficiary concerned within two weeks.
In two cases, partial compliance has been made and full compliance has been assured by the state government. Approximately, compensation of Rs 50 lakh has been recommended out of which Rs 13.5 lakh has already been paid and the state government.
The commission, based on merits, closed 22 cases.Some important recommendations made to the state of Jharkhand inter-alia include payment compensation of Rs 2.5 lakh each to the next of kin of the deceased in a matter pertaining to death of four persons in police firing, compensation of Rs 5 lakh to a victim of death due to electrocution, payment of compensation of Rs 3.5 lakh each to the next of kin of labourers who died due to caving in of mica mine.
After the disposal of the cases, the commission held an interaction with the NGOs and human rights activists who raised a gamut of issues of human rights violations. These included delay in payment of MNREGA workers due to non-receipt of central share, delay in providing ration, non-appointment of disability commissioner since long, lack of pre-school education due to shortage of Anganwadi workers, child trafficking, child marriage and teenage pregnancy, delay in issuance of disability  certificates, lack of convergence between the health department and the ICDS among others.
Significantly, the NHRC delegation on Wednesday visited Ranchi Institute of Neuro-Psychiatry and Allied Sciences (RINPAS, Ranchi) and Central Institute of Psychiatry (CIP Ranchi) to assess the infrastructure and facilities provided to the patients. They would be attending a workshop on issues and challenges before RINPAS and CIP) on Thursday and also hold a meeting with senior officials of Jharkhand government before returning to Delhi.