Mohan Bhagwat meets VCs of universities in the state
BRIEFS: Attempt on to malign the Sangh's image: RSS chief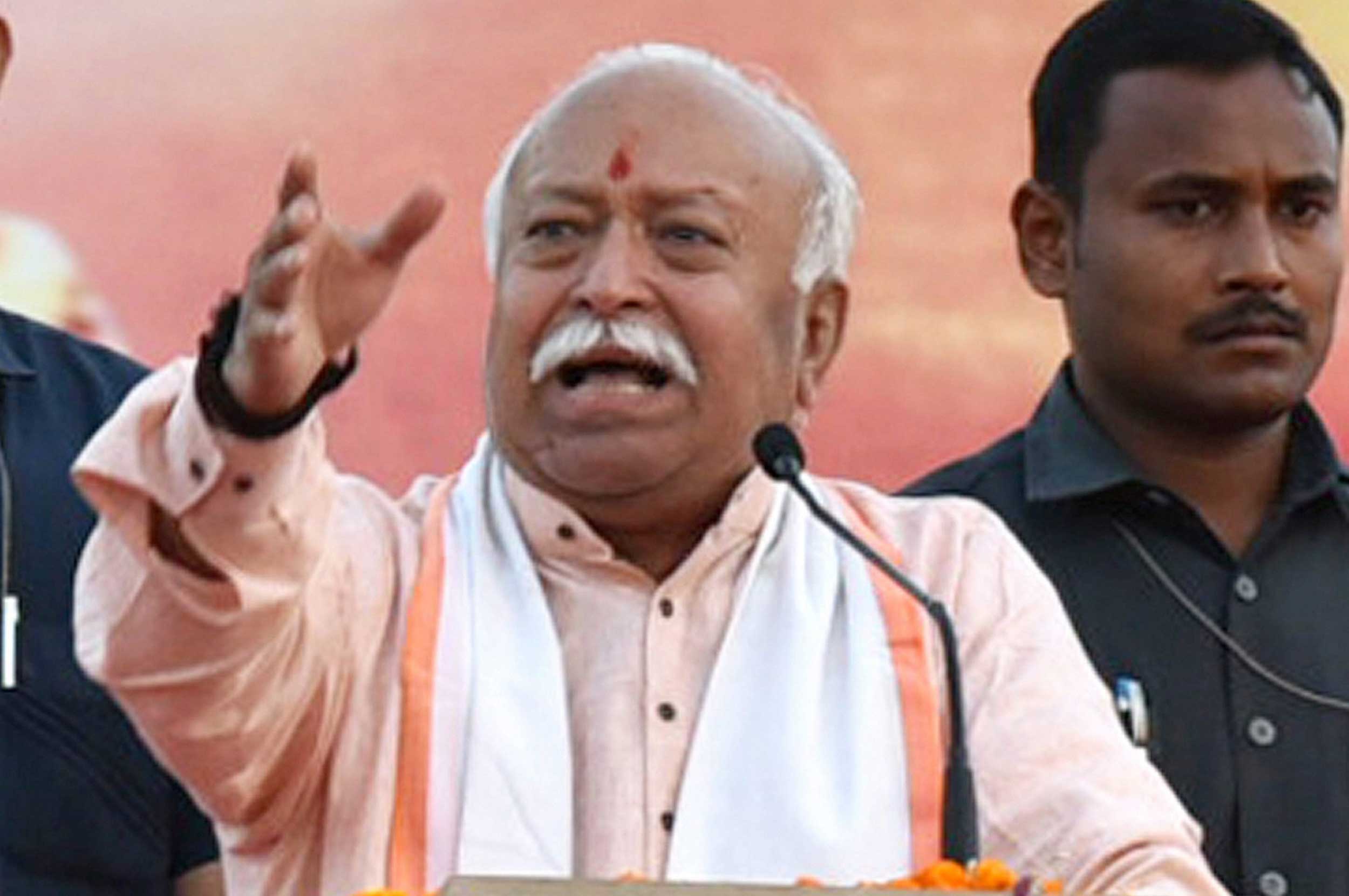 ---
|
Ranchi
|
Published 21.02.20, 08:09 PM
---
RSS chief Mohan Bhagwat on Friday interacted with some vice-chancellors of universities in the state. The meeting was held on the fifth floor of the IIM in the city. At the session, which started at 11am and continued till 12.30pm, Bhagwat stressed the need to control the country's population. He also asked the vice-chancellors to verify all the information that they were receiving regarding the RSS. He said an attempt was on to malign the Sangh's image. He said the RSS was growing despite negative propaganda because of the selfless service of its workers. Bhagwat later held another interactive session with with sportspersons and Padmashri winners such as Karia Munda, Simon Oraon and Balbir Dutt.
Adventure tourism fest
East Singhbhum deputy commissioner Ravi Shankar Shukla on Friday informed that adventure tourism festival for students and NCC cadets would be held between February 29 and March 2 at Dimna Lake near Mango, Dalma in Chandil and Sonari Airport. While water sports will be held at Dimna Lake, ground sports and aeros ports will be held at Dalma and Sonari Airport, respectively.
Everester to lead Sikkim trek
Everester Premlata Agarwal will be shepherding a 23-member team to the 12,247ft Phoktey Dara in Sikkim.
The trek is scheduled from February 27 to March 6. Participants of the trek team are mostly members of Beyond Fitness, a health unit run by Tata Steel Adventure Foundation (TSAF) under the supervision of Premlata.