New weekly festival special between Tatanagar and Kacheguda
The train will leave Jamshedpur at 5.15 am every Friday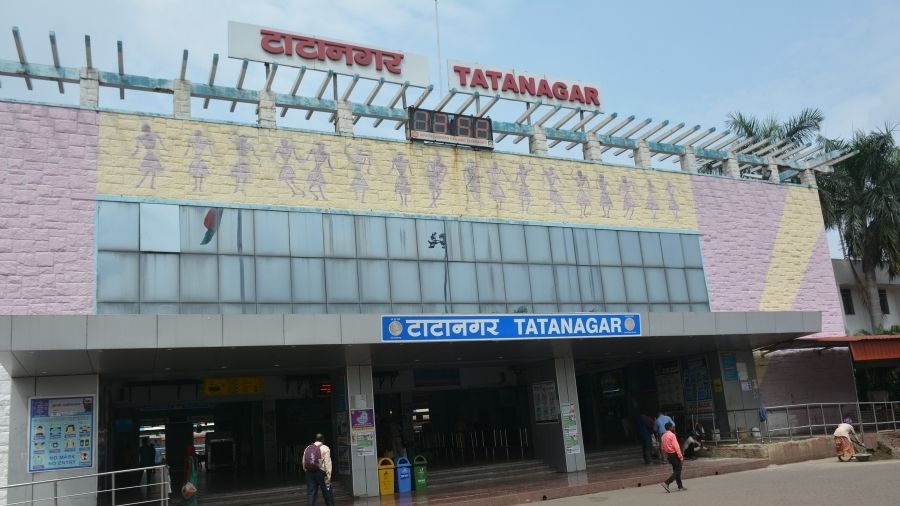 Tatanagar Railway Station in Jamshedpur.
File picture
---
Jamshdepur
|
Published 14.10.21, 04:36 PM
|
---
In an attempt to ease the rush of passengers, South Eastern Railway (SER) has decided to run a  weekly festival special train between Tatanagar and Kacheguda  in the suburbs of Hyderabad.
The train will  leave Tatanagar every Friday from October 15 and run till November 5. The return train will leave Kacheguda every Saturday between October 16 and November 6.
According to a schedule released by the office of the chief passenger transportation manager (CPTM) at Garden Reach, the Calcutta-based headquarters of South Eastern Railway, the Tatanagar-Kacheguda Special ( 08197 ) will leave Tatanagar at 5.15 am and will reach Kacheguda at 11am  the next day.
On its return, the Kacheguda-Tatanagar special ( 08198) will leave Kacheguda at 12.45 pm and arrive at Tatanagar at 4 pm the next day.
 
The special train will have four AC 3 - tier, eleven sleeper class and four general second class coaches and will stop  at Chakradharpur, Rourkela and Jharsuguda.
SER spokesperson Neeraj Kumar said the special train would help clear the  festive rush. Booking of tickets for the train has begun.
The Chhotanagpur Passenger Association welcomed the railway decision. "The railways took a wise decision as introduction of the special train will help clear the extra rush of passengers. It should have been introduced earlier this month, " said Arun Tiwari, secretary of Chhotanagpur Passenger Association.