New health secy to beef up rural medical setup
KK Soan to inspect primary and community heal hubs in remote areas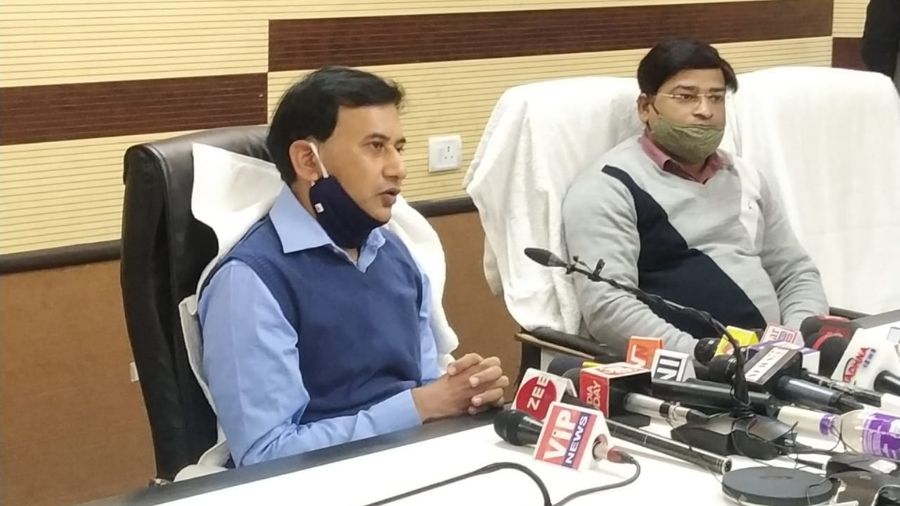 ---
Ranchi
|
Published 30.01.21, 08:05 PM
|
---
The state health department will focus on strengthening the health setup at the rural areas of Jharkhand in a bid to ease the load on premiere healthcare centres in the cities, newly-appointed health secretary KK Soan, who will be on an inspection spree in the coming week, said on Saturday.
"We will start inspecting the Primary Health Centres and Community Health Centres in the far-flung villages and address the problems there," said Soan. "Since our priority is rural health infrastructure, the department's active involvement in strengthening the healthcare centres in rural areas will be crucial in addressing the loopholes in the system," he added.
Primary and Community health centres are government-run healthcare facilities built to provide immediate medical assistance to patients in the villages. However, due to lack of infrastructure and qualified medical staff, most of the villagers who visit these local healthcare centres are referred to government-run premiere hospitals either in Ranchi, Dhanbad or Jamshedpur.
This practice of sending almost every patient to the premiere hospitals in the cities mounts additional pressure on the Rajendra Institute of Medical Sciences (RIMS) in Ranchi, Mahatma Gandhi Memorial (MGM) Hospital in Jamshedpur and SNNMCH, formerly known as the Patliputra Medical College and Hospital (PMCH) in Dhanbad, health officials say.
"The idea is to provide sufficient facilities in the villages, so that minor to moderate ailments can be treated there itself, and patients are not unnecessarily referred to the bigger hospitals," said Soan.
Soan also interacted with doctors at RIMS in an informal meeting on Saturday and sought their suggestions for improving the health setup in the state's largest government-run hospital. On Monday, the health secretary will inspect Sadar Hospital in Ranchi and speak to the staff there.
For construction of new hospitals in Giridih and Khunti districts, the government has already finalised a 20 acre plot near the collectorate in Giridih, said Soan. A 24 acre land, about 20-minute drive from Khunti, will also be made available soon for construction of a hospital there. However, he did not disclose the number of beds that would be allotted for each of the two new hospitals.
Giridih and Khunti are both rural-dominated districts. While patients from Khunti often have to travel to Ranchi for treatment, patients in Giridih travel to Dhanbad in case of medical emergency, sources said.
During an interaction with media persons in Ranchi's Suchna Bhawan on Saturday, Soan said that the department will not think of the immediate outcome of the initiatives taken to strengthen the rural healthcare setup as the process may take time, but the situation will improve gradually, he assured.