Netarhat model for 3 residential schools
State seeks project report proposals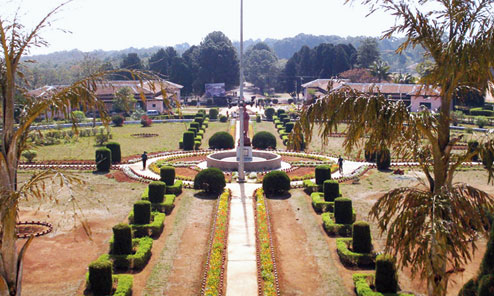 ---
Ranchi
|
Published 31.03.17, 12:00 AM
|
---
Ranchi, March 30: The state has set the ball rolling for three residential schools on the lines of Netarhat Vidyalaya by issuing an advertisement inviting proposals from consultancy firms to prepare a detailed project report.
According to the advertisement published by Jharkhand State Building Construction Corporation (JSBCC) on Wednesday, the deadline for submission of proposals is April 19.
A pre-proposal meeting has been scheduled on April 7 at the office of the building corporation's managing director in Dhurwa to clear doubts, if any. Bids will be opened on April 24.
The schools will come up at Masalia in Dumka district (Santhal Pargana), Noamundi in West Sighbhum (Kolhan division) and Torpa in Khunti district (Ranchi division).
Building construction secretary and JSBCCL chairman K.K. Soan said: "The locations may change according to land availability. Each school campus will spread over 15 acres."
On the project cost and deadline, Soan said, "It can be divulged once the detailed project report is finalised."
"It is the project of school education and literacy mission department and further details can be obtained from there," he added.
Secretary of school education and literacy mission department, Aradhana Patnaik, said, "In Palamau and Hazaribagh, we already have Netarhat Vidyalaya and Indira Gandhi Balika Vidyalaya, respectively. Now the government will set up similar schools in the other three divisions and the process has begun."
"Every year, around 100 students will be admitted in Class VI in each school. The school in the Ranchi division will be for girls, while the ones in Santhal Pargana and Kolhan divisions will be for boys."
Ram Kishore Sahu, a retired government school teacher who got the President's award in 1994 for his contribution to education, welcomed the development. "Such schools will play an important role in rebuilding the image of government schools at a time the quality of education is deteriorating. However, besides opening new schools, the government should try to improve the quality of Netarhat Vidyalaya, which is not what it used to be 20-25 years ago."