Nearly zero deficit rainfall in Jharkhand after four months of monsoon
Both Ranchi, Jamshedpur record excess showers this season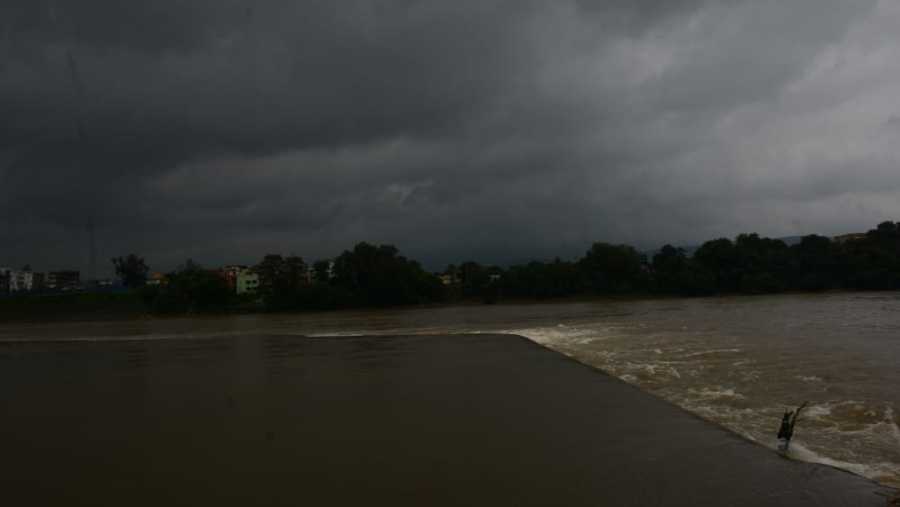 River Subernarekha in spate due to incessant rains caused by a low-pressure system at Mango in Jamshedpur and its adjoining areas on Thursday.
Bhola Prasad
---
Jamshedpur
|
Published 30.09.21, 05:02 PM
|
---
Four months of the monsoon season ended on Thursday with Jharkhand recording a rain deficit of a meagre 1 per cent, the figure registering a dramatic fall from Wednesday's 4 per cent after incessant showers in the last 24 hours because of a cyclonic circulation originating in the Bay of Bengal.
The monsoon is, however, yet to depart from the state, and is expected to stay on for some more time. In fact, the withdrawal of the monsoon, which usually begins in the third week of September from western Rajasthan, was yet to begin this year resulting in an extended monsoon.
But, for the purpose of calculation of monsoon rain, the count of four months- June to September- is considered by the India Meteorological Department (IMD). Thursday's Met statistics showed Jharkhand's actual rainfall to be 1043.4 mm against a normal of 1054.7, a deficit of one per cent which is as good as normal.
Last year, (2020), the monsoon had ended with a deficit of 14 per cent. In 2019, the four-month rainy season had ended with an 18 per cent deficit while in 2018 the figure was 28 per cent. In 2017, the monsoon had ended with a 10 per cent deficit in Jharkhand. Meteorologists consider rain deficit up to 19 per cent to be normal.
This year, the southwest monsoon had an early arrival. It entered two days in advance on June 13. The monsoon currents were strong, resulting in surplus rain in the first two months of June and July. However, August ended with a four per cent rainfall deficit even there were frequent downpours.
The rainfall in the first two weeks of September was not up to the mark, and the deficit had shot up to nine per cent. But towards the end of September, Cylcone Gulab and a back- to -back cyclonic circulation and a low-pressure resulted in widespread, heavy to very heavy rainfall in Jharkhand which helped in reduce the deficit.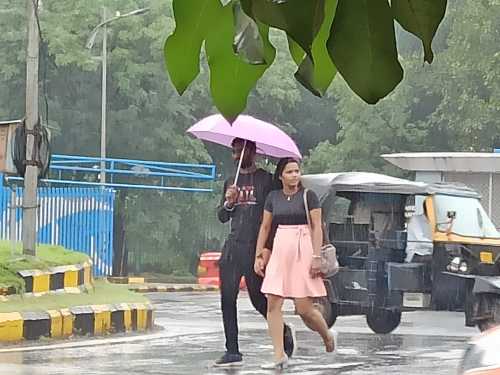 Head of IMD's Ranchi Meteorological Centre Abhishek Anand said this year's monsoon was impressive. "Rainfall during the four monsoon months was widespread. Rainfall in frequent intervals helped irrigation and agricultural activities," he said.
Met statistics revealed that capital Ranchi notched a 13 per cent surplus with rainfall of 1,213 mm against a normal of 1,074.6mm. Jamshedpur in East Singhbhum recorded excess rain of 19 per cent.
The data showed Lohardaga topped the gainers' list with 49 per cent excess rainfall. The district notched rainfall of 1,445.5mm against a normal of 971.9 mm. The other districts with surplus rain are Jamtara, Bokaro, East Singhbhum, Chatra, Dumka, Deoghar, Giridih, Hazaribagh, Ranchi and Ramgarh.
Pakur topped the list of districts with rain deficit. Against a normal of 1,267.3mm, Pakur recorded rainfall of 809mm, a deficit of 36 per cent at the end of the four months. The other districts in rain losers list are Chatra, Godda, Gumla, Khunti and Simdega.
The Ranchi Meteorological Centre has issued an alert of heavy rainfall at a few isolated pockets, especially in northern parts of Jharkhand, in the next 48 hours due to the impact of the low-pressure which apart from Jharkhand resulted in a good spell of rain in neighbouring West Bengal during the last couple of days.
The low-pressure, which originated from the Bay of Bengal, was on Thursday hovering over northern Jharkhand and Bihar. An associated cyclonic circulation was extending upto 7.6 Km above mean sea level. Rain data of last 24 hours suggested light to moderate rain at most places across Jharkhand.
Extremely heavy to very heavy rain also took place at some places. Life was affected in Dhanbad, Bokaro, Giridih and several other places which witnessed extremely heavy rain in the past 24 hours.
The highest rainfall of 309 mm was recorded at Putki in Dhanbad. Bokaro was next to follow with 290 mm of rain while Jamtara recorded to 244 mm.
Papunki and Maithon in Dhanbad recorded over 200 mm of rain. Giridih and Deoghar recorded over 110 mm of rain.