NDRF team to remove dead body found in water tank in Adityapur
The human corpse was found when DW&SD officials went to investigate complaints of low water pressure in the area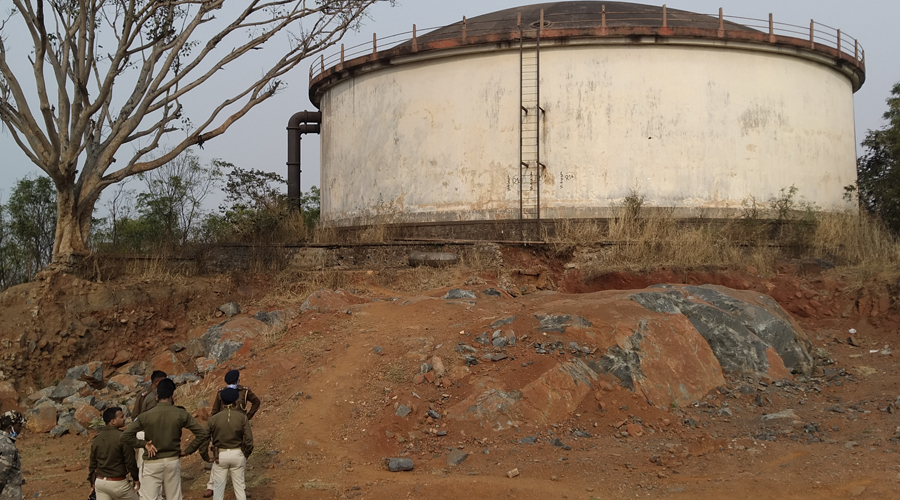 ---
---
A team of the National Disaster Response Force (NDRF) has been called to recover a human corpse from a water tank found in Adityapur industrial area under RIT thana area of Adityapur on Saturday.
The body has decomposed and is yet to be determined whether it is that of a male or a female. Only the legs of the deceased can be seen and the rest of the body is trapped inside the pipe that is linked to the supply line from the water tank.
Rajesh Kumar Bhokta, OC of RIT thana said, "The water supply from the tank was affected for the past four days. This lead to the inspection of the tank by the officials of the Drinking Water & Sanitation Department (DW&SD) and they discovered the body. DW&SD looks after the drinking water in the area including the residential area."
"As the body was trapped in a pipe, DW&SD had asked the private pipe laying agency to remove the boy immediately but they failed to do so. We had to decide for intimating the NDRF through the Seraikela-Kharsawan district administration," informed the OC while talking to The Telegraph Online on Saturday.
Bhokta also informed that the NDRF team has left Ranchi in the noon and they are expected to reach the spot by 3 pm.
The body has reduced to almost a skeleton as it had been there in the water tank for a long time. As the residents of the locality, including the students of NIT, would consume water supplied from the same tank, the discovery of the human corpse in the water tank has triggered a sensation there.
"We are wearing masks and getting our hands sanitized regularly in fear of getting infected with coronavirus but unfortunately we had been consuming highly contaminated water supplied from a tank containing a decomposed human corpse," said Himanshu Shekhar, a resident of NIT Colony, while talking to this website.
Shekhar, who is a high school teacher said all the residents, including children who reside in the water supply ambit of the tank in question should contact medical consultants immediately.