Natural water purification for Ranchi's Bada Talab
Renovation plans include open-air theatre, yoga centre and island restaurant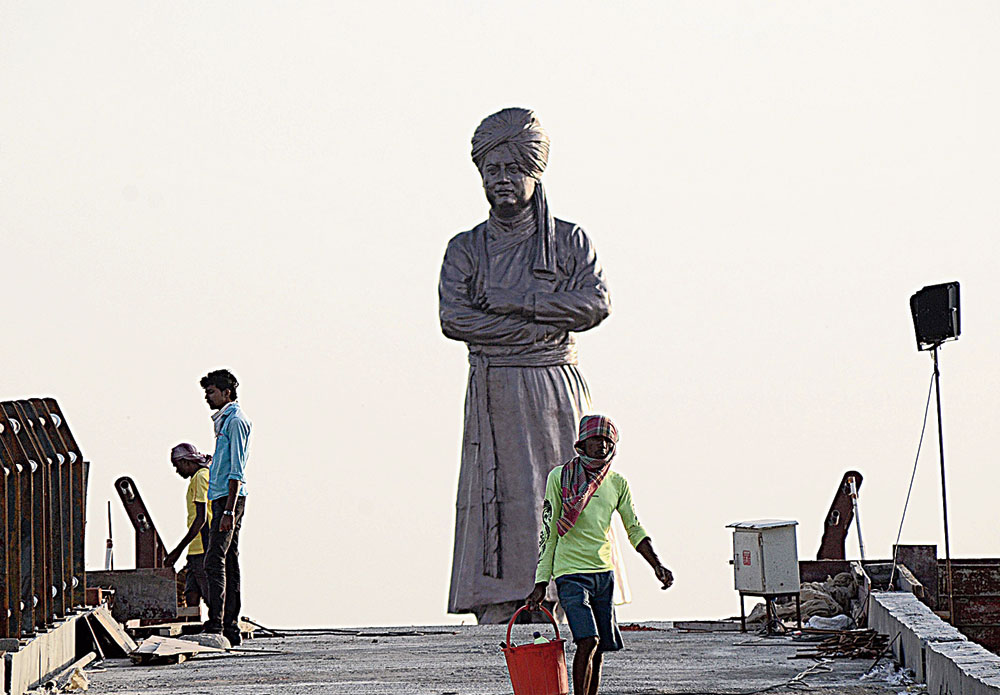 ---
---
The ongoing beautification work at Ranchi's iconic Bada Talab, under the watch of a giant 33-feet statue of Swami Vivekananand, is set to incorporate some new elements, including an open-air theatre, a yoga centre and the use of nature-friendly technology to treat waste water that would ultimately find its way into the lake.
Ranchi Municipal Corporation (RMC) CEO Manoj Kumar said on Momday that one of the key elements of the renovation would be the use of "phytorid technology" about which private firms had made presentations. Urban development secretary Ajoy Kumar is interested and has sought a detailed project report.
"Phytorid is a new technology that proved useful in treating waste water in big cities. If everything falls into place we can have a waste treatment plant using this technology by early 2019. We are waiting for financial bids that will indicate the costing," Manoj Kumar said.
Phytorid technology, RMC sources explained, was based on natural water purification processes. It uses plants, stones and pebbles. It does not need electricity or chemicals. Neither does it need heavy-duty maintenance to purify water.
The process involves sedimentation and filtration, besides the use of biological, physical and chemical action of plants on waste water. The processed water is collected into a tank after it passes through various layers. The plant will be installed near the drains opening into Bada Talab where floating fountains would also be installed for oxygen circulation necessary for aquatic species.
RMC plans to build the open air theatre and yoga centre close to the main entrance of Bada Talab.
"The open air theatre will serve as a recreational hub, while the yoga centre is for fitness enthusiasts. There will be landscaping and proper parking space for visitors," said Manoj Kumar, adding that the idea was to complete the project by early next year.
He said there were plans to set up a small restaurant near the pathway, in addition to a restaurant at the centre of the lake where visitors can reach by boat.
Bada Talab, commonly referred to as Ranchi Lake, is spread over 52 acres. It was built by a British agent, Colonel Onsely, in 1842 with the help of prisoners to maintain the groundwater level of the city, which is situated over 2,100 feet above sea-level.
Work on beautification and conservation of Ranchi Lake began in May 2017.
The cost of the project is Rs 20 crore. The Vivekananda statue, built by eminent sculptor Ram V Sutar, was inaugurated in January this year.
The project envisages, among other things, two bridges _ one a 20x6 metre bridge linking the main entrance with Island-1 on the lake and the other a 200x6 metre bridge connecting Island-1 with Island-2.
There is a 2-km pathway with decorative lamps that has been built around the lake on the lines of Marine Drive in Mumbai. Almost 70 per cent of the beautification work is complete.