National Metallurgical Laboratory celebrates 71st Foundation Day
The function was attended by around 200 guests from various institutes and organisations on a virtual platform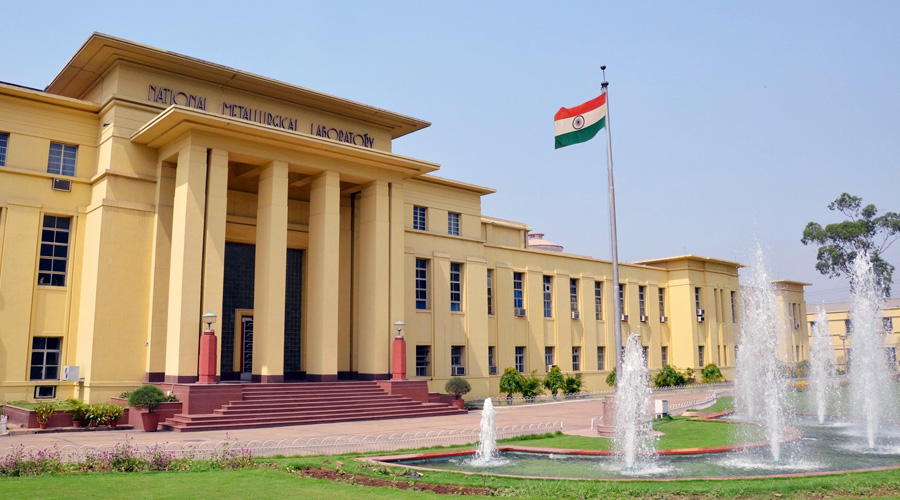 The National Metallurgical Laboratory (NML) at Burma mines in Jamshedpur.
Pic by Bhola Prasad
---
Jamshedpur
|
Published 26.11.20, 11:49 PM
|
---
City-based leading CSIR lab-National Metallurgical Laboratory (NML), celebrated its 71st Foundation Day and the Constitution Day on a virtual platform on Thursday.
To highlight CSIR-NML's glorious journey since its inception in 1950, the program started with the NML film 'Beyond the boundary'.
The foundation day program was presided over by S. C. Mande, director-general of CSIR (Council of Scientific and Industrial Research).
The chief guest of the function was T. V. Narendran, CEO and managing director of Tata Steel.
Prof. Indranil Manna, vice-chancellor BIT Mesra was present as the guest of honour.
Indranil Chattoraj, director of NML, in his welcome address, briefly mentioned the contribution of NML in the development of our nation over the past 70 years through various technological developments and pioneering works.
Prof. Manna delivered a lecture on 'Perspectives and Prospects of Additive Manufacturing' in which he highlighted how additive manufacturing is becoming relevant to many industries by making production processes cost-effective with minimum waste. He mentioned that this industry is growing rapidly and is likely to rise to $120 billion by 2025.
As highlighted in his presentation, this manufacturing process has several advantages and is ideal for the production of high-value low volume engineering components and devices, which find applications in automotive, defence and aerospace industries.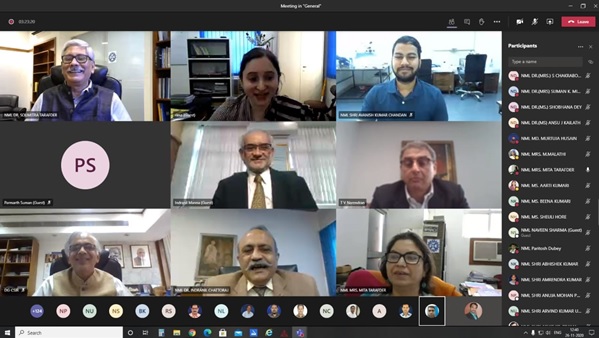 At 11 am, the preamble of the Constitution of India was read to celebrate Constitution Day.
The annual awards were also declared on the occasion.
Chief guest, T.V. Narendran, delivered the Foundation Day lecture on 'Creating an Ecosystem for Innovation in Materials and Manufacturing'.
In his speech, Narendran mentioned that the biggest challenge in India's target to reach 300 million tonnes of steel production by 2030 is the government regulations related to the environment. He discussed the Chinese approach of having dedicated universities and institutions for research and handling issues in the production of steel and other materials. He emphasised the need for new technologies for carbon dioxide capture and utilisation and production of green electricity and green hydrogen.
Before delivering the presidential address, S. C. Mande released two issues of the Journal of Materials Science and Metallurgy (JMMS). These special issues are on 'Advanced materials' and 'Specialised and smart coatings'. The issues of the journal include the contribution of various eminent researchers in the areas of advanced and functional materials in the fields of health, environment, and energy.
In his presidential address titled 'CSIR: Past, Present & Future', Mande mentioned a few pioneering works of CSIR in the past and elaborated on the present ongoing works and achievements of CSIR to combat the current situation of Covid-19.