Narendra Modi effect on minority vote
Political watcher claims Saryu Roy's appeal goes beyond traditional Bharatiya Janata Party voters.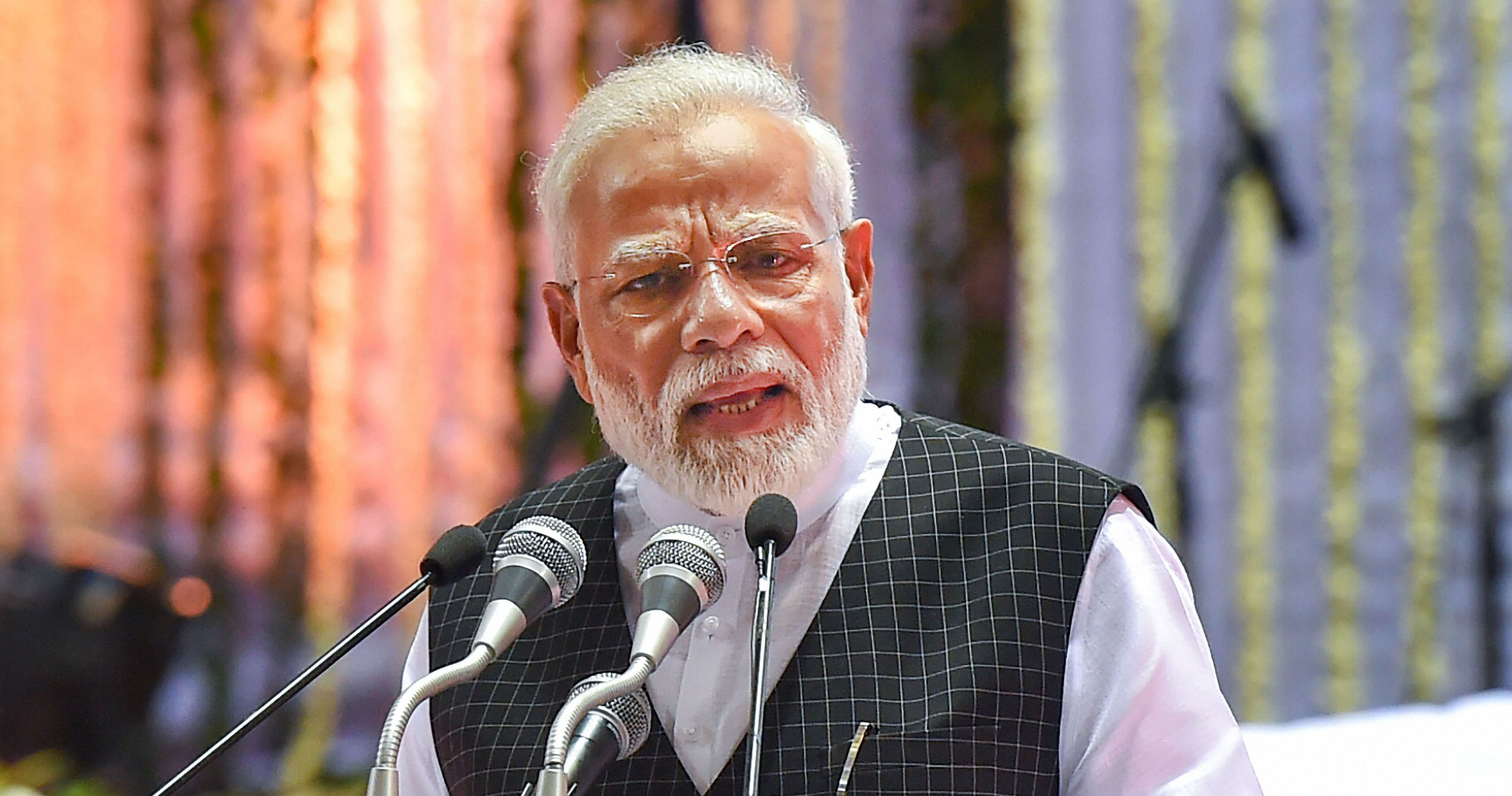 ---
---
Minority voters in Jamshedpur West, who make up more than a third of the voters of this largely urban constituency, are sitting on the horns of a dilemma.
After PM Narendra Modi's Tuesday poll rally at Gopal Maidan here to drum up support for Kolhan's BJP nominees, separate trends in Jamshedpur West started emerging. While many minorities are gravitating towards the Congress, which has fielded known face Banna Gupta, some are backing AIMIM candidate Reyaz Sharif.
Former BJP veteran Saryu Roy had been the two-time BJP MLA from the seat where of the over 3.2 lakh voters, 1.2 lakh are minorities.
A political watcher said Roy's appeal went beyond traditional BJP voters. "But as the party replaced Roy with Devendra Nath Singh in Jamshedpur West, those who aren't hardcore BJP supporters are mulling Congressman Gupta, also a former MLA from here, and AIMIM's Sharif. The Muslim vote is crucial in Jamshedpur West as the community tends to vote en bloc."
While the Congress is seen as the "natural" choice of many minorities, and Gupta has "a man of the people" image, the AIMIM is emerging as a fast-growing minority party.
Thousands had thronged to hear AIMIM chief Asaduddin Owaisi's rally for Sharif at Gandhi Maidan in Mango on November 28. There, Owaisi while urging people to not vote for the BJP, had also exhorted them not to rely on the Congress.
But Ishtiaq Ahmed, a transporter in Mango who had been impressed with Owaisi's rally, on Thursday told The Telegraph that he changed his mind after Modi's Tuesday visit. "The PM's visit has energised BJP voters. If a non-BJP candidate has to win, Banna (Gupta) is the best choice. He was my second choice, but stands a better chance (than Sharif)," Ahmed said.
Ruhul Zamil Ahmad, a Congress worker, said Muslims are planning not to divide votes to stop the BJP. Still, young minority voters are keen to back Sharif, elders say. "Even if Sharif gets 10,000 votes, Gupta may be in for a shock," poll analyst Atul Sharma said.
Jamshedpur West votes on December 7
Additional reporting by Jayesh Thaker