Muslim SDO at Durga Puja helm
The tradition of making SDO the karta of the Durga Puja has been prevalent since 1950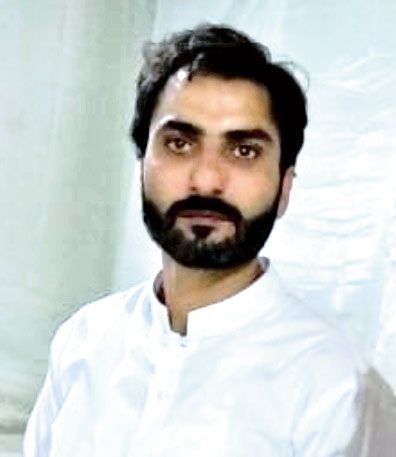 ---
---
Seraikela subdivisional officer (SDO) Basharat Qayyum will be a very busy man during this Durga Puja.
Like last year, he will be the "karta", or the chief of rituals, at the 67-year-old Government Durga Puja, funded by the state government.
"It is my pleasure to be present at the Puja as a karta," the 30-year-old IAS officer of Jammu and Kashmir cadre said on Monday.
Qayyum, who also doubles up as deputy commissioner (land reform), said he loved to take some time out for his role at the Puja pandal despite his busy schedule.
The tradition of making SDO the karta of the Durga Puja has been prevalent since 1950 when the princely states of Seraikela and Kharsawan were merged.
Director of Government Chhau Dance Centre (Seraikela) Tapan Kumar Patnaik, who is one of the members of the Seraikela Puja, said the SDO had convened a meeting four days ago to finalise the Puja programme. In the meeting, it was decided that a requisition for a 10 per cent increase in the Puja budget would be made this year. The last year's budget was Rs 1.6 lakh.
"The first ritual known as bela barana will be performed on Panchami on October 3. Last year, Qayyum had come to the Durga temple, the Puja venue, for three days from Saptami. He sat on a special asana (matress) and spent over an hour on the rituals each day," Patnaik said.
Patnaik said Qayyum, while performing the rituals during last year's Puja, had said the Almighty was one. Only the ways of worship are different.
"One's intentions should always be good and pious," Qayyum was quoted as saying.