Mucormycosis claims another life in Ranchi, state toll 9
State issues email id to ensure medicine is available to patients at fair price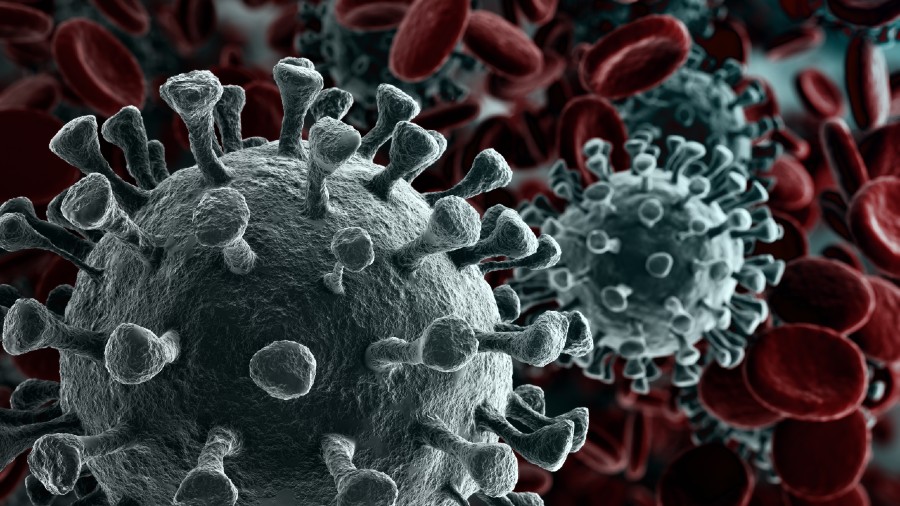 ---
Ranchi
|
Published 27.05.21, 05:47 PM
|
---
Another patient of mucormycosis died during treatment at Ranchi-based Raj Hospital, taking the black fungus death toll in Jharkhand to 9, while six more confirmed cases of the infection and seven suspected cases were reported in the state in the past 48 hours, health officials said on Thursday.
As per data shared by the state health department, as many as 27 confirmed cases of mucormycosis and 36 suspected cases of the deadly fungal infection have been reported in Jharkhand so far. The health department on Thursday stated that at least four persons have died of back fungus in Ranchi, while three died in East Singhbhum. The virus has claimed one life each in Ramgarh and Chatra.
In a bid to ensure the supply of Amphotericin B – a life-saving drug for patients of Mucormycosis – and prevent its black marketing, the health department has also released an email ID where residents can send patient details and get the anti-fungal injection delivered to the concerned hospital.   
"All you need to do is write an email to amphojharkhand@gmail.com and share all the details of the patient such as name, age, hospital and the treating doctor in order to get the required doses of Amphotericin B supplied to the hospital," said National Health Mission (NHM) Director Dr Siddharth Shiv Jaiswal.
Mucormycosis patients undergoing treatment in government hospitals will be provided the medicine free of cost, but the ones admitted in private hospitals will have to pay for the drug as per the current government rate, Jaiswal added.
Last week, the Drug Control Directorate of Jharkhand wrote to different pharmaceutical companies seeking supply of Amphotericin B in the state. Most of the pharmacies in Ranchi had run out of the anti-fungal drug owing to the sudden rise in demand due to rising cases of Mucormycosis.
The ideal dosage of Amphotericin B, doctors say, is 5mg per kilogram weight of the patient. So, doctors would need at least six vials of 50mg each for treating a patient of 60kg weight in a day. Besides, some critical patients may even need double dosage. 
Mucormycosis, also called black fungus, is a rare infection caused by exposure to mucor mould found in soil, plants, manure and decaying fruits and vegetables. This infection usually affects the lungs, the nasal tract and the sinus of the patient and has a fatality rate of 50 per cent, say doctors.
Earlier this week, the government made Mucormycosis a notifiable disease and asked the Integrated Disease Surveillance Programme (IDSP) to maintain records related to the lethal fungal infection.