Move over CCTV, Birsa zoo to get digital eye
Better images, better monitoring of visitors & staff, hope officials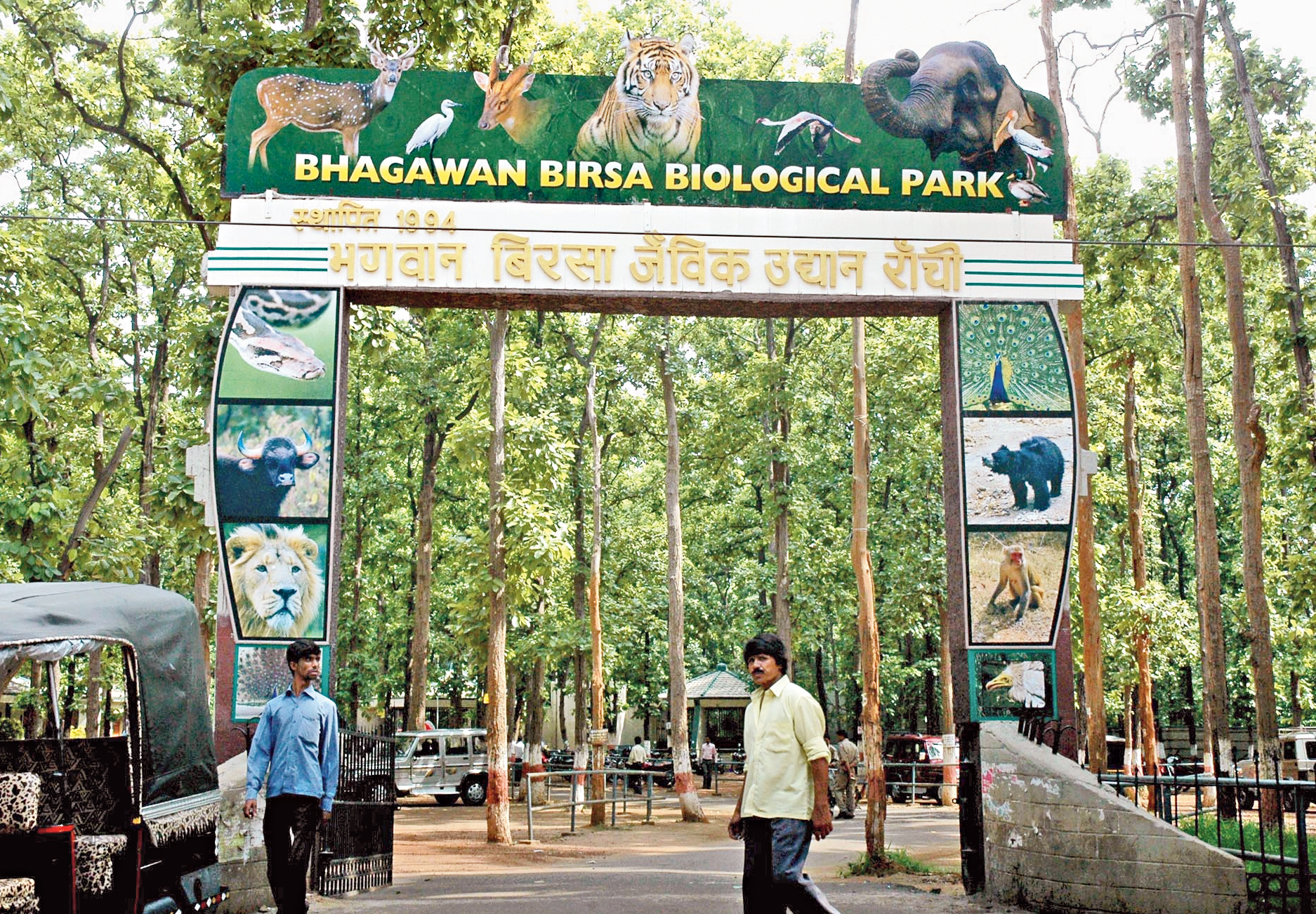 ---
---
Bhagwan Birsa Biological Park that sprawls across 114 acres at Ormanjhi on Ranchi's fringes will install hi-tech cameras for surveillance from November, becoming the first zoo in Jharkhand to have such a facility.
A consultant for this will be roped this month. At the moment the zoo only has a few analogue CCTV (closed-circuit television) cameras at its entrance gates. They will be replaced by Internet Protocol (IP)-based cameras.
An IP camera is a digital video camera used for surveillance that at the same time captures and transmits data over a fast Ethernet link in real time via a computer network and the Internet. It also offers better quality images that can be streamed on any linked device, say a smartphone, and compressed to be sent through platforms such as emails too.
Analogue CCTV cameras, on the other hand, are used to transmit signal to specific place with a limited set of monitors within a closed system.
Chief conservator of forests and director of the Birsa zoo D. Venkateswarlu said they would need 200 cameras for the zoo.
The move was needed as the number of visitors here was constantly on the rise. In 2017-208, the zoo saw an annual footfall of over 8 lakh visitors.
"With rising number of visitors at the zoo, there is a growing need to beef up surveillance at all visitor access points. We are going for IP-based surveillance as it will not only enable us to have better image quality, but also record and play the images simultaneously at the central control room that will come up soon in the zoo and monitor the footage on our smartphones no matter where we are. We hope to have the installations complete by November," Venkateswarlu said.
He added they would select a private consultant this month who would prepare a detailed project report of the IP-based surveillance system, the number of cameras needed, payment structure and total project cost.
A source in the zoo, who did not come on quote as he is not authorised to speak to the media, expected the total cost to be around Rs 2 crore. "We are looking for a mix of camera, bullet, fish eye, dome and revolving PTZ. "Visitors need to be monitored so as to prevent incidents of misconduct near animal enclosures, including teasing animals or throwing stones at them. Even zoo staff need to be monitored to see if they are working properly."
Birsa zoo has 83 species and over 1,300 wild inmates, mammals, reptiles and birds.