More trains to from Ranchi and Tatanagar from mid-December
South Eastern Railway announces trains to Mumbai, New Delhi and Bangalore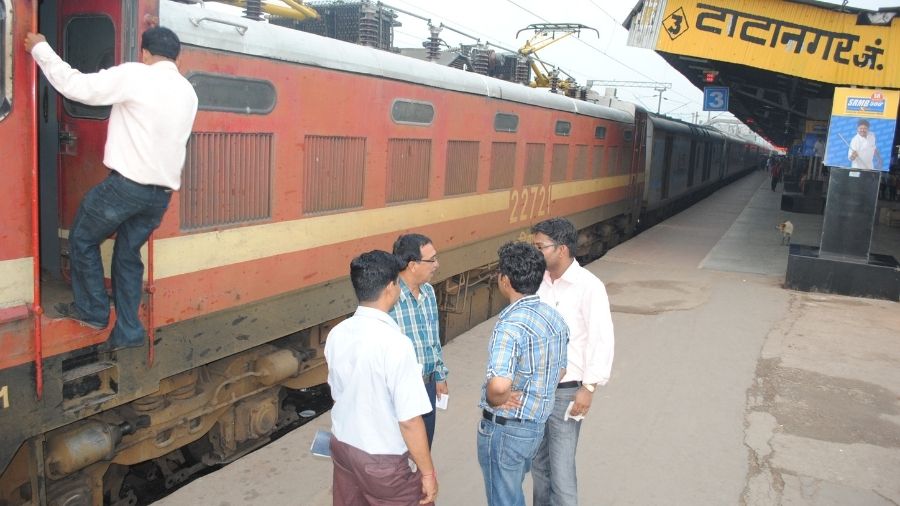 ---
---
South Eastern Railway (SER) has decided to run more trains to Mumbai, New Delhi and Yesvantpur (Bangalore) from Ranchi and Tatanagar stations in view of steadily rising demand from passengers.
The 02260 Howrah-Mumbai Special train will be introduced from December 14, a Monday. The train will leave Howrah daily at 2 pm and reach Tatanagar station at 5.48 pm. After a two-minute halt, the train will leave for its onward journey and reach Mumbai the next day, ie, Tuesday, at 9.20 pm.
The return train (02259) will leave Mumbai every Thursday from December 17 at 6am. The train will reach Tatanagar the next day, ie, Friday, at 8.25 am. The return train will reach Howrah at 12.30 pm on Fridays.
The train will also have stops at Santragachi, Kharagpur, Chakradharpur, Rourkela and Jharsuguda.
A special train has been introduced between Ranchi and New Delhi. The 02241 Ranchi-New Delhi Special train will leave Ranchi station every Wednesday from December 16 at 6.10 pm. It will go via Bokaro Steel City and reach New Delhi the next day, ie, Thursday, at 11.10 am.
The 02241 Ranchi-New Delhi Special is a bi-weekly train which, apart from Wednesday, will also run from Ranchi on Saturdays.
The return train, 02242 New Delhi-Ranchi Special, will leave New Delhi every Monday and Friday w.e.f December 18. The train will leave New Delhi at 4.10pm and reach Ranchi at 9.05am the next day.
The state capital got another special train. The 08609 Ranchi-Lokmanya Tilak Terminus Special will leave Ranchi at 9.05 pm every Wednesday from December 16. It will go via Muri and Bokaro Steel City, and reach Lokmanya Tilak Terminus at 7:25 am every Friday.
The return train, 08610, will leave Lokmanya Tilak Terminus at 4.40 pm every Friday from December 18. It will reach Ranchi at 6.25 am every Sunday.
As per a circular issued by Garden Reach, the Calcutta-based headquarters of South Eastern Railway, the 02889 Tatanagar-Yesvantpur ( Bangalore ) Express is also beginning service.
The train will leave Tatanagar railway station every Friday with effect from January 1. It will leave Tatanagar at 6.35 pm and reach Chakradharpur at 7.30 pm, Rourkela at 9.05 pm, Jharsuguda at 10.40 pm and Yesvantpur at 3.45 pm the next day.
The return train, 02890 Yesvantpur-Tatanagar Special, will leave Yesvantpur every Monday from January 4 at 8.30 am. It will travel via Jharsuguda,Rourkela and Chakradharpur, before reaching Tatanagar, the originating station at 5.25 pm the next day, ie, Tuesday.
The SER headquarters has also appealed to passengers to strictly follow all health protocols before undertaking journeys in the wake of prevailing pandemic.
Passengers were asked to provide accurate mobile numbers while buying a railway ticket to receive SMS alerts about cancellations, change of timings etc.
SER chief public relations officer Sanjay Ghosh said, "Passengers are requested to kindly converse with National Train Enquiry System (NTES) App for updates, stoppages and timings before undertaking journeys. Passengers may also call 139 for any assistance."