Monsoon becomes weak over Jharkhand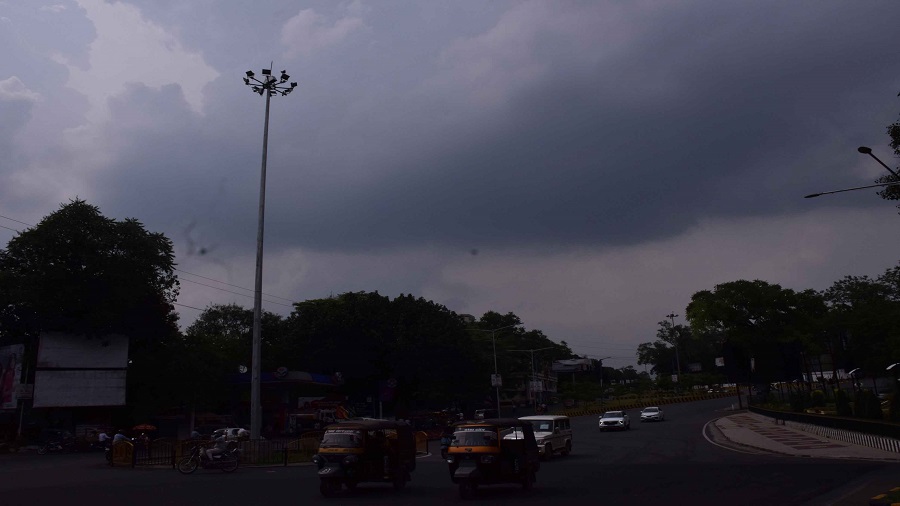 ---
---
South West monsoon has become weak over Jharkhand as the trough has shifted north towards the foothills of Himalaya , said weatherman on Sunday.
Only two IMD observatories recorded rainfall during the past 24 hours.
While the Met observatory in Ranchi recorded 40mm of rain the other observatory at Bishrampur in Palamu region recorded 10 mm.
" The rainfall activity has reduced over Jharkhand during the last two to three days as the monsoon has become weak. The monsoon trough has shifted towards the foothills of Himalaya. We are expecting its revival after the next 24 hours, " said S D Kotal, director of Ranchi Meteorological Centre.
He said that thunderstorm accompanied by lightning is likely to take place at a few pockets over during the next 24 hours.
" Heavy showers are expected again from July 21 because of the revival of monsoon trough" he said.
The Ranchi Met Centre in its forecast indicated heavy rains at isolated places over south- east north-east , southern and central Jharkhand between July 21 and July 23.
Meanwhile, absence of rainfall during the past few days has pushed up the deficit figure to 13 per cent. Against a normal of 399.4mm Jharkhand has so far recorded 345.5 mm, a deficit of 13 per cent.
According to statistics available from IMD's Ranchi Meteorological Centre, except for Palamu, Ramgarh, Latehar and Garhwa all the other 20 districts shows deficit rain.
Gumla tops the deficit list with 54 per cent. Sahibganj district was placed in the second spot with 49 per cent deficit rain. Deoghar and Khunti districts followed close with 44 per cent deficit rain each. Pakur suffered deficit of 43 per cent.