Mixed bag for Jharkhand at Swachh Survekshan 2020
Among the big cities, only Jamshedpur salvaged the state's reputation by being adjudged the best medium city (with a population of 3-10 lakh) in citizen feedback category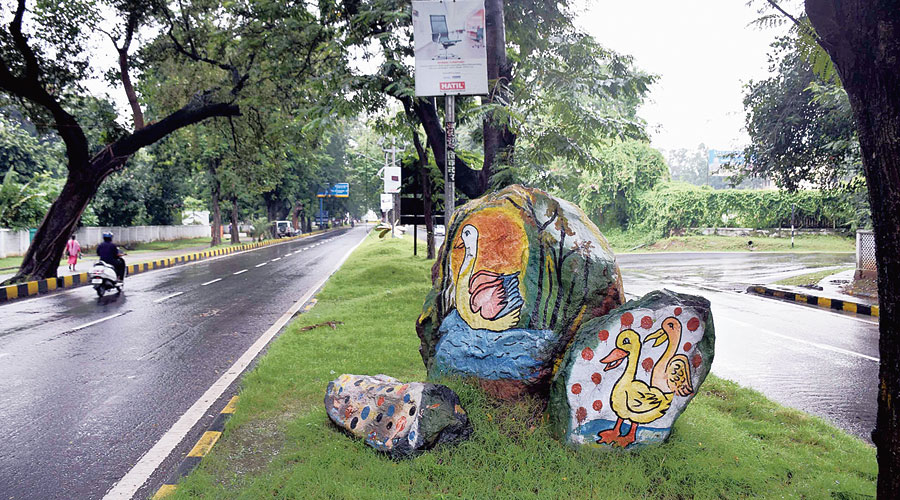 ---
---
It was a mixed bag for Jharkhand at Swachh Survekshan 2020, the pan-India cleanliness survey, whose results were announced on Thursday by Union housing and urban affairs minister Hardeep Singh Puri in Delhi.
Among the big cities, only Jamshedpur salvaged the state's reputation by being adjudged the best medium city (with a population of 3-10 lakh) in citizen feedback category. Overall, Steel City ranked 13th among the urban local bodies (ULBs) covering 4,242 cities, 62 cantonment boards and 92 Ganga towns.
Jharkhand, which has 41 ULBs, was adjudged the best performing state in a category of states having less than 100 ULBs with a score of 2,325.4 out of 6,000. Haryana and Uttarakhand bagged the second and third spots in the same category.
Three other ULBs of Jharkhand bagged the top slot in the east zone category. Madhupur nagar parishad (in Deoghar district) was adjudged the best city in citizen's feedback among ULBs having a population between 50,000 and one lakh.
Khunti nagar panchayat bagged the top spot in citizen's feedback in east zone among ULBs with a population less than 50,000 while Jugsalai municipality bagged the top spot in the same population segment in innovation and best practices section.
However, none of the other civic bodies, including capital Ranchi, featured anywhere on the top 25 list. While Ranchi was ranked overall 30th among civic bodies having a population of more than 10 lakh, coal town Dhanbad was placed 33th in the same category.
Ranchi had an overall score of 3,431 out of 6,000 while Dhanbad had 3,226.31.
"We have rooms for improvement especially in the solid waste management and waste processing segment and hope to improve further our ranking in the next annual survey. The state has achieved ODF+ rating in January this year and now we will be going to achieve ODF++," said state urban development agency (SUDA) director and nodal officer of Swachh Bharat Mission, Amit Kumar.
ODF+ and ODF++ are aimed towards proper maintenance of toilet facilities and safe collection, conveyance, treatment/disposal of all faecal sludge and sewage. While ODF+ focuses on toilets with water, maintenance and hygiene, ODF++ focuses on toilets with sludge and septage management.
The SUDA director, however, said several smaller municipal bodies had shown improvement, which is reflected in the state being adjudged the best improved state.
"It is the cumulative effort of all ULBs," Kumar added.
Jamshedpur Notified Area Committee (JNAC) special officer Krishna Kumar, though happy at the improvement in overall ranking to 13 from 15 last year, felt more thrust should be given on solid waste recycling.
"We have won the first position in the citizen's feedback owing to people's participation. We will be opting for some innovative concept on better solid waste recycling with mini compost and recycling plants. We hope to break into the top 10 next year," Kumar said.